The Korean-American artists have really been on fire this week, with releases by not only Eric Nam and John Park but also Jay Park who collaborated with his AOMG team member Ugly Duck to release a brand new EP alongside his new music video. Eric's track is fresh and fun and features another member of the AOMG squad, Loco. AOMG are really at the top of their game right now especially having just won the latest season of Show Me The Money.
Other prominent releases are those by the Unnies of the reality show Unnies Slam Dunk which features Tiffany of Girls Generation, Min Hyorin and Jessi. GFRIEND are also back with their first ever full length album, Solar, leader of MAMAMOO makes her official solo debut. Heechul & Jungmo's M&D trot venture has produced a new mini-album also.
Rookie boy group Snuper have made a come-back with a new adventure themed mini-album. In terms of debuts this week, VROMANCE finally have released their new MV along with an EP. They are being hailed as MAMAMOO's younger brother group and they do have similar soul/RNB sounds. Other unmissable releases have come from RAVI (of VIXX) who has dropped an amazing tune which has a surprising social message as well as those by LiVii & MONSTA X.
Songs:
Shut Up – Unnies ft. Yoo Hee Yeol
Release date: July 10th 2016
Cool – Key (SHINee) x Doyoung (NCT) (38 Task Force OST)
Release date: July 10th 2016
Navillera – GFRIEND
Release date: July 11th 2016
White Sugar – MONSTA X (Special Clip)
Release date: July 11th 2016
Young Heart – Witches
Release date: July 11th 2016
Property – JOOSUC ft. Satbyeol
Release date: July 11th 2016
YOU = HEAVEN – Snuper
Release date: July 12th 2016
In My Dreams – Solar (MAMAMOO)
Release date: July 12th 2016
Ulsanbawi – Kim Heechul (Super Junior) & Kim Jungmo (TRAX) (M&D)
Release date: July 12th 2016
SHE – VROMANCE
Release date: July 12th 2016
Ain't No Party Like an AOMG Party – Jay Park & Ugly Duck
Release date: July 13th 2016
The Wind Blew – Kim WooJoo
Release date: July 13th 2016
여기까진가요 – Chamsom
Release date: July 13th 2016
Luna – LiVii
Release date: July 13th 2016
DamnRa – Ravi (VIXX) ft. SAM&SP3CK
Release date: July 14th 2016
Sad Fate – Park Hye Su and Lean On Me – XIA (Junsu) (Lucky Romance OST)
Release date: July 14th 2016
Just I Like You – GB9 ft. NiiHWA
Release date: July 14th 2016
Ah U Ready – Karacin Jr. ft. Bray
Release date: July 14th 2016
Can't Help Myself – Eric Nam ft. LOCO
Release date: July 15th 2016
Thought Of You – John Park
Release date: July 15th 2016
I Miss You – Hyorin (SISTAR) (Uncontrollably Fond OST)
Release date: July 16th 2016
Panopticon – Yankie
Release date: July 16th 2016
I Don't Disappoint – Jay Park
Release date: July 16th 2016
Albums:
LOL – GFRIEND
Release date: July 11th 2016
Katy's recommended song: Fall In Love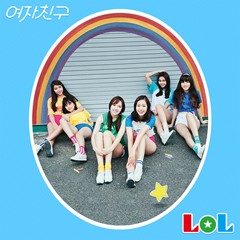 Compass – Snuper
Release date: July 12th 2016
Katy's recommended song: Carry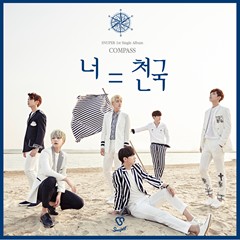 The Action – VROMANCE
Release date: July 12th 2016
Katy's recommended song: Bing ft. Big Tray
Goody Bag – M&D (Heechul & Jungmo)
Release date: July 12th 2016
Katy's recommended song: Essay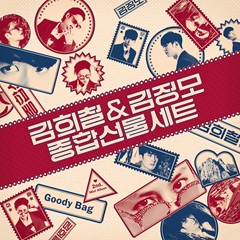 Scene Stealers – Jay Park & Ugly Duck
Release date: July 13th 2016
Katy's recommended song: PLP ft. Far East Movement