This week we're watching You Call It Passion adapted from novel "Yeoljung Gateun Sori Hago Itne" by Lee Hye-rin. This raw look into the art of entertainment journalism has topped Korean film charts and smashed the box office in its opening week. The 'A Werewolf Boy' star Park Bo-young plays journalistic newcomer Do Ra-Hee as she attempts to survive as an intern for one of the city's tabloid newspapers.
Ra-Hee is paid peanuts for an intern job at sports newspaper, Dongmyung. She works in the entertainment department under the ruthless rule of her crazy boss who is demanding and impatient. Ra-Hee soon begins to learn the dark secrets of celebrity reporting when her boss asks the impossible of her. The temptation of an exclusive story that could bring the lowly newspaper into acclaim and her career hurtling forwards is too much for Ra-Hee as she takes on the biggest story in years. Her first assignment is to investigate sexual assault claims on a young, upcoming actor.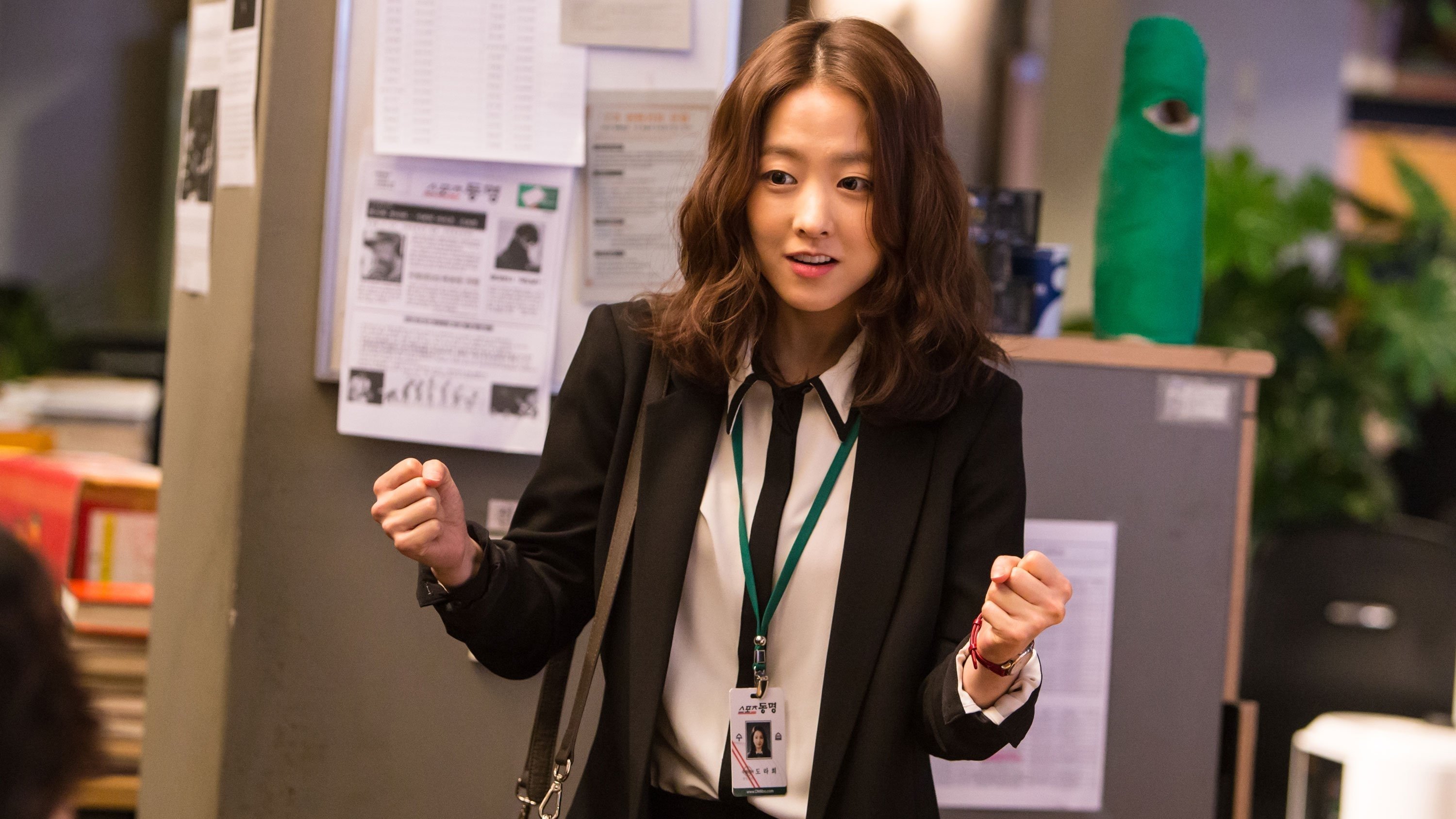 You Call It Passion was inevitably going to become one of the hottest films of last year with the support of a brilliant cast. If you're familiar with Korean cinema of the last decade, you'll recognise at least half of the faces on screen from equally popular films. Along with its actors, You Call It Passion really hones in on the scrupulous fascination with celebrity news. K-Pop fans will hear references to their favourite groups throughout the film, U-Kiss being a prime example of untoward journalism in the build up of the story. It's a simple story with a fundamental moral message that Ra-Hee and her colleagues quickly grasp. The most interesting aspect is the growing relationship between the newbie intern and her mad dog boss. An unexpected comedy beckons from their chaotic relationship and the boss who bullies his sub-ordinates has finally met his match.