New York/Berlin-based publication Highsnobiety recently covered 2NE1's CL and her latest MV release. It seems they have their eyes on many different Korean artists though, as they have also included an Instagram post from rapper Okasian in their 'The Weekly Juice' article!
'The Weekly Juice' is Highsnobiety's weekly article that features social media posts from various different artists. These posts often show off the musicians' latest style choices and fashion picks, giving readers a taste of 'what's hot' for their favourite artists right now.
SEE ALSO: [Fashion Fix] In conversation with Bajowoo – 99%IS
The article includes Korean rapper Okasian's Instagram photo showing himself hanging out with  Bajowoo – fashion designer the owner of 99%IS (South Korea's first punk fashion line) and XIN – 2NE1's stylist.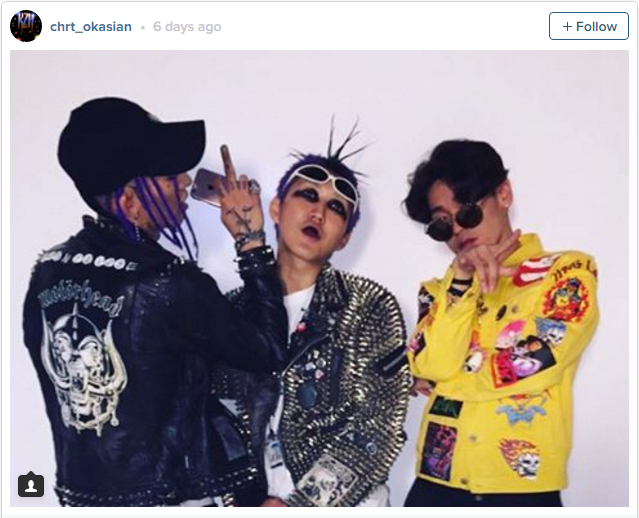 You can see the entire Highsnobiety article here.
[Source: Highsnobiety website].