This week we have some big name releases! Some of the more popular releases of this week have came from the new YG venture The MOBB which composes of Winner's Mino and iKON's Bobby. These two rappers are easily the most recognizable from their respective groups and this new subunit is already a success. Each of the rappers have released their own individual solo tracks but not only that they have released two songs together as The MOBB for a total of 4 brand new music videos.
We also have releases by Red Velvet. Who have released a brand new mini-album focusing on the 'Red' side of their concept called 'Russian Roulette' They are no doubt trying to recreate the success they earned with previous songs like 'Dumb Dumb.' Veteran ballad singer Im Chang Jung has released a full length new album and a music video that has became a huge hit in South Korea with the MV already reaching over 2 million views.
GAIN has also released a new mini-album with an amazing artistic concept, this mini-album has been classed as a part one, so fans can expect another mini-album exploring the concept more in depth soon. Other releases this week have come from K-Tigers who have collaborated with Microdot in a new edition of the traditional Korean song 'Arirang.' Eric Nam finally has a MV for his english song with Kolaj which features the very cute young star of Fresh Off The Boat. VIXX's N and Melody Day's Yeoeun are the newest singers on the W Soundtrack and finally F(x)'s Amber has teamed up with Japanese producer KSUKE in 'Breathe Again'.
There are many other great releases to listen to this week, so make sure you check them out below ^.^
Songs:
My All – Ben (Second Last Love OST)
Release date: September 4th 2016
You Poured Stars – DICKPUNKS (Cinderella and the Four Knights OST)
Release date: September 4th 2016
Secret (R&B Ver.) – Cosmic Girls
Release date: September 5th 2016
Young Lion – Kicken Do
Release date: September 5th 2016
Hedgehog Love – KCM
Release date: September 5th 2016
Freedom – Key J
Release date: September 5th 2016
Hold On – Kwon Ae Jin
Release date: September 5th 2016
Arirang – K-Tigers ft. Microdot, Eun Ga Eun
Release date: September 6th 2016
#Curious –  Clazziquai Project
Release date: September 6th 2016
Moonlight Drawn By Clouds – Gummy (Love In The Moonlight OST)
Release date: September 6th 2016
Love I've Done – Lim Chang Jung
Release date: September 6th 2016
Watch Out – Bobby Moon ft. Donghae (Super Junior) & Cho Chan Woo
Release date: September 6th 2016
Russian Roulette – Red Velvet
Release date: September 7th 2016
Vain Hope – NELL
Release date: September 7th 2016
HOLUP! – Bobby (iKon)
Release date: September 7th 2016
Coming Home – Zizo ft. Lee Won Seok (Daybreak)
Release date: September 7th 2016
Without You – N (VIXX) x Yeoeun (Melody Day) (W OST)
Release date: September 7th 2016
What Can I Do – Min Chae
Release date: September 7th 2016
Leave You – Silla
Release date: September 7th 2016
Body – Mino (Winner)
Release date: September 8th 2016
Be With Me – Banhana
Release date: September 8th 2016
Chase – Yezi x Babylon (Live Jazz ver.)
Release date: September 8th 2016
Into You – KOLAJ x Eric Nam
Release date: September 9th 2016
Green Horizon – PUNCHNELLO
Release date: September 9th 2016
Carnival (The Last Day) – Gain
Release date: September 9th 2016
Rock Bottom – IRON
Release date: September 9th 2016
Pit-A-Pat – SM x BANA (SMStation)
Release date: September 9th 2016
Full House & Hit Me ft. Kush – MOBB (Mino of Winner & Bobby of iKON)
Release date: September 9th 2016
Duel – Microdot x Chung Chae Woong (DUEL OST)
Release date: September 9th 2016
Breathe Again – KSUKE x Amber (f(x))
Release date: September 9th 2016
Only One – ZIA (Cinderella and the Four Knights OST)
Release date: September 9th 2016
Busy, Busy – KittiB x Jace ft. Kanto, DJ Juice
Release date: September 10th 2016
Albums:
I'M – Im Chang Jung
Release date: September 6th 2016
Katy's recommended song: Reconciliation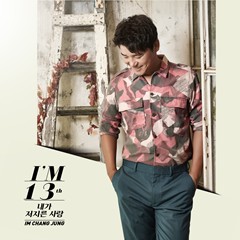 Russian Roulette – Red Velvet
Release date: September 7th 2016
Katy's recommended song: Some Love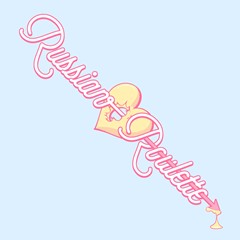 End Again – GAIN
Release date: September 9th 2016
Katy's recommended song: Carrie (The First Day)