There's not as many releases as usual this week but the ones we do have are all worth a listen! Probably the most notable release of the week comes from JYP's beastly idols 2PM who have released their 6th full length album entitled Gentlemen's Game and with it a new MV for the title track 'Promise (I'll be).' Member Taecyeon has revealed that this will be the groups last release before the members have to start their mandatory military service.
The one and only Yoon Mirae has released a new single which is a perfect song to listen to while chilling out. We also have KHipHop releases from Beenzino and PUNCHNELLO who has made his HIGHGRND debut with 'Corona'
Girl group DIA have released their Harry Potter themed mini-album entitled Spell and alongside it two MV's. Cosmic Girls have also made their own self-cam MV for 'ROBOT' which is typical of Starship Ent. artists. We also have soundtrack releases from Taeyeon (Girls' Generation) as well as Sung Si Kyung and B1A4's CNU.
This week has ended with EXO's collaboration with undoubtedly Korea's most famous and influential comedian Yoo Jae-Suk for SMStation. The comedic track and hilarious MV in which EXO members try to teach Yoo Jae-Suk to dance has topped seven charts in South Korea.
Make sure you check out all of the releases below ^.^
Songs:
Summer Dream – Kim Juna
Release date: September 12th 2016
Promise (I'll Be) – 2PM
Release date: September 13th 2016
Time Travel – Beenzino
Release date: September 13th 2016
JamCome On Baby – Yoon Mirae
Release date: September 13th 2016
Mr. Potter – DIA
Release date: September 13th 2016
All With You – Taeyeon (Girls' Generation) (Scarlet Heart: Ryeo OST)
Release date: September 13th 2016
Mothernature – Oddity
Release date: September 13th 2016
This Love – DIA
Release date: September 14th 2016
Fondly, Goodbye – Sung Si Kyung (Love in the Moonlight OST)
Release date: September 14th 2016
Corona – PUNCHNELLO ft. Crush
Release date: September 14th 2016
ROBOT – Cosmic Girls (Self-cam MV)
Release date: September 14th 2016
How to Find Love – CNU (B1A4) (Cinderella and the Four Knights OST)
Release date: September 16th 2016
Dancing King – EXO x Yoo Jae-Suk (SMStation)
Release date: September 17th 2016
Albums:
Gentlemen's Game – 2PM
Release date: September 13th 2016
Katy's recommended song: Uneasy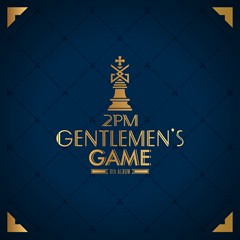 Spell – DIA
Release date: September 13th 2016
Katy's recommended song: Artist