You might remember we covered the fact that leader of 2NE1 CL was due to appear on 'The Late Late Show'. It happened, and the K-Pop singer even performed her latest single 'Lifted'!
'The Late Late Show' is an American late night entertainment programme hosted by British celebrity James Corden. The show is known to feature many of the biggest celebrities for skits and interviews. It is also known for it's 'Carpool Kareoke' segment where Corden drives around with various pop stars and sings along with them to their greatest hits.
She took a great selfie with the host which she posted to her Instagram: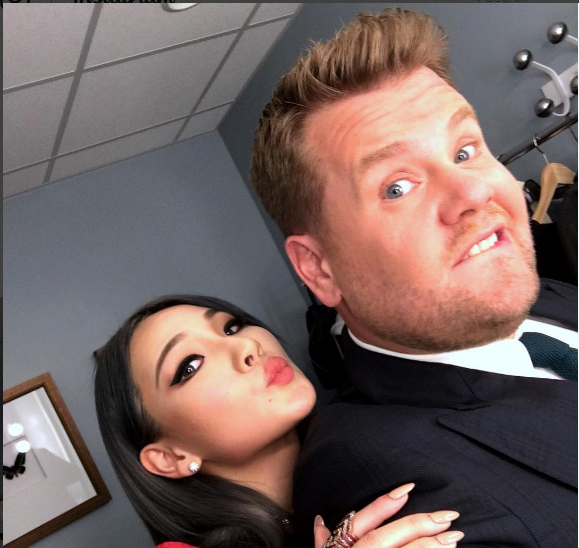 Check out her introduction on the show and her performance below:
Introduction

'Lifted' Performance

You can catch 'The Late Late Show with James Corden' in the UK on Sky and the streaming service NOWTV. There are also many segments available to watch on the official 'Late Late Show' YouTube channel.
[Source: CL's Instagram].