Within the past year, all attention in make-up seemed to go straight to focusing on perfectly defined eyebrows. It can be difficult to pick which products are best to use, luckily Korea seem to be nailing brow trends with an incredible variety of products to choose from. From mascaras, to pencils within our hand selected list below there's plenty to take a look at when considering which brow product is right for your style!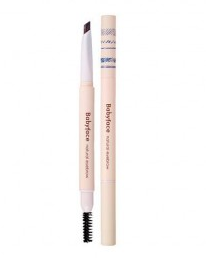 It's Skin- 'Babyface Natural Brow'
Available in four shades, making it easy to find a good match, the perfectly designed (and highly pigmented) angled pencil makes for an easy to use eyebrow product. Not only is the angled tip a great shape for filling in and adjusting your eyebrows to the perfect shape, there's also a brush tip on the opposite end to brush away any built up product and give a natural finish.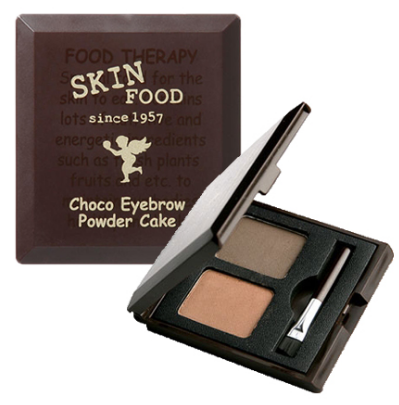 Skin Food- 'Choco Eyebrow Powder Cake'
If you're not a fan of using pencil products, but still want something to add more shape to your brows this powder duo is perfect to try! Available in two shade choices; one warmer and one cooler you get a darker shade for definition and a lighter for blending. The product itself is infused with real cocoa and offers long wear and great colour pay-off.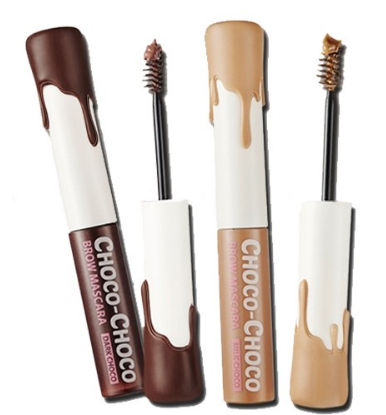 Peripera- 'Choco Choco Brow Mascara'
If you're lucky enough to already have a perfect brow shape, or you just prefer to add a hint of colour a brow mascara is a great product for you. Peripera have the amazingly packaged Choco Choco brow mascara, available in 2 shades. The delicate brush makes it easy to coat the brows with product, without getting it everywhere. Brow mascaras also hold the hairs in a neat shape throughout the day so if you have dense brow hairs this works really well!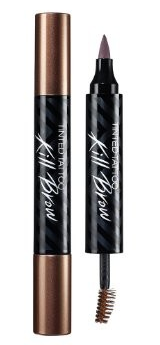 Clio- 'Tinted Tattoo Kill Brow'
If you want a more defined, clean and long lasting finish; look no further than this Clio product! You get an incredibly fine tipped inky product (incredibly similar to a liquid eyeliner) to define and outline the shape of your eyebrows and then on the other end you get a brow mascara to alter the brow hairs to match the newly outlined shape and keep all of the hairs in place.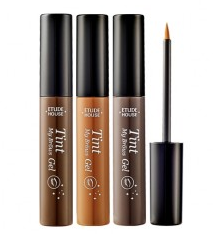 Etude House- 'Tint My Brows Gel'
Quite possibly the strangest product on our list, Etude House released a peel off eyebrow tint that sent social media buzzing! The product is available in 3 different shades, and all you have to do is use the fine applicator to paint the product on your eyebrows, wait for it to dry and peel it off! The product itself isn't strong enough to pull out brow hairs and leaves a long lasting colour!