A horror flick with some of Korea's most famous faces, Manhole is a serial killer thriller with a great premise. The best cinematic monsters have tortured pasts, Manhole features a tormented serial killer, Soo-cheol (Jeong Kyeong-ho), who lures victims into his underground hideout. Predominately female, his victims are dragged from the streets through manholes and trapped below the surface. His killing sprees are random and that makes it all the more terrifying.
The film begins with an attack on the first victim, the sequence of abduction is a little cliched with flickering lights, the killer who appears and disappears almost instantaneously and a chase that results in the victim tripping over her own feet. That being said, the creepiest moments in the film start when we are introduced to the eerie hideout beneath the surface.
The first victim's father, Jong-ho (Choi Deok-moon), begins to search for his daughter and steals a gun from his friend who happens to be a police officer. Of course,  we don't expect him to be catching anybody any time soon with the reputation of every police officer in Korean cinema… that being said, he decides to hunt down his friend and the two of them get closer and closer to the monster in the sewers.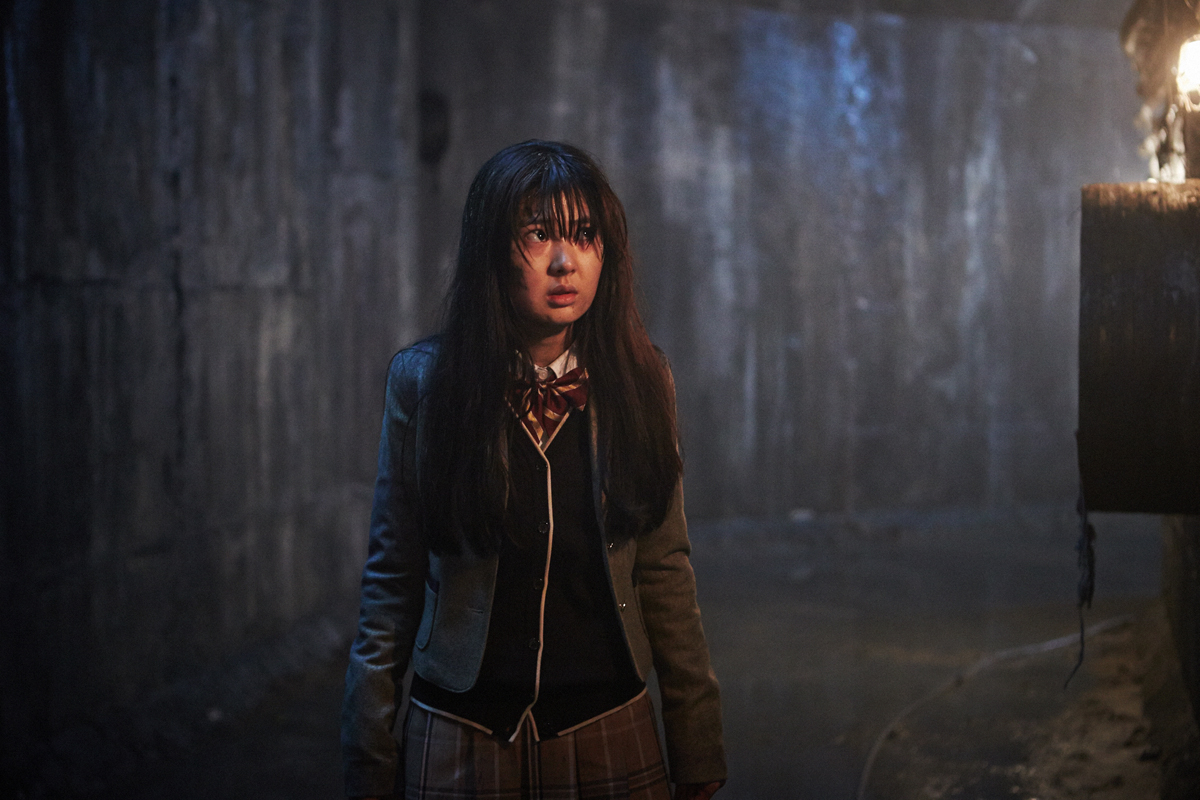 The most interesting victim is Soo-jeong (Kim Sae-ron) who lives alone with her sister after their parents died. Soo-jeong is deaf and appears to have lost her hearing due to an accident years ago. The two converse in sign language throughout the film. Soo-jeong's sister, Yeon-seo (Jeong Yu-mi) willingly explores the labyrinth of sewers to find her young sister and will stop at nothing to bring her home.
It's a perfect Halloween film to add to your horror marathon but doesn't stand up against any other film in the genre.
You can watch Manhole on UK Netflix!