After last week's craziness, this week has been a little bit more relaxed. With a number of late autumn ballads being released by VIBE, Kevin Oh, Park Won, SG Wannabe and more.
The biggest release of the week undoubtedly comes from SHINee with their new repacked 1 and 1 album as well as a new MV for 'Tell Me What To Do.'  We also have a new mini-album from KNK and a performance MV after the original was scraped due to quality issues. There are also new releases from SNUPER and VOISPER respectively.
Girl group LOOΠΔ have revealed that their second member is Hyunjin in two new MV's and we also have KHip-Hop releases by Chancellor & DOK2, CANDO and Junggigo.
Make sure to check out everything below ^.^
Songs:
Day – Min Chae
Release date: November 14th 2016
Tell Me What To Do – SHINee
Release date: November 15th 2016
A Lonely Guy – VIBE
Release date: November 15th 2016
It's Raining – SNUPER
Release date: November 15th 2016
Doll's Dream – Taeil (Block B) (Woman with a Suitcase OST)
Release date: November 15th 2016
None Like You – Song Ho Young (G.O.D)
Release date: November 16th 2016
Yesterday, Today, Tomorrow – Kevin Oh
Release date: November 16th 2016
Around You & I'll Be There ft. Heejin – Hyunjin (LOOΠΔ)
Release date: November 17th 2016
Try – Park Won
Release date: November 17th 2016
Learn To Love – VOISPER
Release date: November 18th 2016
Hey Bae – Junggigo ft. Paloalto
Release date: November 18th 2016
#MakeYourLife – 96NY x Melody Day
Release date: November 18th 2016
Abandoned By The Side Of The Street (National Healing Song) part 2- Various Artists (part 1)
Release date: November 18th 2016
I Kno – JOOSUC ft. Sanchez
Release date: November 19th 2016
U – KNK (Perfomance Video)
Release date: November 19th 2016
Good Night – CANDO ft. Louie (Geeks)
Release date: November 19th 2016
MURDA – Chancellor ft. DOK2
Release date: November 19th 2016
I'm Missing You – SG Wannabe
Release date: November 19th 2016
Albums:
1 and 1 (Repackage) – SHINee
Release date: November 15th 2016
Katy's recommended song: Rescue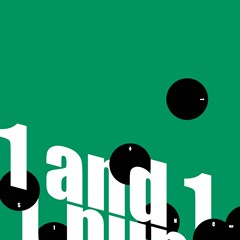 Rain of Mind – SNUPER
Release date: November 15th 2016
Recommended song: Please Don't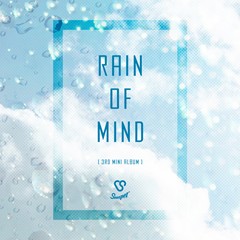 REMAIN – KNK
Release date: November 17th 2016
Katy's recommended song: Tonight