V.I.P's unite! BIGBANG came back last month with one of two singles 'Fxxk it' as well as 'Last Dance' which are from their ten year anniversary album. For this week's 'Get the Look' we'll be focusing on 'Fxxk it'. The solid track has a strong beat and is full of colourful styles throughout; G-Dragon and T.O.P even complete their bold looks with their bright yellow and pink hairstyles! As a group, the k-pop veterans never disappoint and always stun us with their unique and fashion forward styles- it comes as no surprise that 'Fxxk it' is no exception!
If you hadn't got a chance to check out the video yet, take a look below!
If you're as much as a fan as we are of the styling in this video, be sure to keep reading. We've put together a list of 8 pieces and one bonus item that you can use to easily recreate some of their looks, and we've tried to keep it as budget friendly as possible!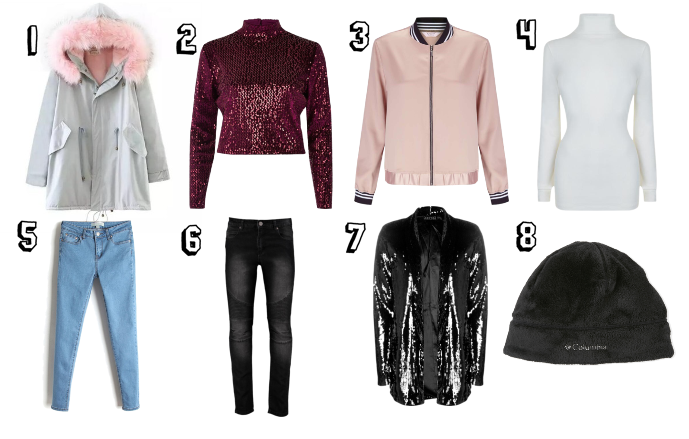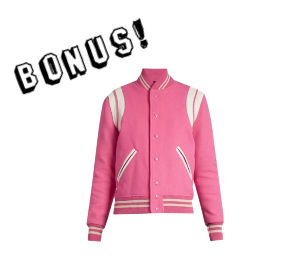 1) Pink Faux Fur Fleece Lined Coat- £35: VictoriaSwing.com
2) Burgundy Sequinned Turtleneck Crop- £20: RiverIsland.com
3) Pink Stripe Bomber Jacket- £15: MissSelfridge.com
4) Boss Orange Turtlas Tee-£20: Flannels.com
5) Blue Simple Mid Waist Jean- £17: LUCLUC.com
6) Solid Black Biker Jean- £15: Boohoo.com
7) Lucy Boutique Sequinned Blazer- £25: Boohoo.com
8) Columbia Beanie- £8: C21STORES.com
As a bonus we accidentally came across the exact pink bomber jacket T.O.P sports in 'Fxxk it'! Just for fun we added it into the list- £1,450 Saint Laurent Bomber Jacket (BrownsFashion.com)
Luckily when you're shopping online at the moment, you can still strike lucky and find pieces left in the sale that'd be perfect for re-creating different k-pop looks as well as BIGBANG's! It might take some extra time searching but you can usually find a great deal.
[Sources: Victoria Swing, River Island, Miss Selfridge, Browns Fashion, Flannels, Boohoo, LUCLUC, C21STORES]
All pieces can be found at their listed websites!