While Korean music videos are certainly known for their high-budget quality, they can sometimes be a little too repetitive, with concepts that are a little too overused. However, in some cases we are given highly aesthetic, well-filmed music videos that rethink styles and concepts – we are given music videos that think outside of the box (get it?)
Without further ado, here are the Top 10 Music Videos Released in January with unique concepts and styles.
Kassy, Dream (January 25)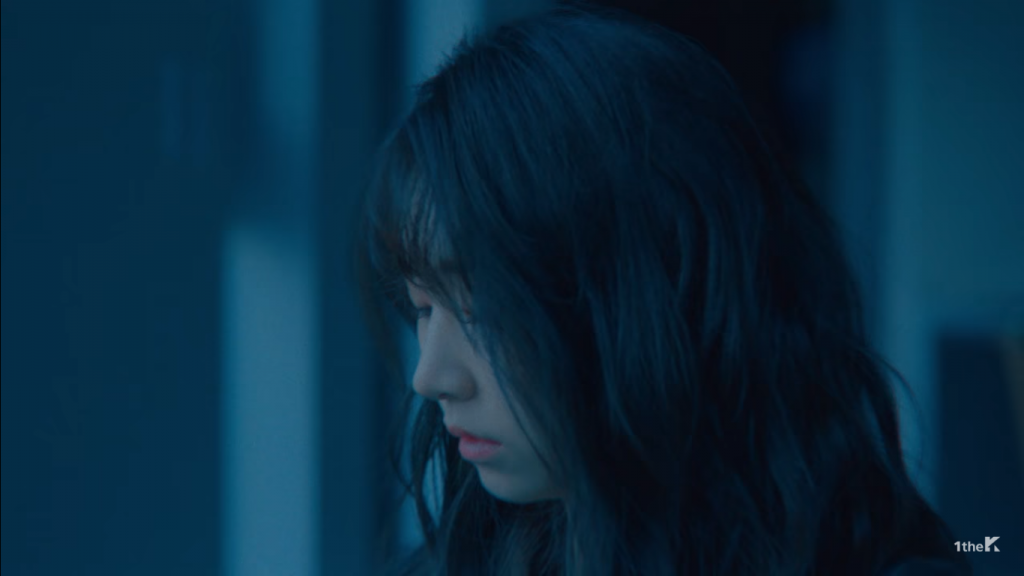 The video starts off with muted blue tones. Soon this changes to lighter ones, and what the whole video really plays on is the effect of red and cyan (and a quick Google search calls this the 'Anaglyph 3D' effect). This produces a hazy, dreamy filter fitting for Kassy's husky voice and the song's equally wistful lyrics: 'even if it's a fantasy, just a day's dream, if I can meet you then I'll be happy.'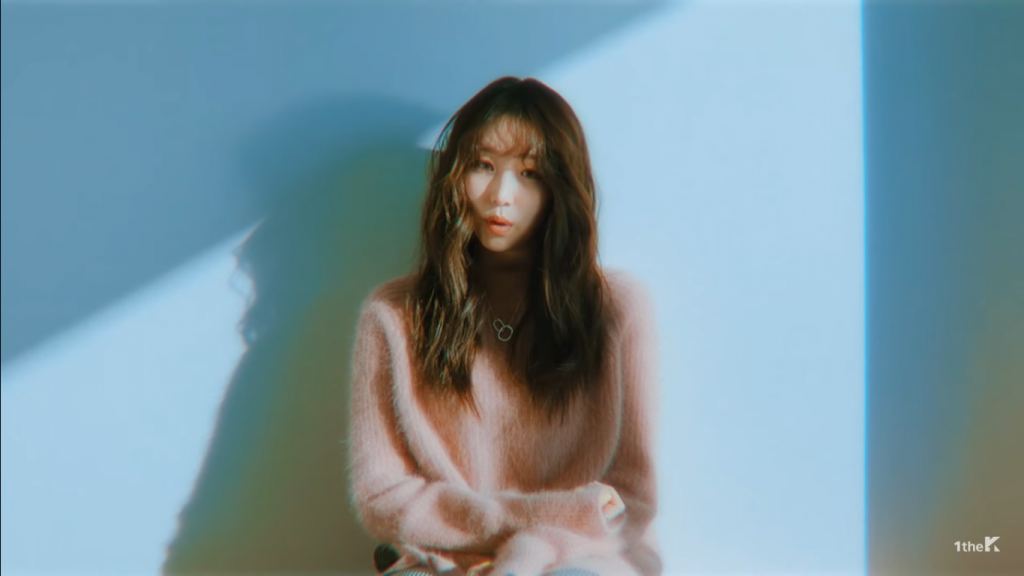 As in the song's title, the pure aesthetic shots and the use of lens glare transports the viewer in dream-like landscapes.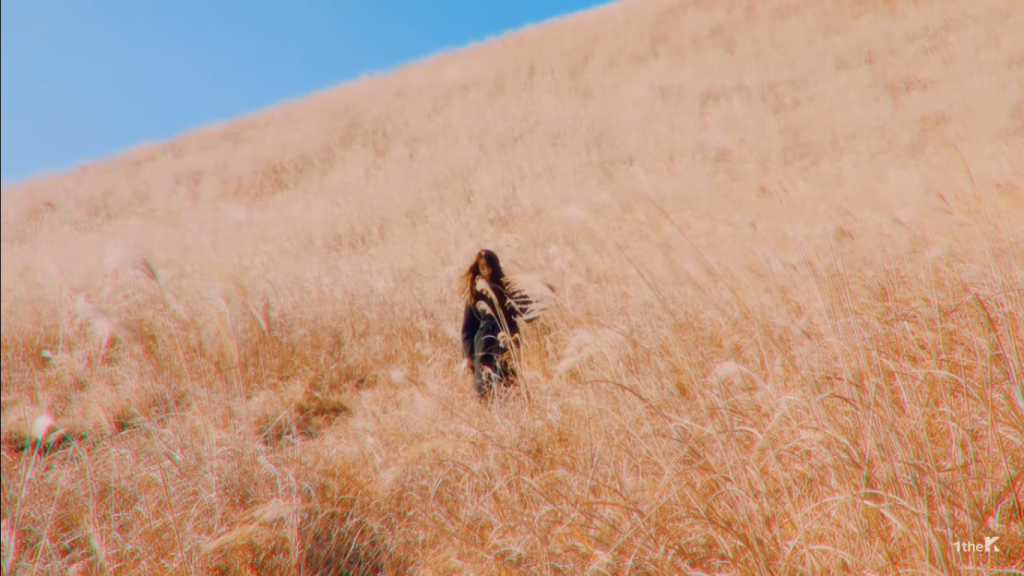 Jong Shin Yoon, The Vertical (January 25)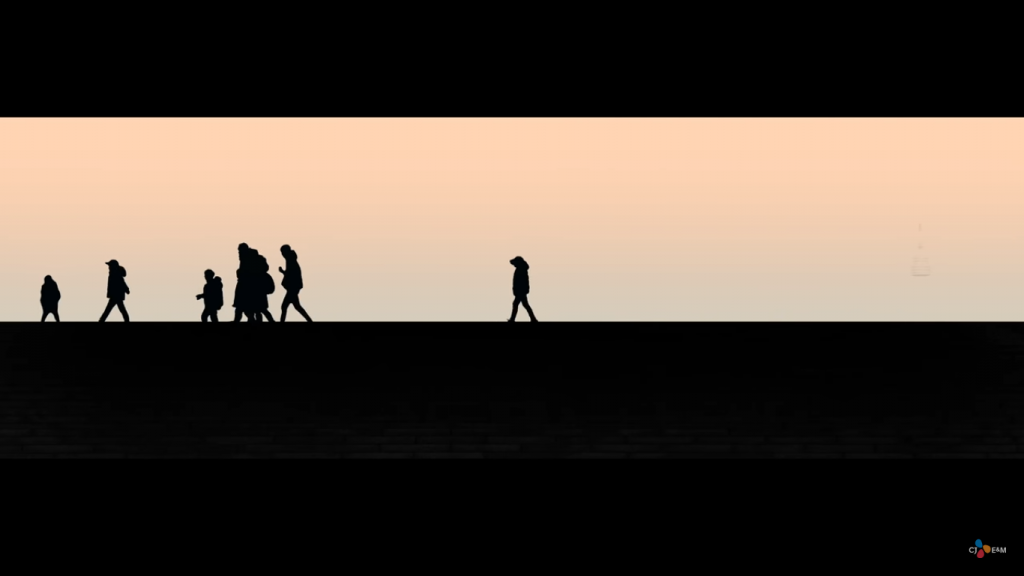 While Kassy's Dream plays on vivid, saturated shots, Jong Shin Yoon's The Vertical is all about shadows and silhouettes. What appears, at first, to be animated figures moving about at the scene's horizon, soon take shape – it's as if these are scenes shot from the bottom of a stone staircase, a silent observer in life's mundanity.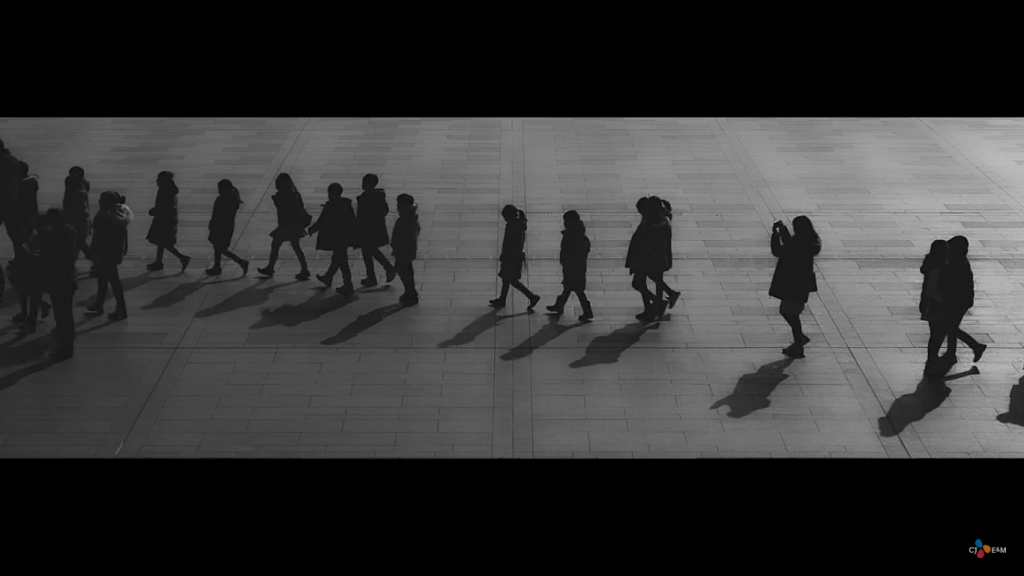 Even when the façade of an illustration is shattered, and we are given shots of real life, they are merely silhouettes and shadows too. Jong Shin Yoon's soulful voice, and the alienating effect that renders us observers not only produces a beautiful music video, but suggests the stories that mere shadows and silhouettes are able to tell.
TANY, Always Remember (January 1)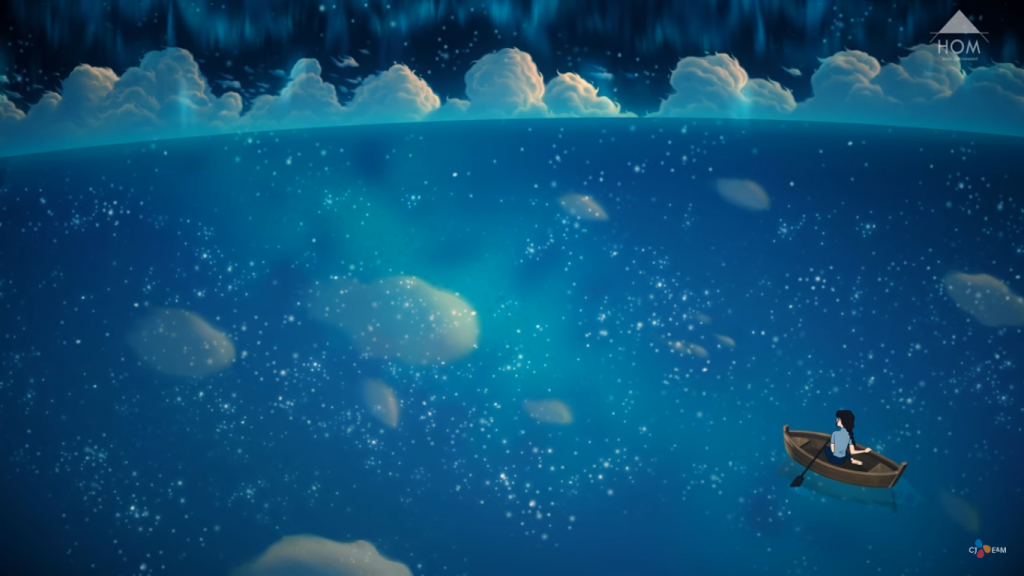 It's strange, isn't it? How different these three music videos are so far, but can (to some extent) convey the same feeling of isolation. Just as the shadows in Jong Shin Yoon's The Vertical gives a feeling of loneliness and detachment (particularly to an observer's point of view), in TANY's Always Remember, it is through animation and wide shots like this that share the same feeling. The shades of blue skies and blue seas, sometimes indistinguishable that the skies and seas appear as one, isolates our main character as she sails across what appears to be a voyage of remembrance.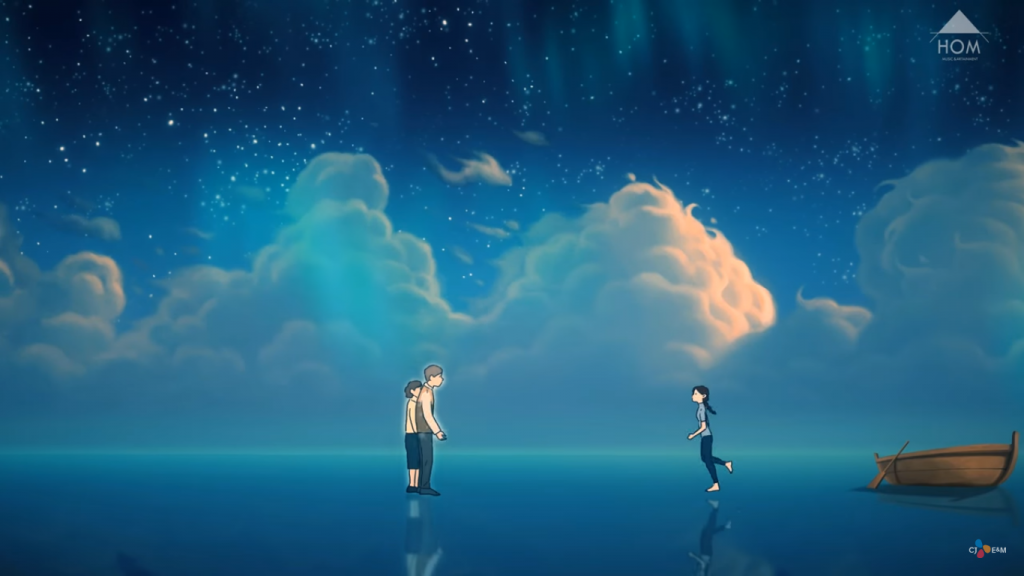 RUBBER SOUL, Freedom (January 31)
Phew, that's probably enough talk about isolation and remembrance. RUBBER SOUL are back after almost two years of silence.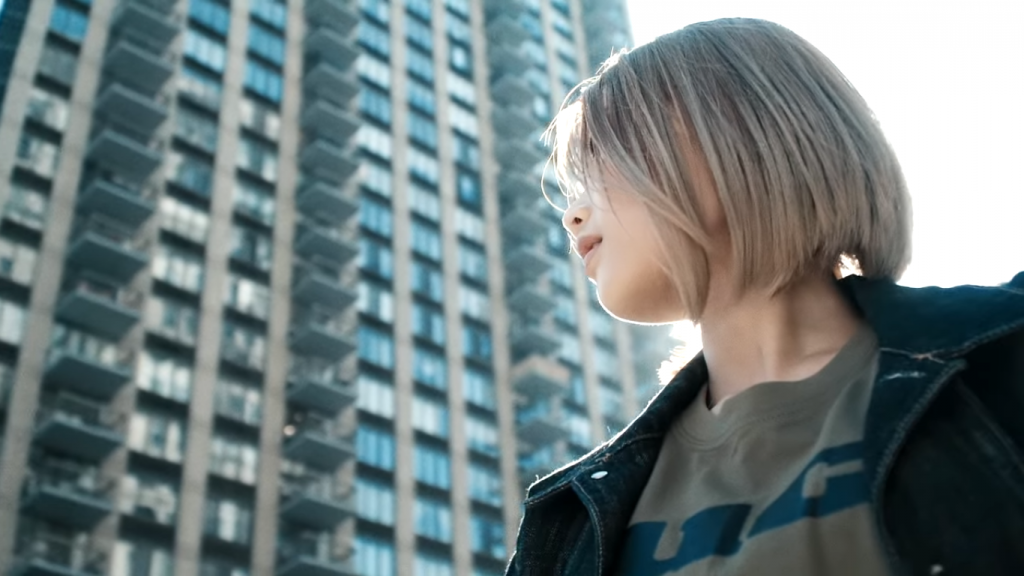 There's something nostalgic about the grainy, muted colours in this music video. Watch the lyric version for the same effect, but with simple typography added to the mix. Simple, but very motivating.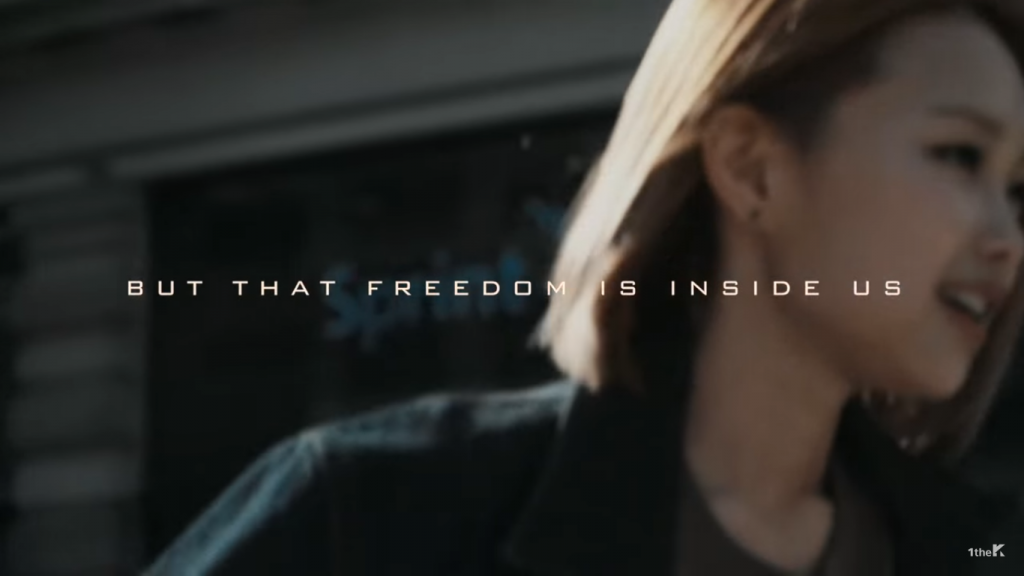 LAYBACKSOUND, 4hours (feat. Lee Bada)
If I had to describe the feelings I had when watching this music video, I'd say it's similar to how I feel when I read Franz Kafka's works.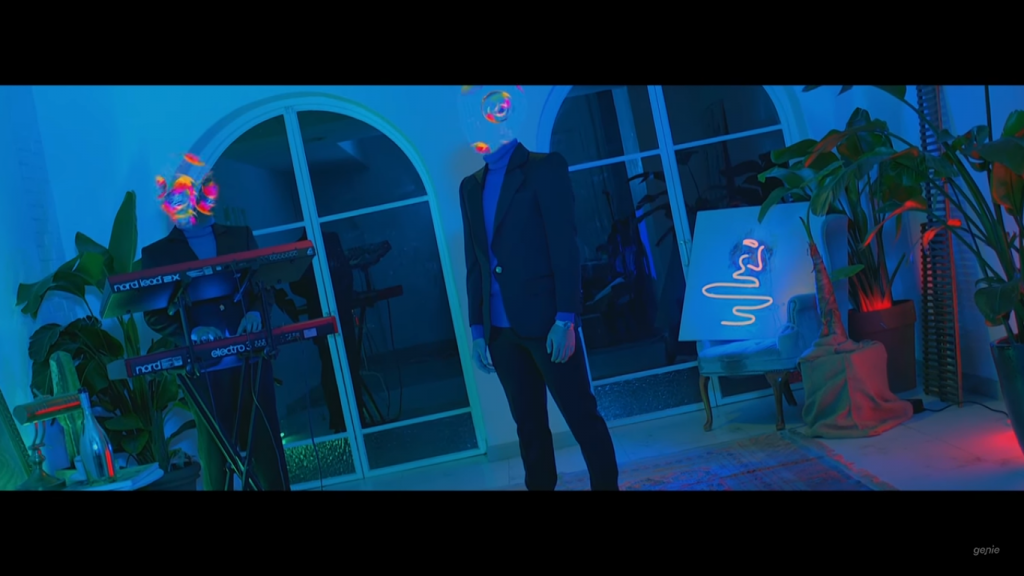 What's going on? Where are their heads and why are they replaced by a swirling miasma of colours? Why do they have cat heads now? Why are their eyes glowing? Maybe we'll never know.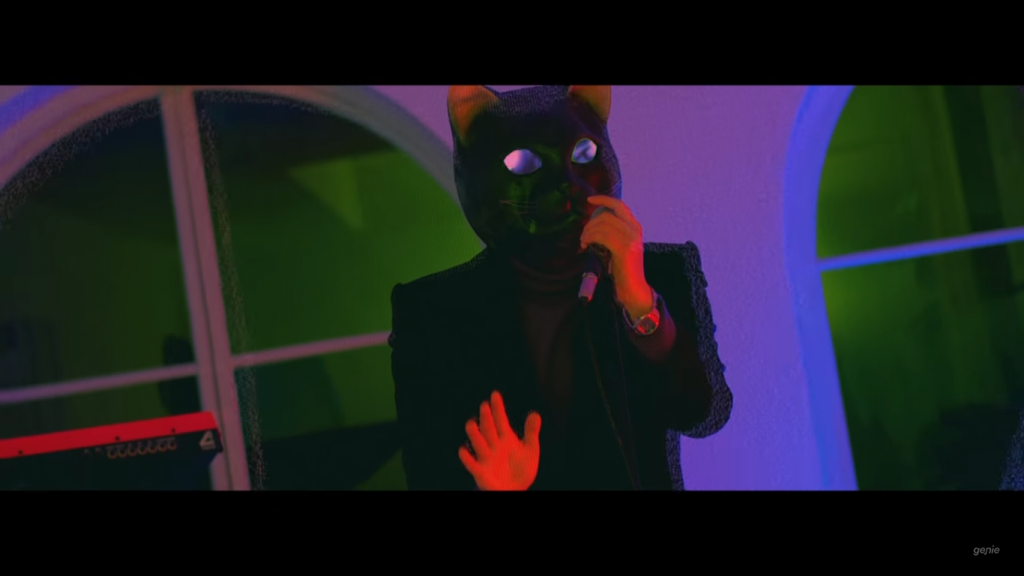 Produced by Christian Yu (former C-Clown member, now part of Dream Perfect Regime, also produced music videos of Bobby's HOLUP and Song Mino's BODY) it's a strange combination of smoky neon lights and calming vibes that somehow, uncannily, works.
DAY6, I Wait (January 5)
What stood out from this music video was the contrast between the leisurely pace of some parts of the song and the rapid time-lapse of city skylines and vivid lights.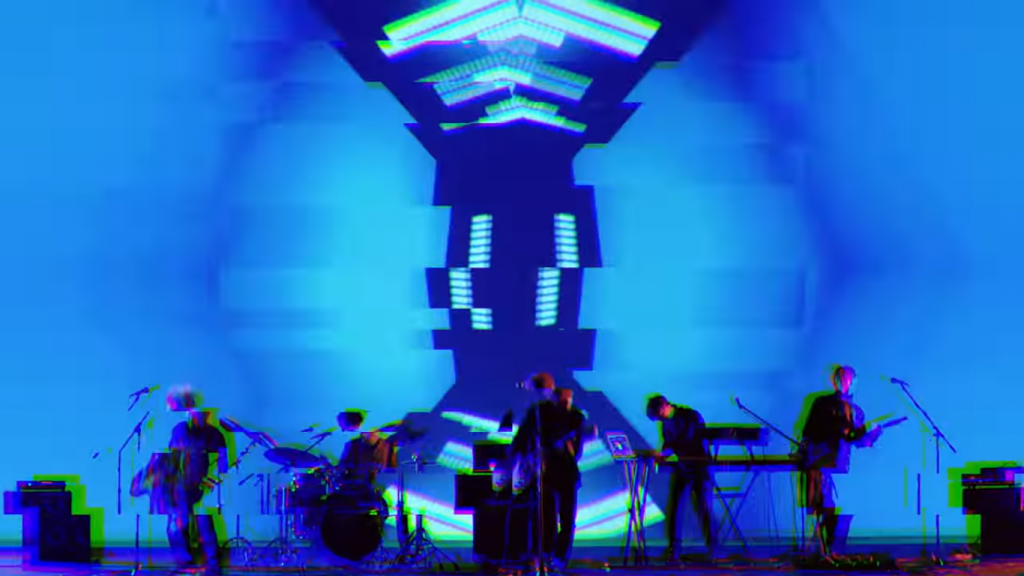 The music video also uses this psychedelic, saturated split-colour glitch that your TV might sometimes do, used to great effect in this music video, producing rather jerky transitions between scenes.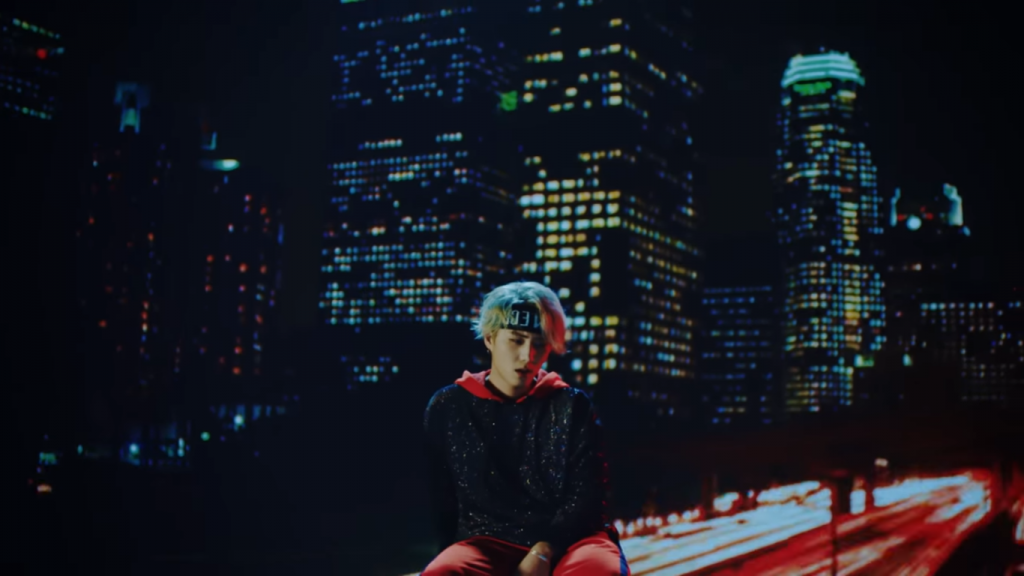 Akdong Musician (AKMU), Last Goodbye (January 2)
There's something wistful and sad in AKMU's latest music video. Maybe it's the heavy use of wide shots, from the blue of rushing oceans, to the setting sun on a long country road.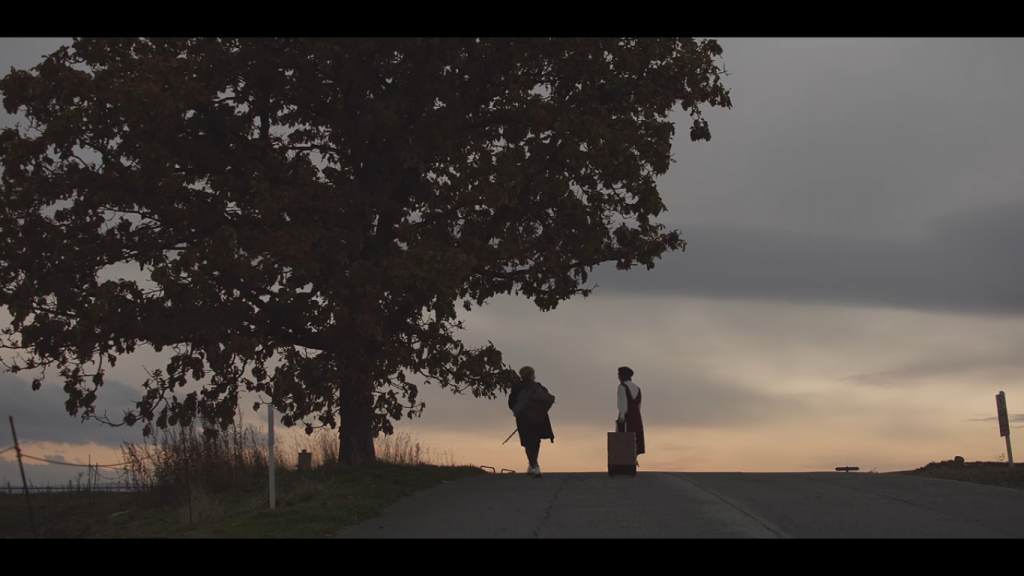 The scenes are painted in cool blues, and soft colours and perfectly captures the song's melancholic but hopeful lyrics: 'The sky is so white, I had to take ahold of my heart. Now with my last voice, I'll say my last good bye.'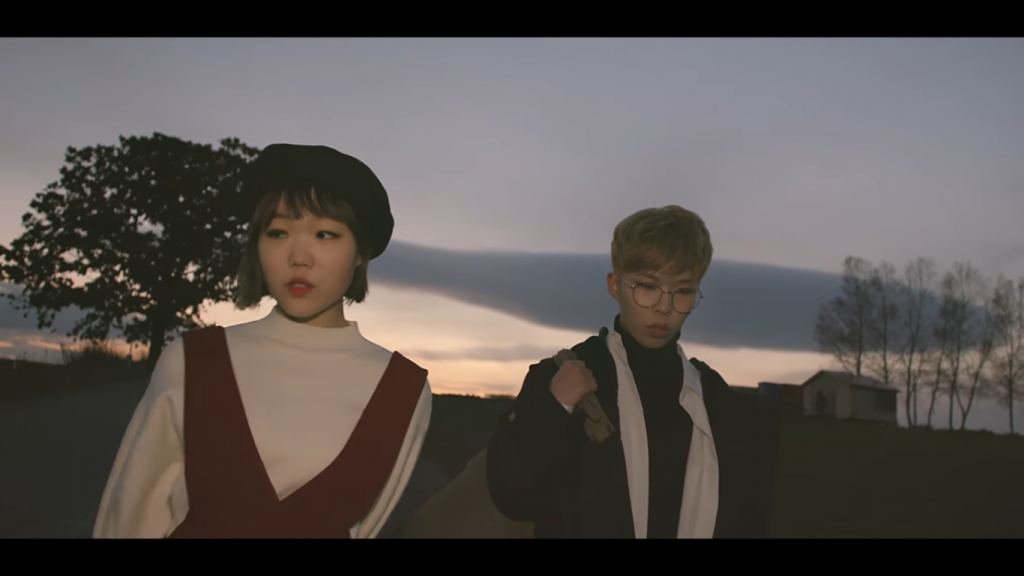 Please click here for the full film music video.
Sam Kim, Loco, Think About Chu (January 24)
While AKMU's music video is all about the soft, vintage colours of nostalgia and longing, Sam Kim and Loco's Think About Chu is all playful pastel blues and greens.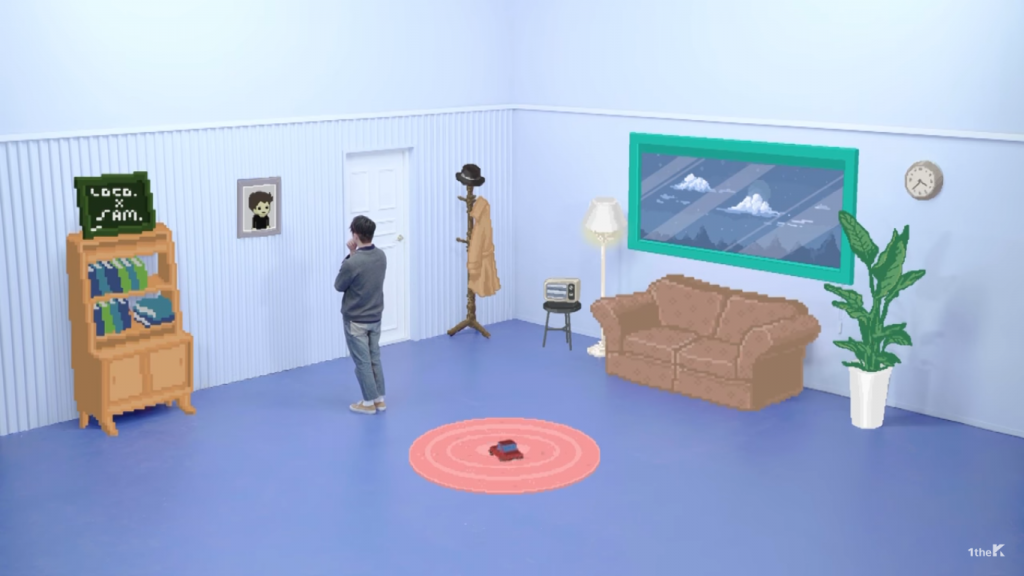 Oh, and a massive arrow that transforms the room's furniture into 8-bit versions of themselves with just a click.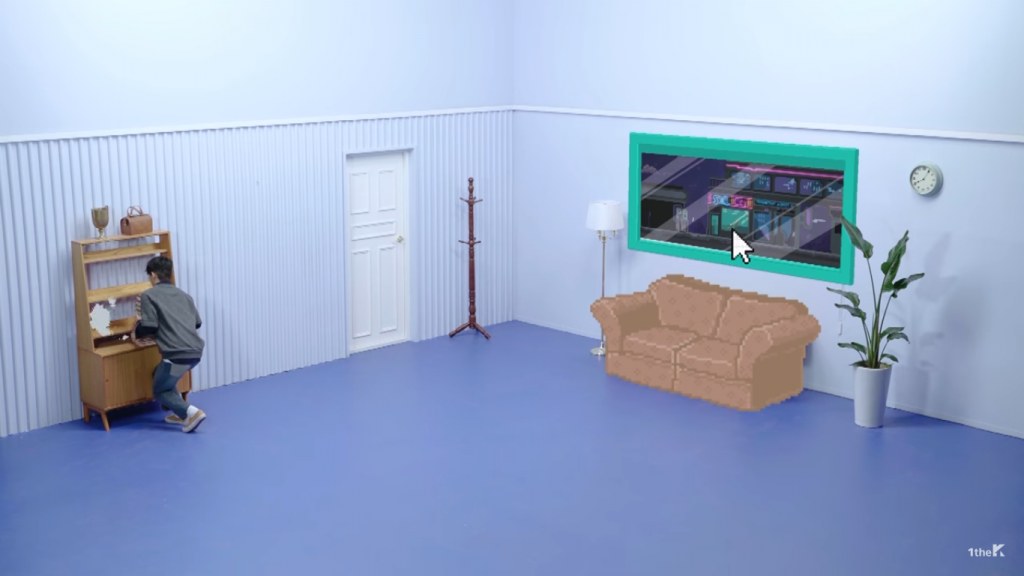 Limzy, (Repeatedly (Again and Again) (January 9)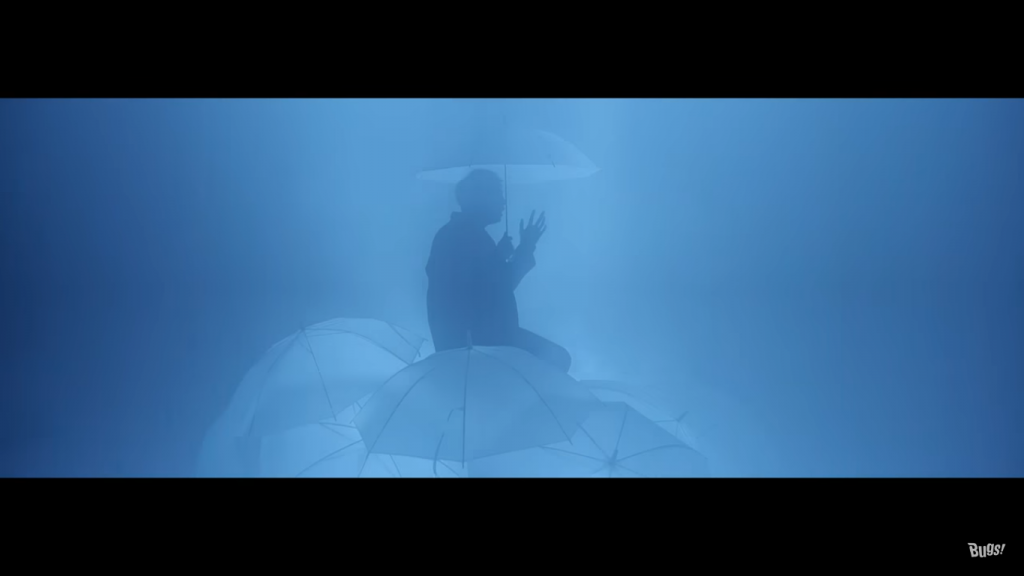 Limzy's Again and Again, on the other hand, plays with hazy silhouettes, smoke, and film. You can barely make out Limzy's outline for most of the music video, and the shaky, grainy film shots coupled with the tinkling piano and Limzy's smooth vocals produces a dreamy vibe.
Aggie, Sullen (January 15)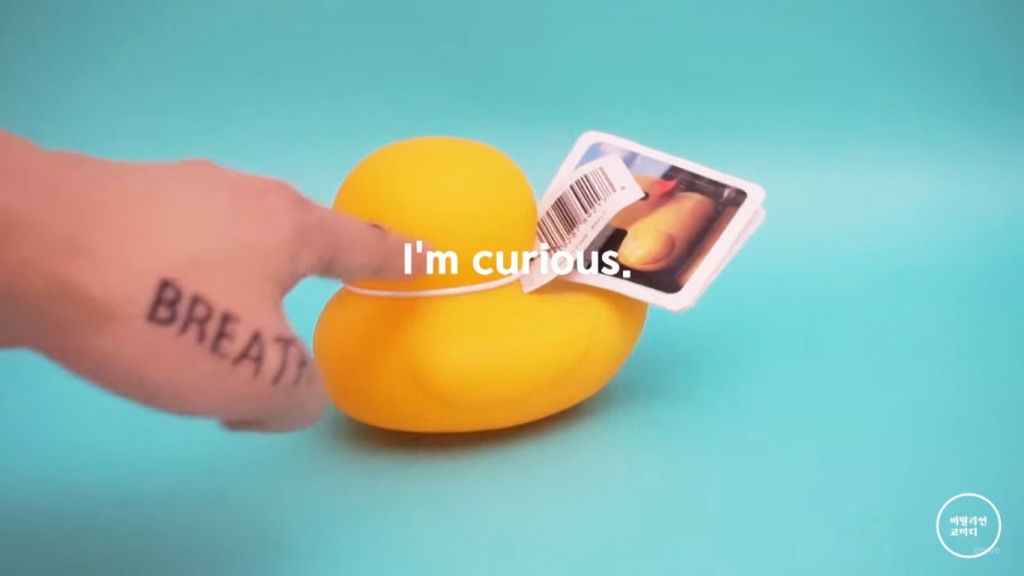 What a curious, quirky music video. If Limzy's music video is all about fuzzy shapes, and smoky silhouettes, Aggie's music video is the complete opposite. This is all sharp, crisp lines and overlays. Combined with the bright colours used, Aggie's Sullen contradicts its own title and produces a playful and innocent music video.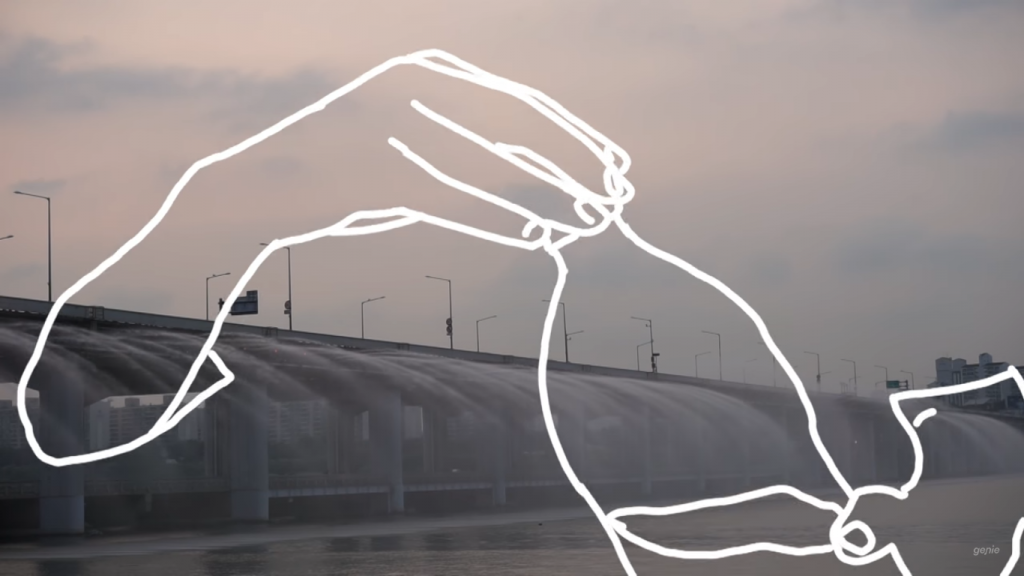 What's your favourite music video? Tell us in the comments section below!