For the first time ever, AOMG's ELO and DJ Pumkin held an exclusive showcase in Europe! Hosted by BeatCraze Events, the duo landed in London's Camden Assembly on April 17th. From the Meet&Greet to the afterparty, this was surely an unforgettable concert and honestly, even after more than a week, I still haven't recovered. Without further ado, here are some highlights from the London show:
After DJ Pumkin's fire of a set, in comes ELO, and boy was it a grand entrance. Emerging from the sides with his black sunglasses on, he enters to the sound of Who You and rapping Simon Dominic's part perfectly.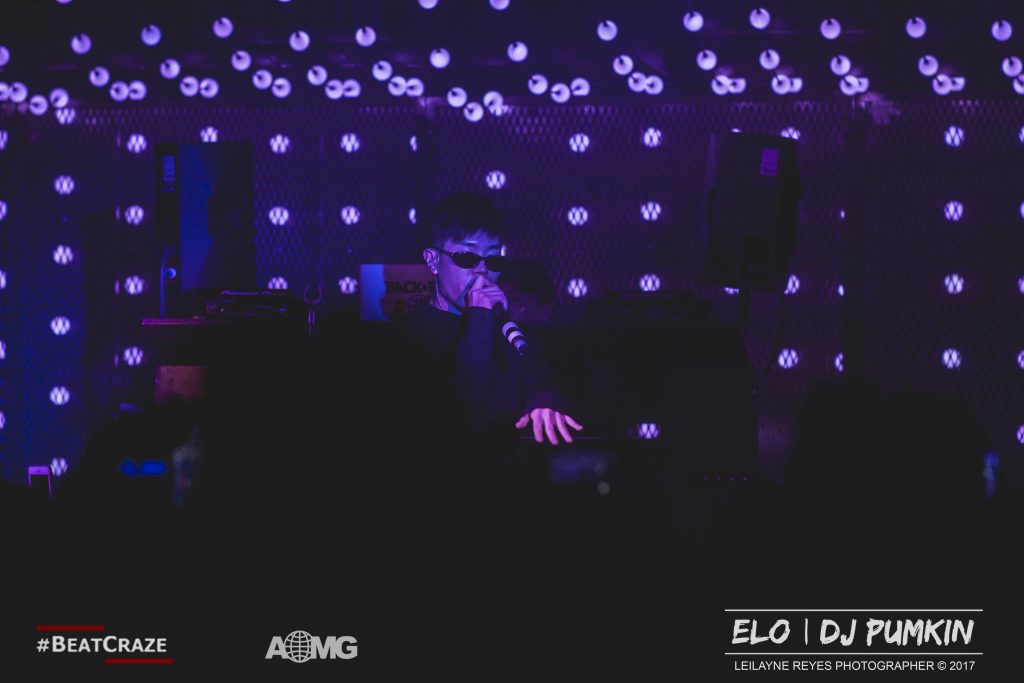 ELO was pleasantly surprised and couldn't stop smiling at the crowd who knew his songs and even sang in Korean. He tried his best at communicating in English, with the crowd helping him and resorted to Korean when he didn't know the English word (being even more surprised when the crowd replied to his murmurings in Korean!)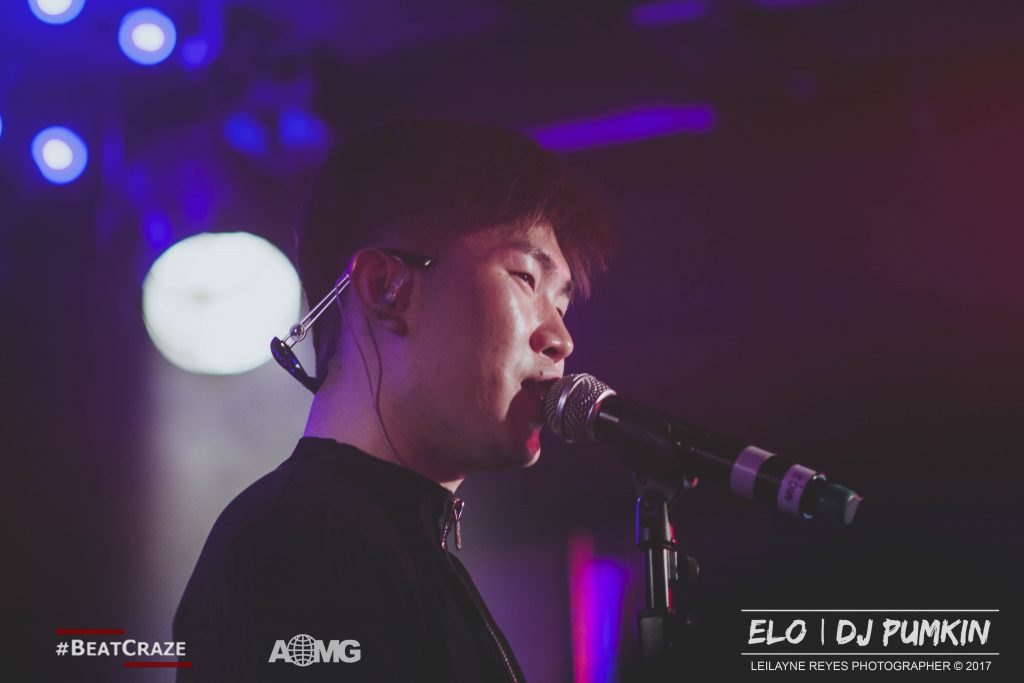 ELO removes his glasses, puts it at the back of his head and rapped to Simon Dominic's part in Angel. It's his first time performing overseas and on his own (with DJ Pumkin) "I'm so happy and also nervous because my sunglasses is gone."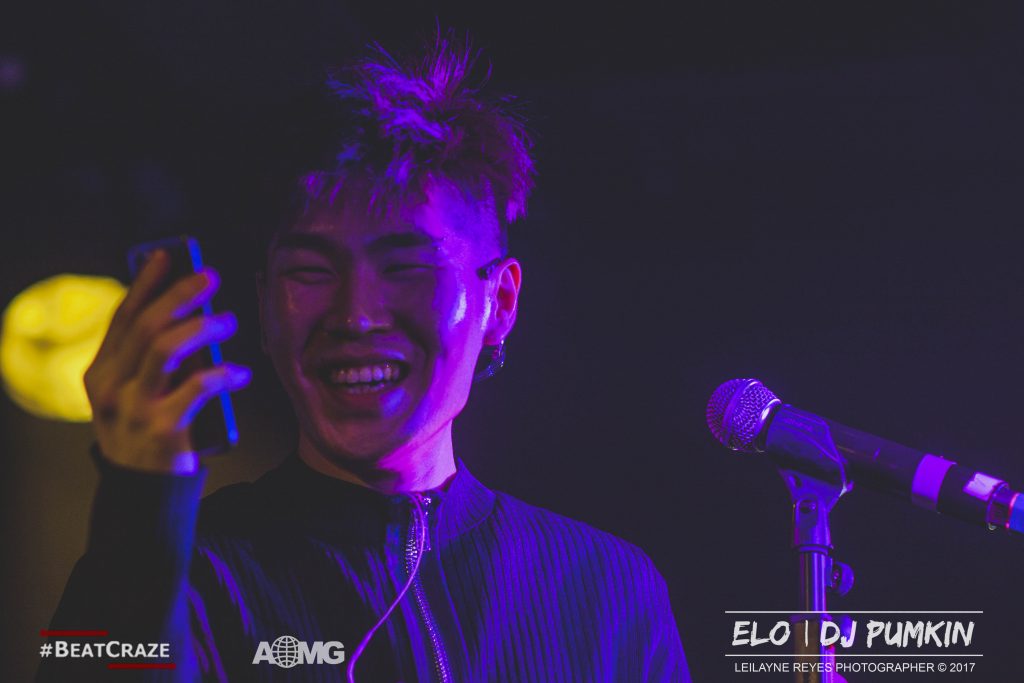 ELO came to London because Sik-K Facetimed him during the Yelows Mob tour! He then promptly face-timed Sik-K on stage. The crowd screams and soon, ELO and the whole crowd sings a duet of Rendezvous  for a smiling Sik-K.
"Who here is my biggest fan?" ELO asked the crowd. This was a singing game with two lucky fans. ELO sings one part of a song and the fan has to sing the rest. The winner got a special AOMG gift!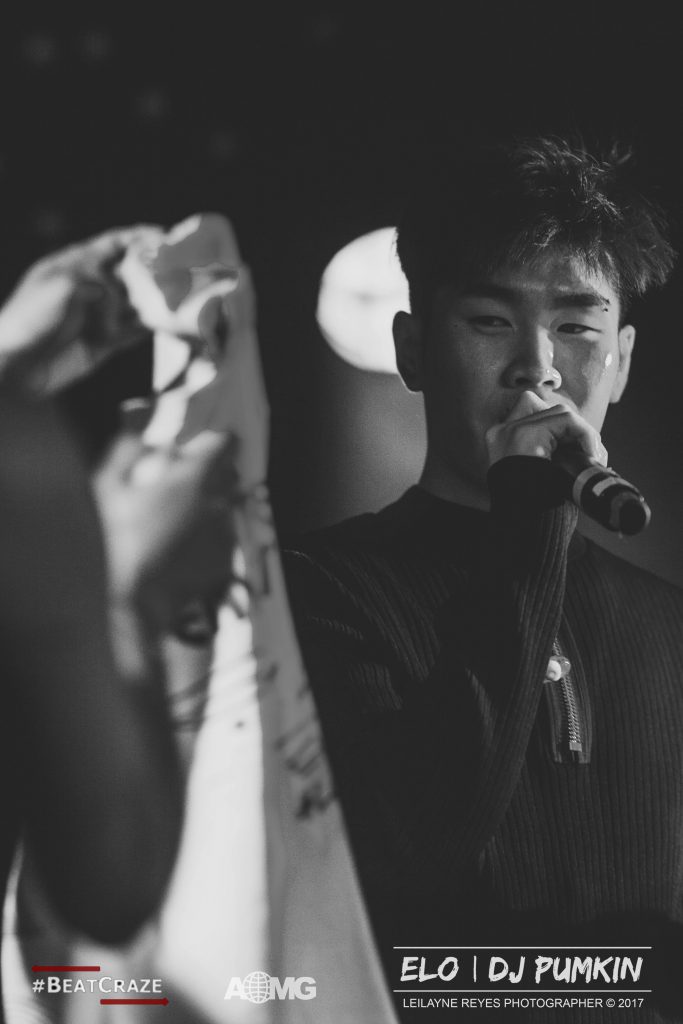 There was a point when ELO smiles at the crowd, takes out his phone and films the crowd as he sings Tattoo. The crowd sings back, "like a tattooo~" filling the whole of the venue with echoes of the lyrics.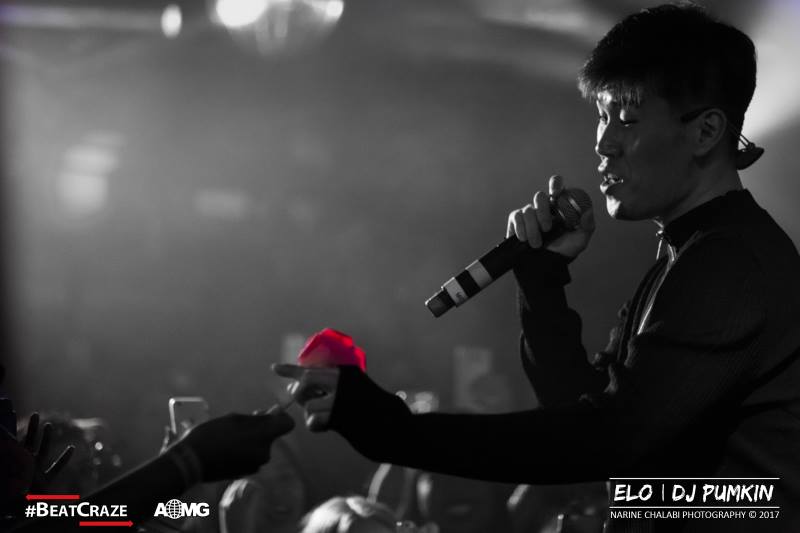 The last song was Rose and the crowd held up their roses given by BeatCraze, and in the sea of roses, the showcase ended.
London's Afterparty-goers were also gifted chocolate cake! The next day in La Java (Paris), ELO called out all the names of everyone under AOMG and the fans chanted along with him.
Did you go to ELO's first showcase? Did he sing your favourite songs? Tell us in the comments section below!
---
Photography by Leilayne Reyes and Narine Chalabi courtesy of BeatCraze Events.