Ode to My Father presents the story of Yoon Deok-soo (Hwang Jung-min) during the Korean War. The 2014 film puts his life together like a puzzle, showing us certain fragments of information and hiding away others. We learn about his childhood during the war, his experience as a miner in Germany in the 60s as well as elderly man. The film starts in the coastal town of Hungnam, where American soldiers evacuate locals during the Korean War.
During this event, Deok-soo is separated from his younger sister as she ends up falling from the ship they are embarking. The pair's father jumps off of the boat in order to search for her. It is this narrative which frames the rest of the film. We then follow Deok-soo and witness the turmoil he goes through in order to keep a promise he made to his father; to look after the family until he returns. This is what makes the story so heart-warming and heart-wrenching at the same time, despite the lack of obvious plot in the narrative.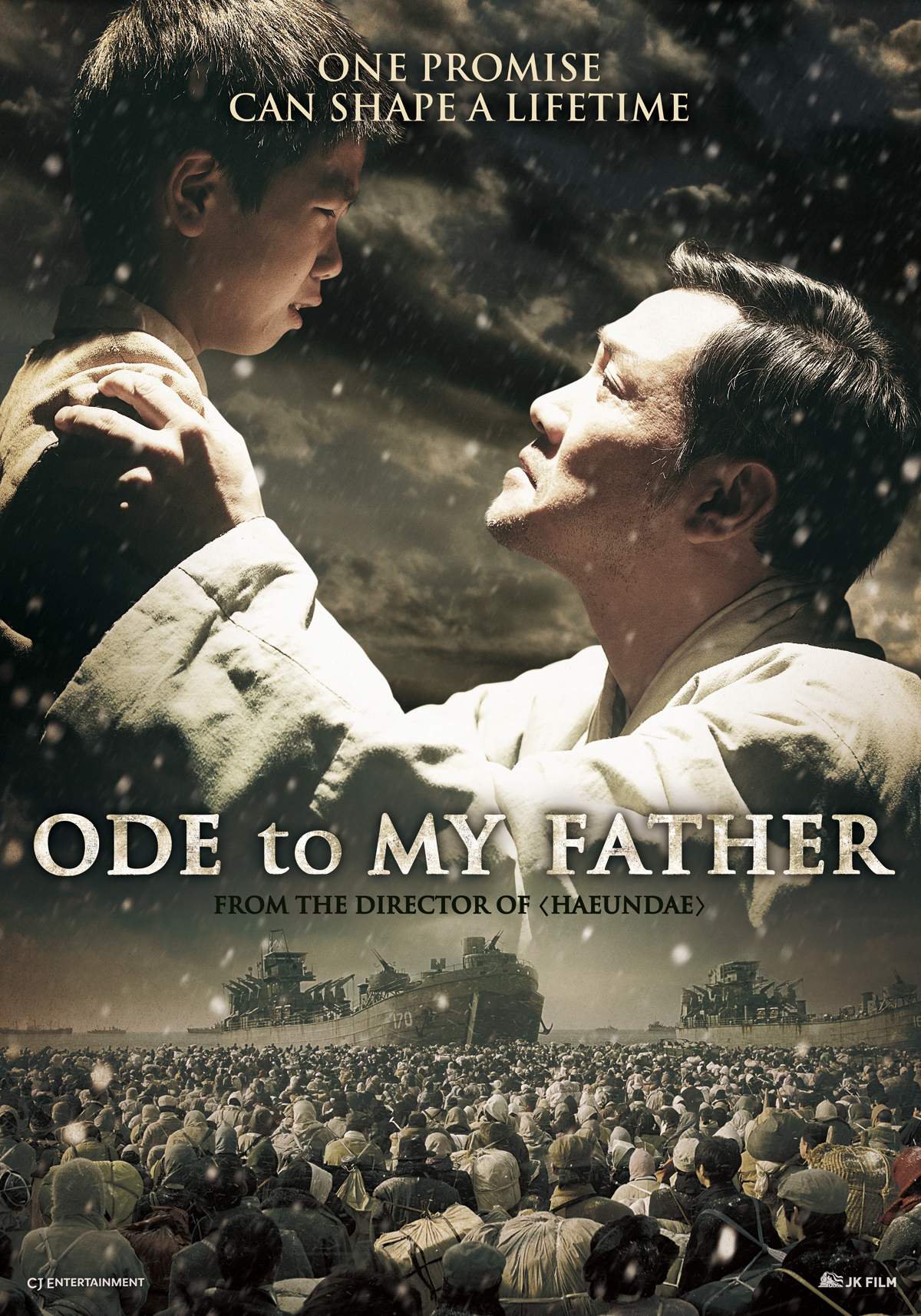 Although the film may be a touch to melodramatic for some, it is Hwang Jung-min's impressive performance which really helps deliver the narrative. The character of Yoon Deok-soo truly develops as he ages, and becomes a relatable and realistic human being. The transformation and aging in this film is convincing and life-like. It's remarkable, seeing as the film covers sixty years of history. The director, Yoon Je-kyoon also directed Haeundae (a film also known as Tidal Wave), and his strength as a director is particularly prominent here. The story and vision are clear and easy to understand. For anyone wanting to gain an insight into Korean history and culture, Ode to My Father is a particularly interesting watch. Check out the trailer below!