There were a number of Korean celebrities spotted at Paris Fashion Week this year, including JYJ's Kim Jaejoong. However, the singer did not attend the show as a regular guest, but instead made his debut as a photographer!
On September 19, it was revealed that Jaejoong would be participating in a new web-series alongside Samuel, actors Lee Jun Hyeok, Jung Hye Sung, and Kim SunA, comedian Jo Se Ho, model Shim So Young, and hair designer Gunhee.
The show, Photo People, brings together this eclectic bunch of celebrities and teaches them the basics of photography. Jaejoong and the rest of the cast attended Paris Fashion Week to put their skills to practice.
Jaejoong has also recently updated his Instagram with some pictures of him in Paris. It is evident that the singer is enjoying his visit to Paris and has also caught the attention of some local residents.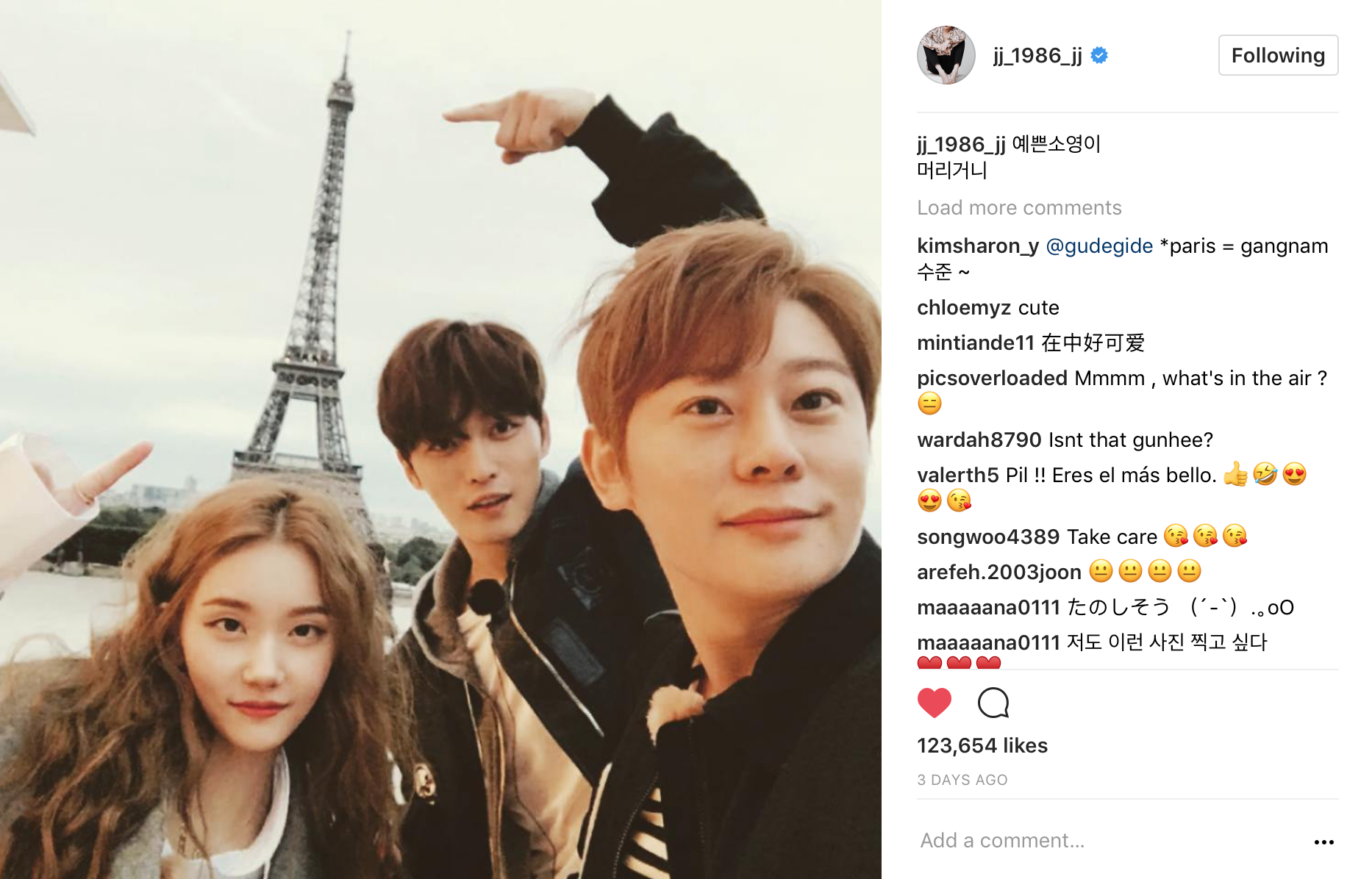 [Photo]  jj_1986_jj 
[Photo] jj_1986_jj