Today, we are looking at how we can 'Get the Look' of the lovely ladies of Bolbbalgan4 in their MV 'Some'!
Here's the MV:
The girls usually wear quite comfortable-looking clothes that reflect both a girlish and tomboy style. This look in particular involves some lovely jumpers that would be perfect for the upcoming colder weather. There is also a beautifully detailed dress for those of us that like to embrace their femininity.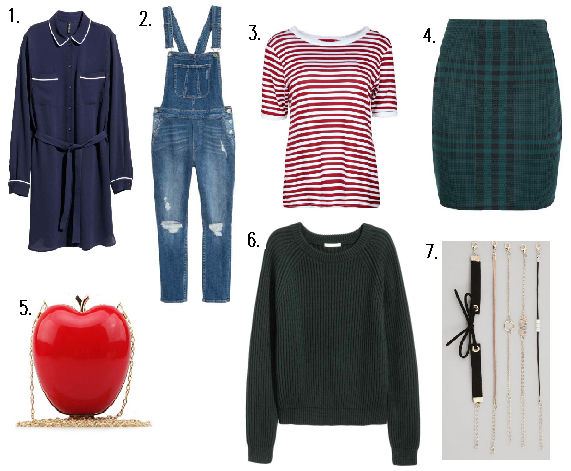 Shirt Dress [Dark Blue] – H&M UK: £24.99
Denim Dungarees [Denim Blue] – H&M UK: £34.99
Eva Fine Stripe Rib Cuff & Neck Top – boohoo.com: £12
Dark Green Wide Check Jersey Tube Skirt – New Look: £12.99
Good Night Leather Apple Shape Purse Evening Bag For Women [Red] – Amazon UK: £25.28 +£3.36 delivery
Ribbed Jumper [Dark Green] – H&M UK: £17.99
5 Pack Black XOXO Lace Up Bracelets – New Look: £2.50
Jiyoung and Jiyoon keep the jewellery to an absolute minimum, with only some bracelets on show. This adds to the comfortable and soft vibe of the style, however, you can spice it up with some unusual accessories to give your outfit an added extra, of course!
[Sources: H&M UK Website, boohoo.com, New Look Website, Amazon UK].