24K have consistently returned to complete a European tour, since they first started showcasing their talents in Europe in January 2017. Their last European tour occurred last August in 2017 which included the likes of Spain, Germany, England, Poland and Budapest. However, this August the group will be returning to Europe for their 2018 European tour!
READ MORE: [NEWS] 24K is returning back to Europe this August!
[UPDATE 27/06/2018]
The final locations have been announced for the upcoming European tour. In total the group will be venturing around Europe to 7 cities. The cities will include: Lisbon (Portugal), Berlin (Germany), Paris (France), Prague (Czech Republic), Warsaw (Poland), Essen (Germany) and Helsinki (Finland). The dates for the concerts are noted below, but will range from the 3rd of August to the 15th of August.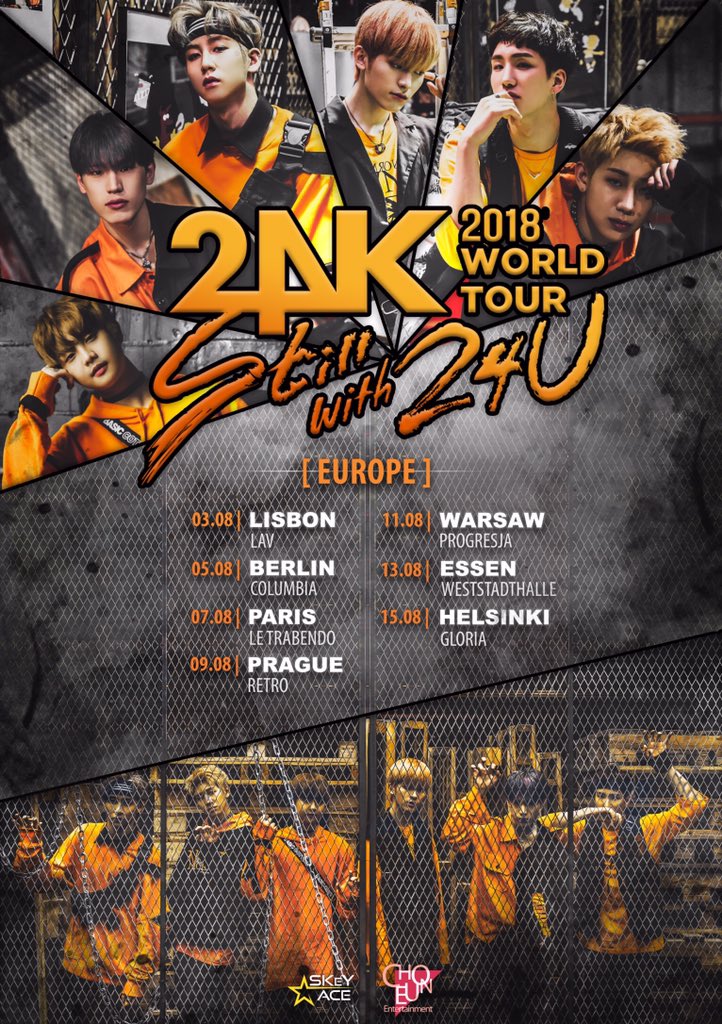 Tickets for the upcoming 24K concert to be sold on Friday the 6th of July. The time is yet to be confirmed.
There will be several packages available for this tour ranging from Gold (€140), Silver (€90) and Standard (€40) excluding any additional charges. All the information regarding the ticket packages can be found in the following poster. Tickets rang from opportunities such as a fan sign, hi touch, group picture, as well as additional accessories and privileges for the much expensive packages. A standard ticket will only allow general admission.
However, for this tour, there will be a special opportunity to obtain a 1 on 1 selfie with the members of 24K. This paid add-on will be available to be obtained on the day of the concert. However there will be a limited quantity of selfies, with 100 selfies available per member. These will be handed at a first-come, first-serve basis, with each ticket holder with the ability to obtain up to 6 selfie tickets only. Based on the ticket package you selected, will determine the order of your right to pick. Thus, Gold ticket holders will pick first, followed by Silver then Standard. It will be €10 per member and selfie.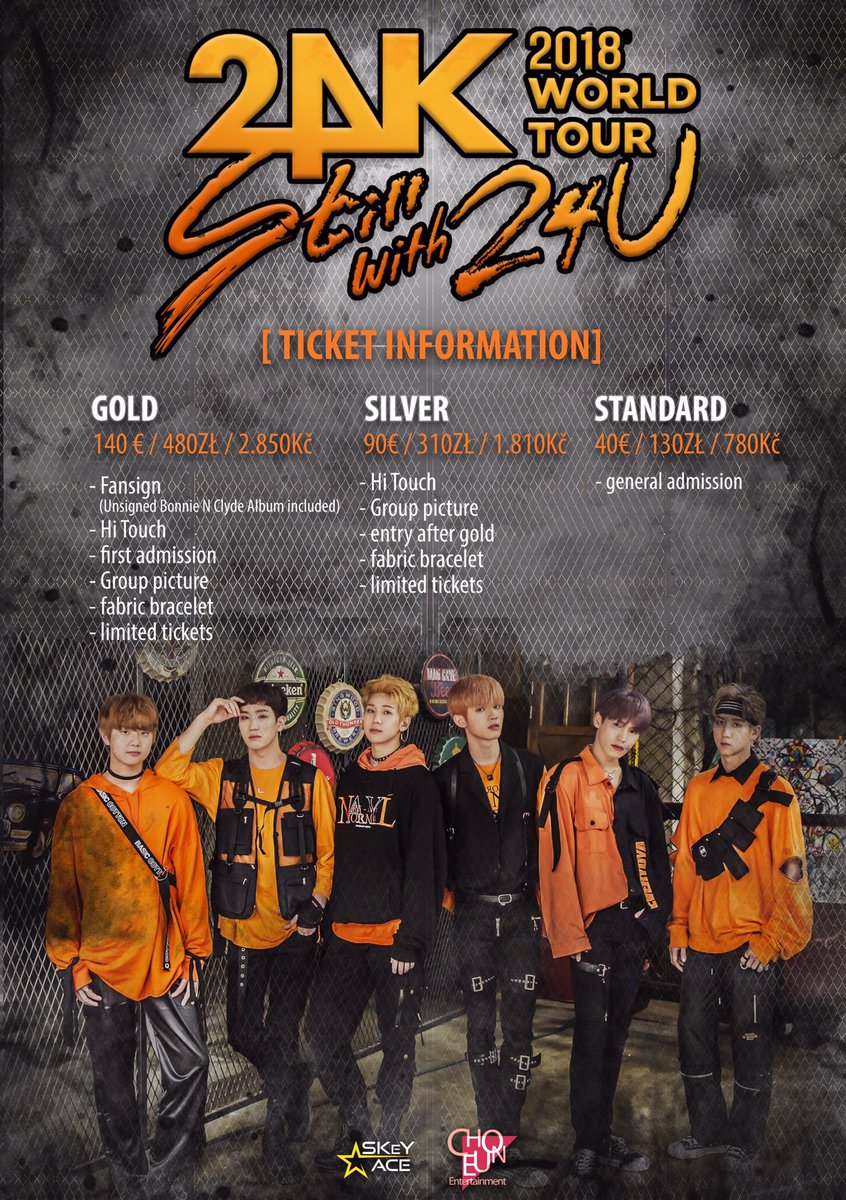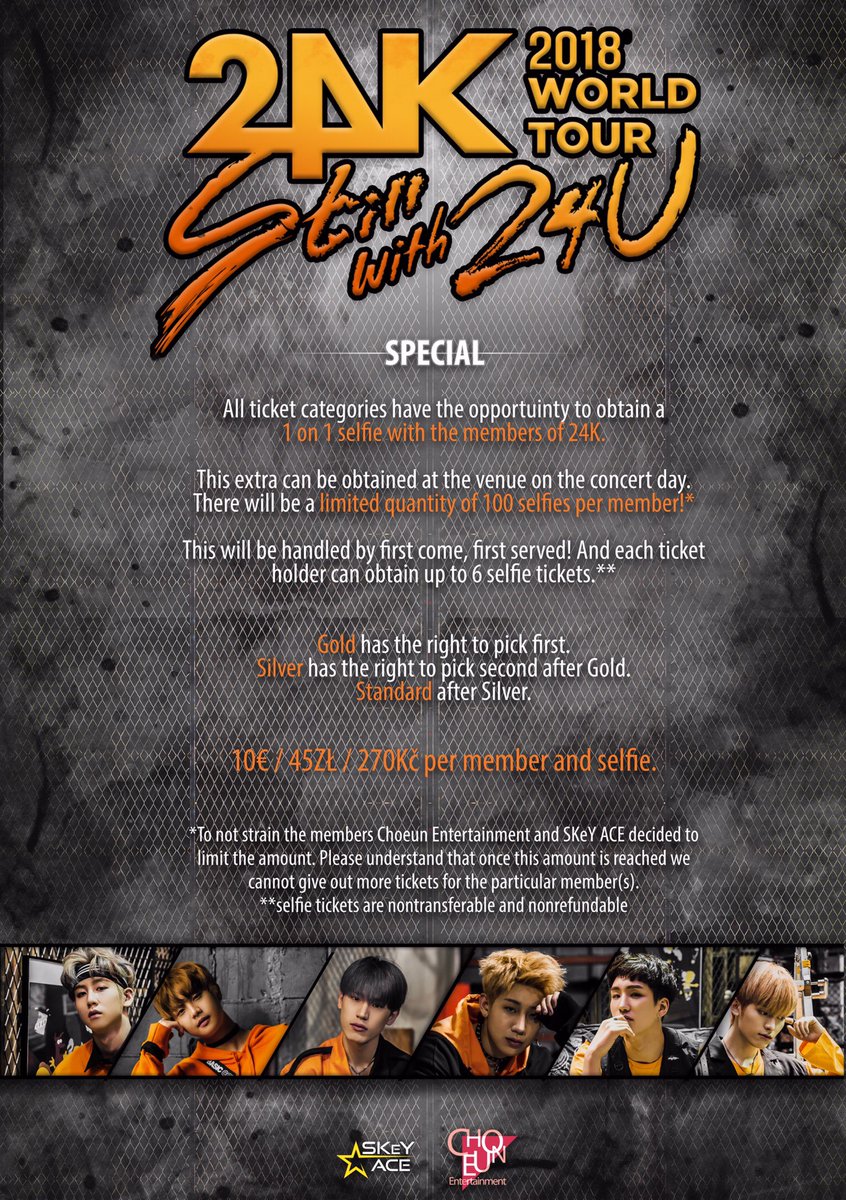 Further announcements regarding the upcoming ticket sale time will be updated.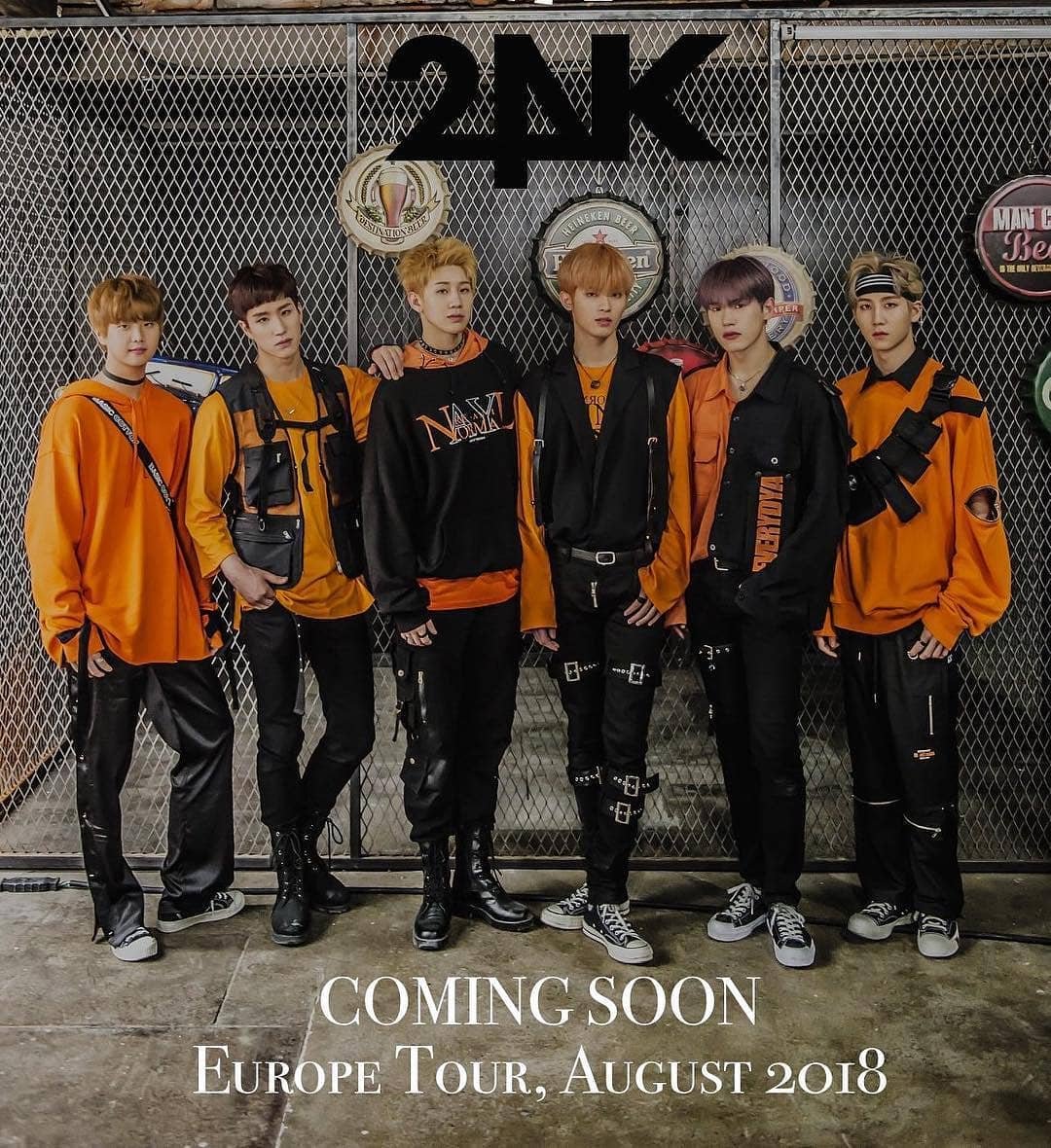 Though the dates have yet to be announced, currently the cities which have been verified for the upcoming tour include the likes of Berlin (Germany), Helsinki (Finland), Lisbon (Portugal) and Warsaw (Poland). But don't be saddened yet, as there will be more cities and dates to be announced in the future.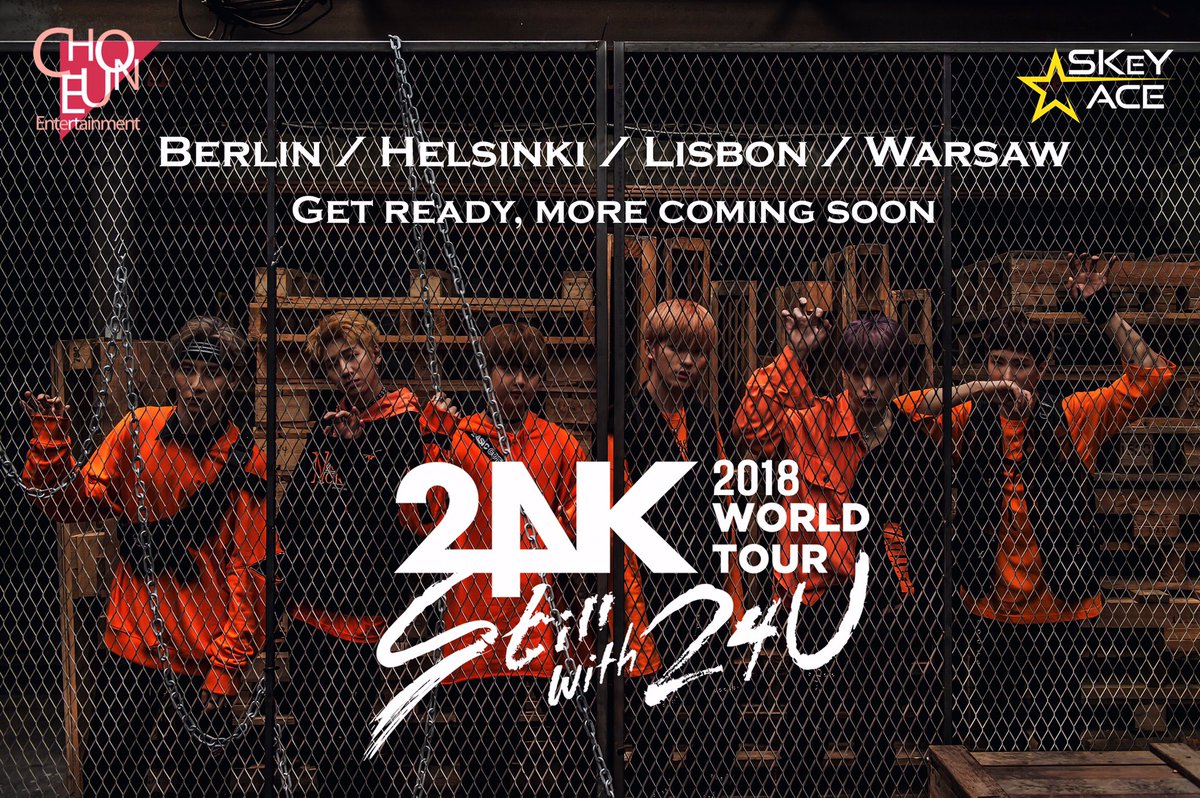 Don't know who 24K are? Well, why not check out their latest release 'Bonnie and Clyde' which was released last month! 24K debuted on the 6th of September in 2012, and despite their numerous member changes the group still consistently produce powerful, hot tracks for their 24Us!
Stay tuned for the latest updates to the European tour this August!