Cube Entertainment's trio, TRIPLE H, is back after a year with "Retro Future". A 90s-inspired track with synths and bass, "Retro Future" samples Grandmaster Flash & The Furious Five's The Message, and DJ Casper's Cha Cha Slide Part 2.
The music video starts with the trio jumping into a blue convertible. This may be a continuation to the "365 Fresh" music video that featured a similar scene. They arrive at a house, holding flowers and balloons and wearing masks. They ring the door-bell of a couple who are monotonously watching the TV and vacuuming, supposedly the boring couple that Hyuna references in her lyrics. This difference is emphasized using colours, bathing TRIPLE H in saturated neon while the couple in a still sea of neutrals.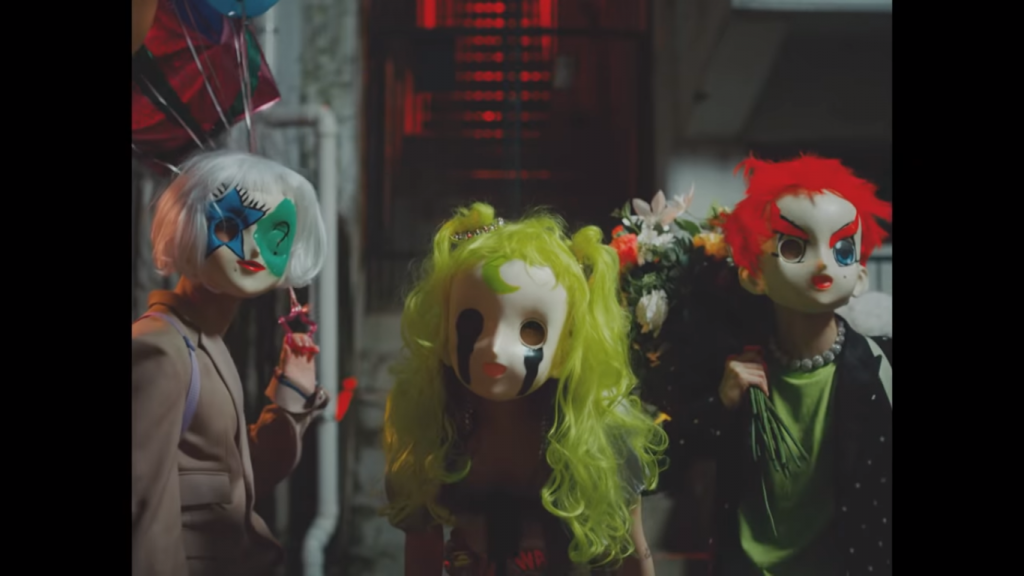 This scene is reminiscent of the trailer for The Purge, with the doll masks and the fish-eye effect while the trio looks through the door's security camera.
They then run up the stairs, throwing the house into chaos with their entrance. Hyuna sits on top of the man while Hui and E'dawn take turns to dance, or rather swing, the woman around. This scene is particularly jarring, with the changes in speed and can be seen as a reference to the 1971 film adaptation of A Clockwork Orange.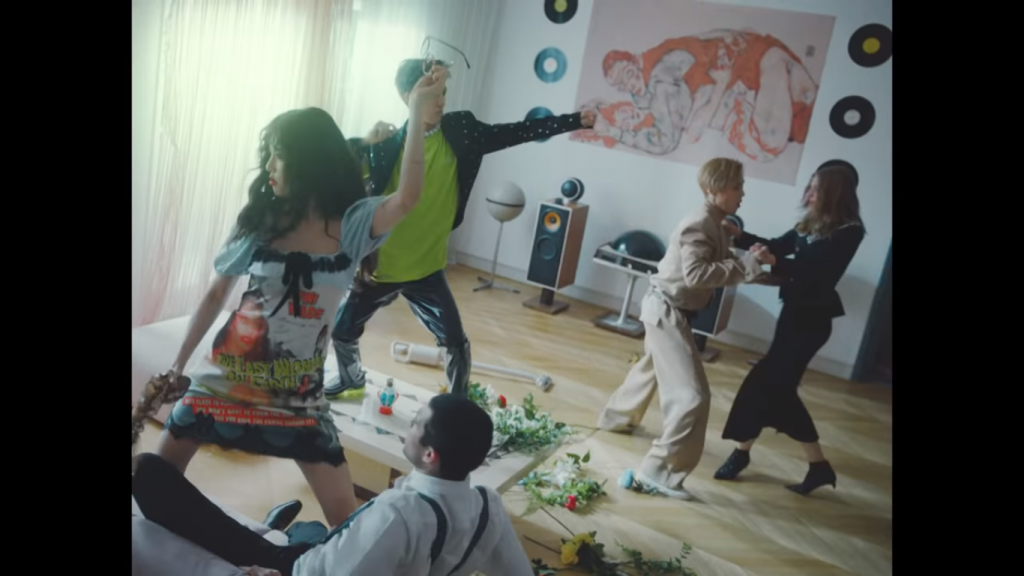 The dystopian crime film chronicles the story of an antisocial delinquent and his small gang of thugs called "droogs" as they commit what is termed "ultra-violence" and their subsequent capture and attempted rehabilitation using an experimental psychological conditioning technique.
In one scene the gang, after joyriding through the countryside in a stolen car (sound familiar?), break into the home of a young couple and proceed to terrorise them. Albeit less graphic and violent, the trio in our music video appears to mimic these scenes as they run rampant around the house, successfully transforming the couple's dull environment into an orgy of neon lights, dance and champagne.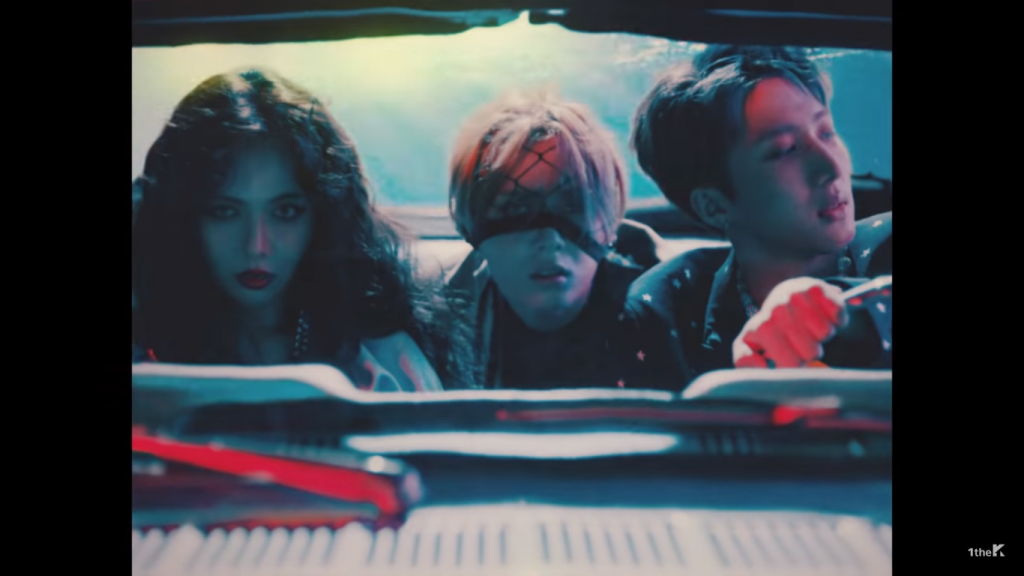 The music video ends with the trio hopping off the bed and back into their blue convertible, riding off to, perhaps, continue their adventures.