You may have remembered last year when JJY x Drug Restaurant collaborated with Young Bros for a European tour. This September, the group will return once again with Young Bros to tour 4 European cities!
READ MORE: [NEWS] Drug Restaurant European Tour 2017!
Due to the exceptional interest from the previous European tour, Jung Joon Young will be returning with his band, Drug Restaurant to perform again. Since the group's last venture to Europe, they released a new single for 2018! The digital single, Her, was released on the 1st of January followed by the MV release on the 2nd of January.
JJY x Drug Restaurant stated that they got inspiration for the song from the previous European tour. Rather than releasing the song as part of an EP or full album, they chose to release the song as a single to commemorate their first European tour. Written by Seokwon, composed by Joonyoung and Daemin, and overall produced by the band. The music video showcases footage from their European tour, ranging from their performances to backstage footage as well as the cities they visited on the tour.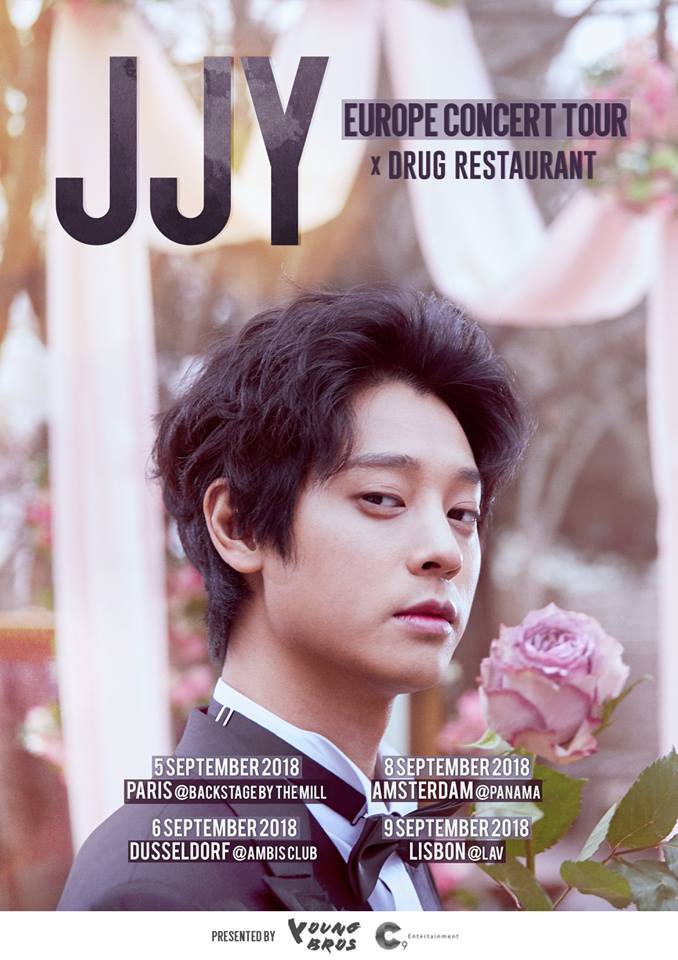 The group will be touring from the 5th of September to the 9th of September. The 4 cities involved in the tour include the likes of Paris, Dusseldorf, Amsterdam and Lisbon!
For more details on the upcoming events, don't forget to check out the Young Bros Facebook page. Otherwise, check out the links above for access to the individual Facebook event pages.
Updates on ticket information and their releases will be available soon.