British bag and purse retailer Paul's Boutique has named the f(x) member Krystal as its muse!

The brand recently enlisted the idol in it's 'My Favourite Things' photo shoot for it's Autumn/Winter collection. They must have really loved the result to name her their new muse.
Krystal is shown wearing some of the retailer's handbags, dressed in autumnal outfits with pastel colours.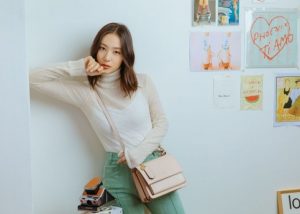 It's great to see collaboration between British brands and Korean celebrities. You can take a look and Paul Boutique's product selection on their website and Instagram!