Beyond Ent have announced that South Club will be returning to Europe on their next tour.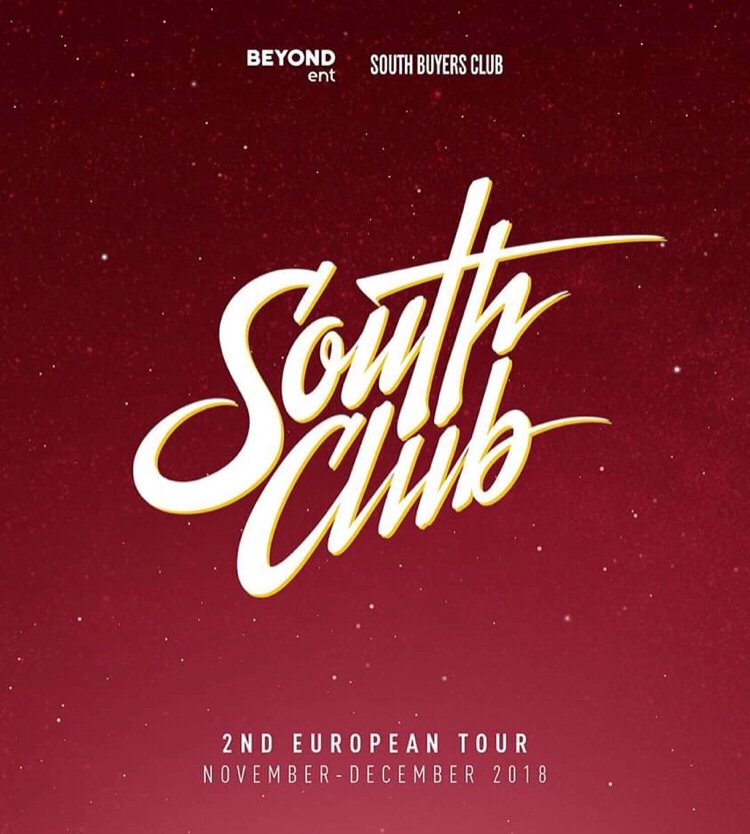 It has been revealed that they will be touring eight cities at the end of November. Check the poster below to see the full list of dates!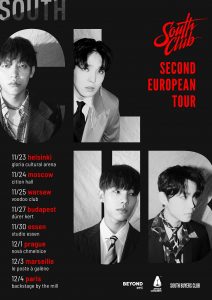 Tickets are currently on sale for Moscow, via Attack Concerts. Tickets for Helsinki, Budapest, Warsaw, Essen, Prague, Marseille and Paris go on sale Wednesday 31st October, via Holvi and Beyondmall.
More information, including tickets prices, will be released throughout the week, so make sure u follow the official events on Beyond Ent's Facebook to stay updated!
South Club are a four member band formed in by Nam Taehyun in 2017, after he left Winner. The other members include bassist Nam Donghyun, drummer Jang Wonyoung and guitarist Kang Kunku. They previously toured Europe in April, with concerts in England, Spain, France and Germany.