Niki and Sammy are twin Youtubers and presenters from the UK. They are huge fans of Kpop. They got in to K-pop through twitter from Lee Taemin. Many fans who get in Kpop get introduced in different ways.
They pair launched their youtube channel in June 2013 and currently they have over 197,000 subscribers. They videos are very cool and exciting to watch. Below is some of their videos they have upload on their youtube channel:
They also have a Youtube Series called "Non K-pop fans react to K-pop for the first time". They want to share their love of Kpop with others and introduce the korean culture to members if the public.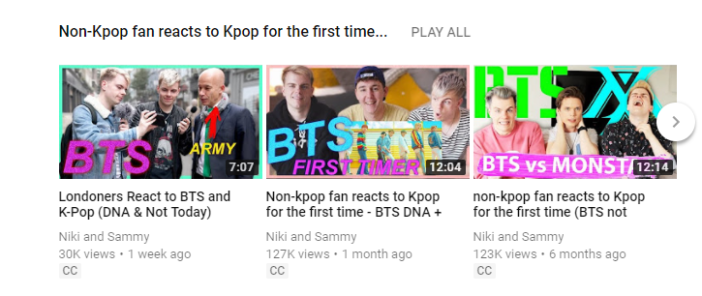 Besides the youtube channel, they are presenters on BBC Radio 1. They have a podcast called Niki and Sammy's Peachy Podcast, which airs on BBC Radio 1 on Mondays.
Here's are the social media accounts:
► Twitter  
► Facebook