Lee Chang-dong's 'Burning' was released on Friday 1st February and is screening at a variety of cinemas across the UK.
Based on a short story by Japanese writer Haruki Murakami, this critically acclaimed South Korean film tells the story of Jong-soo, a part-time worker who bumps into old neighbour Hae-mi. She asks him to look after her cat while she's on a trip to Kenya, but when she returns, Hae-mi introduces Ben (Steven Yeun of The Walking Dead and Okja fame) to Jong-soo. One day, Ben visits Jong-soo with Hae-mi and confesses his own secret hobby.
'Burning' is screening a much wider variety of cinemas than many international usually do. Many cities have numerous showings of the film lined up, with other scheduling showings for March.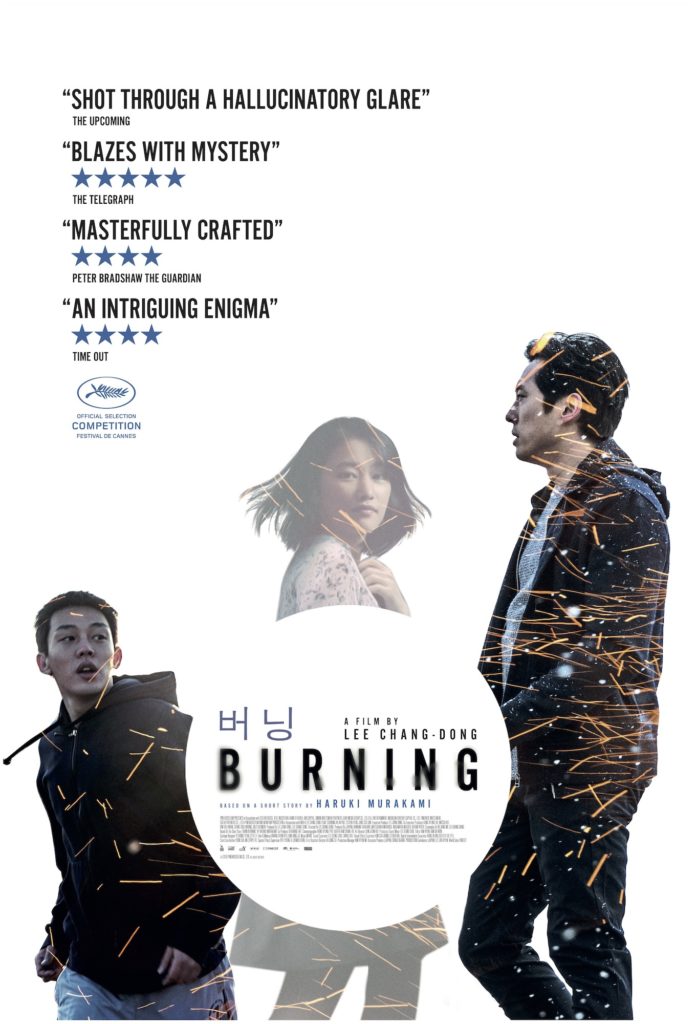 You can find your nearest venue and book tickets by visiting the Thunderbird Releasing website.