Sunmi has announced the European leg of her Warning World Tour.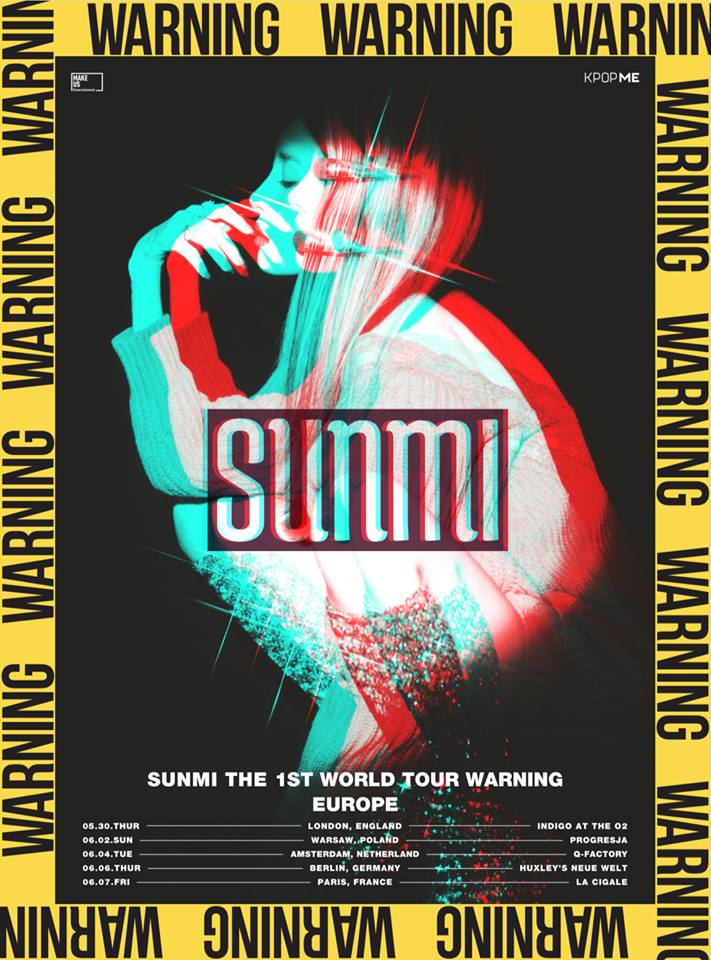 SUNMI THE 1ST WORLD TOUR
WARNING IN EUROPE
May 30th – London @ Indigo at the O2
June 2nd – Warsaw @ Progresja
June 4th – Amsterdam @ Q-Factory
June 6th – Berlin @ Huxley's Neue Welt
June 7th – Paris @ La Cigale
Dates have been announced for five cities, though currently there is no information on when tickets will be available. According to Sunmi more information on tickets and pricing is coming soon.
⚠Head to https://t.co/mzC6MGRzly for more information
Seating charts & prices coming soon❣#SUNMI #WARNINGinLONDON #WARNINGinWARSAW #WARNINGinAMSTERDAM#WARNINGinBERLIN #WARNINGinPARIS #WARNINGTOUR #MAKEUSEntertainment #선미

— SUNMI (@official_sunmi_) April 24, 2019
Update 01/05/19 Ticket prices have been announced. Pre-sale begins at midday today and main sale at 3pm on 3rd May.