DAY6 have released their 5th mini album 'The Book of Us: Gravity'!
The album features six new songs, including the title song 'Time of Our Life'. The new title song showcases DAY6's intricate instrumentals and catchy melodies.
It appears Europe is loving DAY6's signature pop rock sound as the album has charted in Europe. The album itself has peaked at #2 in Norway and Poland. 'The Book of Us: Gravity has also charted in Belarus, Finland, Sweden, Austria, Spain, Germany and Luxembourg. The album reached #20 in the UK.
'Time of Our Life' has also charted at #41 in Finland.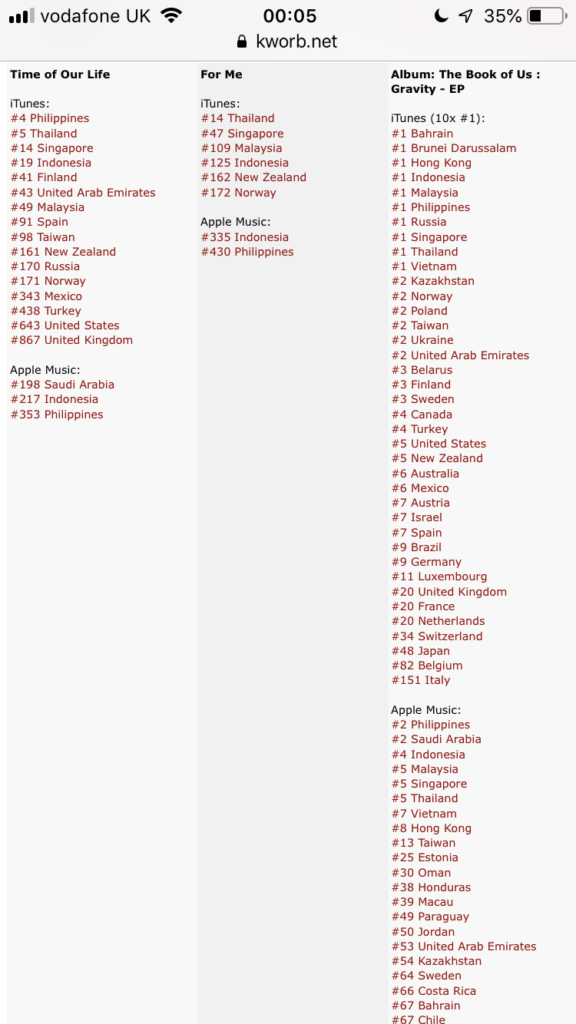 It is likely that DAY6 will be performing songs from this mini album on their upcoming tour. The tour is set to visit many European cities in January 2020. Find out more information about the tour here.
Congratulations to DAY6 on their new album!