DAY6 has entered the iTunes Charts in various European countries!
Proving the band's popularity, the album is fairing well in solidifying its spot on the charts.
The album lands in the top 10 in two European countries; Russia and Turkey at fourth and seventh place respectively. In addition, the album also lands in the top 20 in one European country: Austria where it sits in 18th place (as of 22:00 BST on day of release).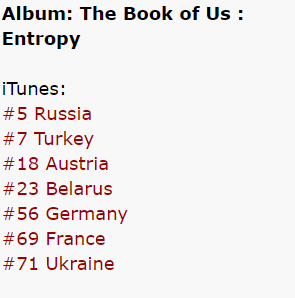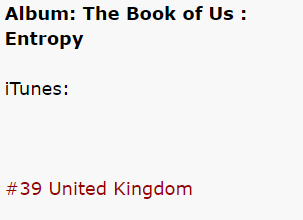 Congratulations to DAY6 who are achieving greater feats with each comeback!
DAY6 "The Book of Us: Entropy" is out now… check out the MV for title track "Sweet Chaos" below.