MONSTA X has enlisted the help of European composers for their upcoming album, "FANTASIA X".
The album's most notable credit is Willie Weeks.
Having worked on the group's previous title track, "Follow", he is back with two album credits for "Fantasia" and "It Ain't Over"
.
The British producer is no stranger to Starship Entertainment.
Last month, it
was announced
that he participated in the composition for Cravity's debut album, "Hideout: Remember Who We Are"
.
Also credited for the composition of "Fantasia" is OLLIPOP.
The Swedish producer has an extensive kpop discography, having worked with artists such as Red Velvet, LOONA, WJSN and VIXX
.
Check out the full tracklist below!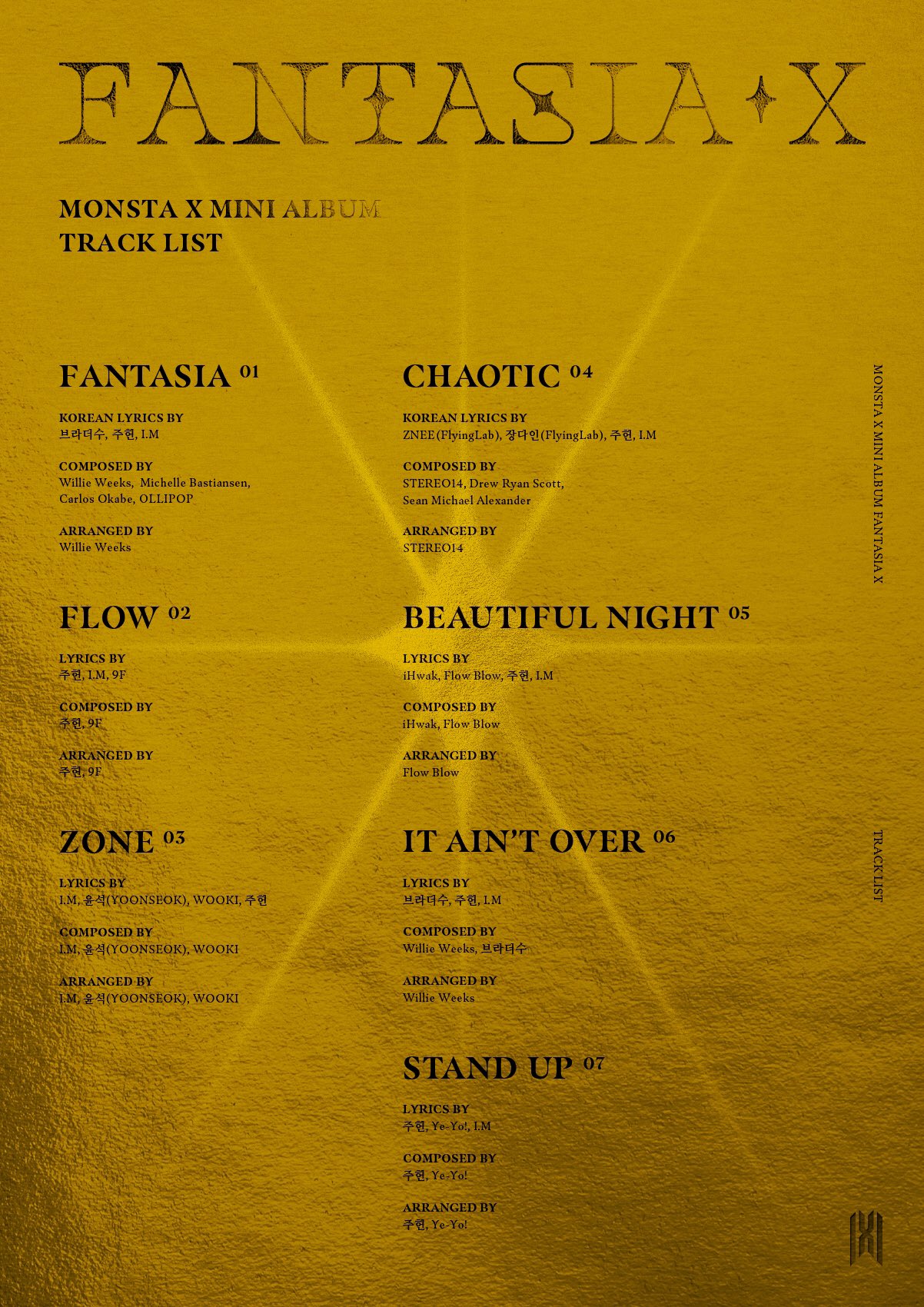 MONSTA X is gearing up for a comeback on 26th May. This will be the group's first album as six members, after rumours led to Wonho's departure in October 2019.
As well as releasing the tracklist for "FANTASIA X", the group has released trailers hinting the theme of their comeback
. Check them out below!
Which songs are you looking forward to hearing?