Astro released their 7th mini-album "Gateway" on the 5th of May!  Moonbin mentions that the album is about presenting themselves as travellers who can travel to a different time and space. 
Knock Knock:
Their title track "Knock Knock" mainly consists of a soothing, angelic melody. It is accompanied by Rocky's and Jin Jin's rap of course, which breaks up the beautiful singing and contrasts it with a more rough edge. This is similarly seen within the chorus, as Astro really hit hard with their powerful vocals. Especially Sanha, who sings the lines "Knock Knock Knock", really putting emphasis on the title of the song. Equally, the music video really showcases the concept of time and space, with shots of members being presented as the handle of a clock and them walking up a never-ending set of stairs that represent cogs. Additionally, the beautiful visuals of the boys really coincide with the floating planets and galaxies in the background.
When you call my name:
There is a huge contrast between this song and the title track. Strangely, "When you call my name" reminded me of songs such as "Baby" and "Breathless", which are songs with a more upbeat and fun tempo and melody! Throughout, you can hear a videogame sound effect, which really adds to the upbeat tone of the song. The uplifting lyrics certainly throw you into that great mood, especially the lyric by Jin Jin "I feel cosy like cloud cloud", adding a tone of cuteness to the song too.
Somebody like:
To be honest, "Somebody like" sounds like one of those songs you play during a car journey, especially on those hot summer days! It gives you a sense of nostalgia for the beach and that crisp heat during the months of July and August. The chorus is simple but very catchy and uplifting, certainly something to be listening to if you want to get up and dance!
We still:
The first musical element of the song that caught my attention was the piano in the background. It really is a prominent element of the song and gives it a touch of elegance. It appears as if the song is a tribute for Arohas (Astro's fans), as Astro reassures "We still, we still, we are together", emphasising the strong bond that will always exist between them both.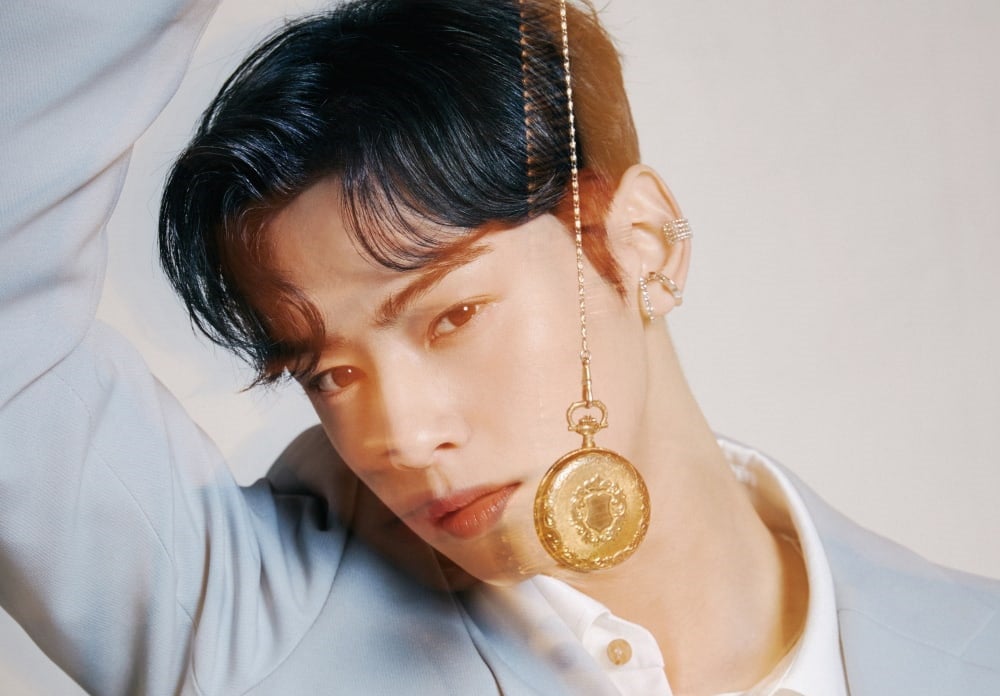 12 hours:
The lyrics are quite deep and personal, as they highlight the struggles of a breakup. Accompanied by its slow melody, it definitely makes it a great yet emotional breakup song. Throughout the album, it's mainly consisted of finding love and feeling happiness from a significant other. However, "12 hours" really serves as a decline from this uphill love journey, as it seriously throws out these emotions of sadness and despair.
Lights on:
To finish the album, "Lights on" really serves as a final uplift. Instead of leaving the album on a negative and heartbroken note, it ends more happily, through the optimistic lyrics and promise that "I will always be on your side". The powerful vocals from MJ, Moonbin and Eunwoo really do stick out at the end of the song and the vocal range is astonishing!!!
These six songs certainly represent a journey of time and love, with a mixture of upbeat and slow songs to represent the ups and downs in a relationship. Their album is available to buy online and to stream on Spotify!