With more time to myself nowadays i've finally got time to sit down and really listen to some music. This Top 10 has albums which have been rediscovered, all time favourites and new discoveries!
10. Following- Hyuna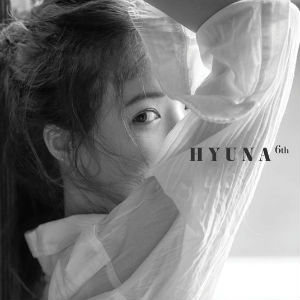 Hyuna's 6th mini album was released on August 29th, 2017. The albums features Wooseok from Pentagon and Dawn, formerly E'Dawn.  The title track, Babe, is a cute and preppy song, but this album still comes out every summer for me, as it has the perfect summer vibe.
9. Focus- Jus2
Focus was the second unit album to come from Got7, after the infamous JJProject, and honestly it deserved more hype. The Duo comprises of the bands Leader, JB, and Maknae, Yugyeom. The album released on the 5th of March 2019, and the duos voices suit each other so well creating great R&B tracks. I like to listen to this in the evening when things slow down.
8. MARK- Lee Changsub 
Changsub is the lovable vocalist from boy group BtoB. His album Mark was released on the 11th of December 2018, before his enlistment. The album is a personal favourite of mine, it's an amazing solo album to sit and just indulge in. Changsub's voice is amazing and i'm sure you will enjoy the power vocals he shows off within the album.
7. Insane Love- Sistar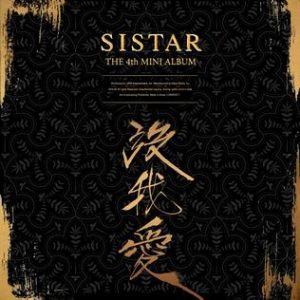 Insane Love was Sistar's fourth and final EP before disbandment. Released on the 21st of June 2016, the album has it all. Not only does it have the amazing title track, I Like That, but also it giver listeners a mix of ballads and pop which is anyone can enjoy!
6. Want- Taemin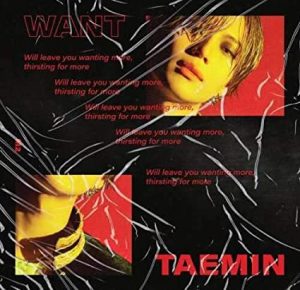 Taemin's voice is one I have always enjoyed. Any album could've made it into this post. This album came out in the 11th of February 2019 and every song on this album is so easy to listen to, the structure of the album fits together so nicely that there is no way I couldn't recommend this one!
5. Hyehwa-Eunji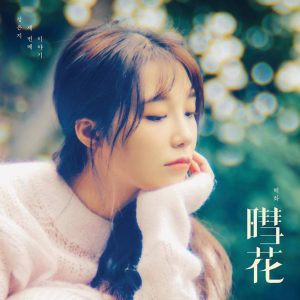 This album is Beautiful. it's definitely one for that spring and summer vibe, it is soft and such easy lsitening. This is the third mini album from the Apink vocalist, released on the 17th of October 2018. Definitely an album to put in if you want to relax.
4. Reminiscence- Everglow
When this first released i didn't have a high expectation for it, but I was so pleasantly surprised by the album. Already enjoying the title track, DUN DUN, I was interested to see what their first mini album would sound like when it was released on the 3rd of February this year. it's a very playful album, if you're into the girl crush concept, definitely give this one a chance.
3. April and a Flower- Chen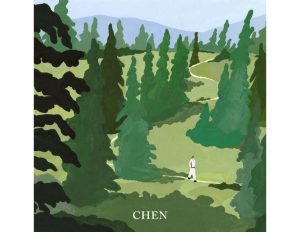 The first mini album from the EXO vocalist was a long time coming but it was definitely worth the wait. Released on April 1st 2019, the album comprises of six tracks that perfectly show off the singers vocals, especially his amazing vocal range, this album is one I definitely have to recommend.
2. Nonstop- Oh My Girl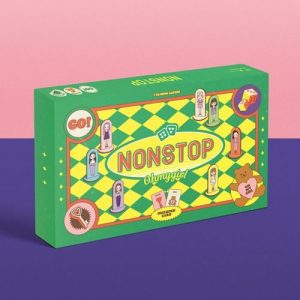 Even though the album was only released on the 27th of April this year, the EP is one that is always playing. It's a perfect summer album from the girl group that deserve the recognition. definitely give this one a listen as it is guaranteed to give your mood a lift!
1. Dawn- The Rose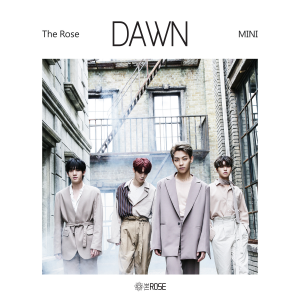 I recently purchased this album because I listened to it so much! The groups voices are so beautiful, the songs on this album, if really listened to, will definitely touch your heart. the raw emotion in the bands voices and lyrics shouldn't go unrecognised.If i could recommend every song of theirs I would list them.
These were my Top 10 albums to listen to in isolation, let us know which albums you have been loving recently!