As the first week of June rolls to a close, we have another round of a refreshed chart. This time it's for the UK's biggest chart show on Sunday, which is none other than the 'Big Top 40'.
SEE MORE: [NEWS] Lady Gaga & BLACKPINK climbs up the UK, Scottish and Irish Official Charts with 'Sour Candy'
The collaboration track between Lady Gaga and BLACKPINK has peaked at a first entry at #18, making it their highest debut on the chart show. The last appearance the girl group made on the UK chart was with their 2019 title track 'Kill This Love', which rose up to #34.
Taking into consideration that this wasn't a promotional song for the YG girl group, it's helped to break their previous records within the span of just over a week.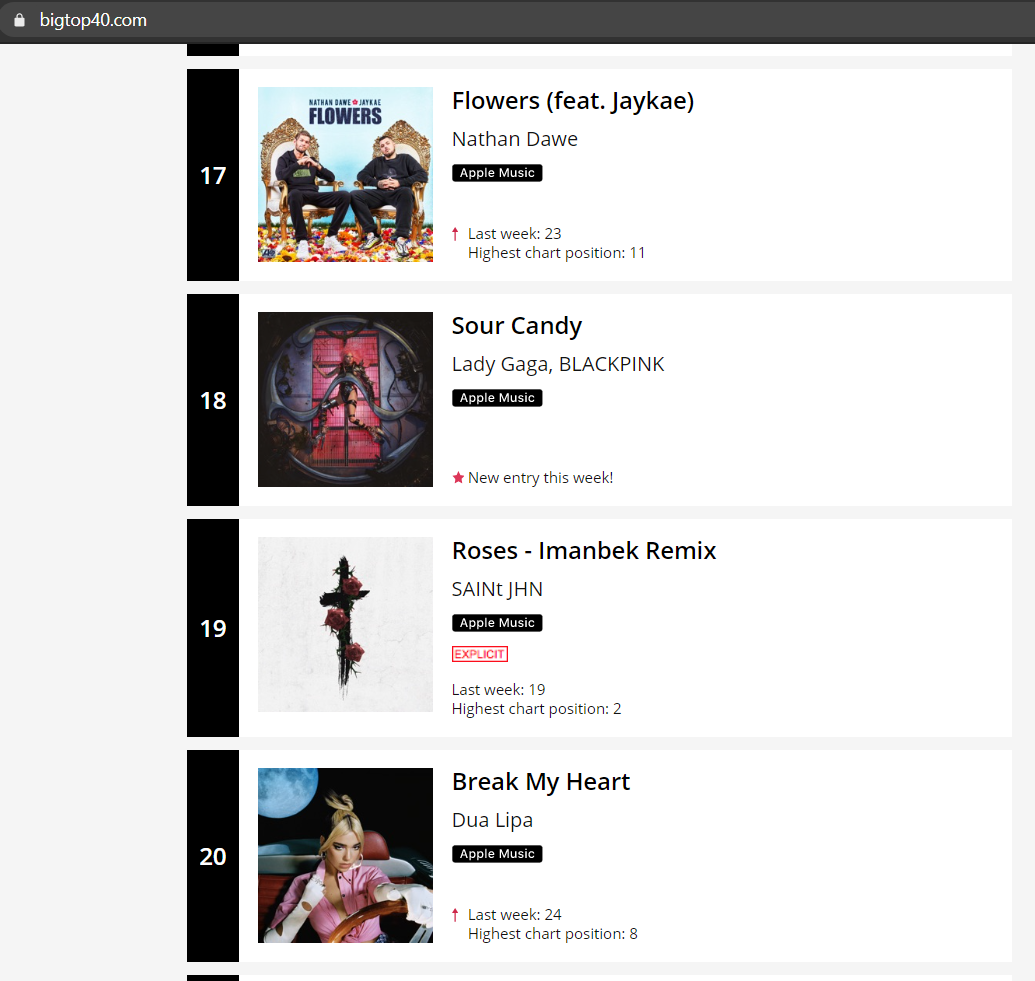 Source: Big Top 40