In the words of CL: "Artists, directors, writers, dancers, designers, producers, stylists in the K-POP industry are all inspired by black culture whether they acknowledge it or not". And it's time we all learned to acknowledge this.
K-Pop hasn't just borrowed the fashion, its also borrowed the sound, with many songs written and produced by black songwriters and producers. While there may not be many black artists on the K-Pop stage, there is plenty of talent working behind the scenes to create the songs we all know and love.
Here's a few of the black producers that have been killing it with Kpop:
Teddy Riley
Teddy Riley is a US producer known for writing tracks for SM's artists. He produced "The Boys" for Girl's Generation, which would go on to be their first international release. He's also worked with boy-groups SHINee, EXO and Super Junior. Additionally, he's also produced the songs "MILK" and "All Night" for f(x)'s third studio album Red Light.
Rodnae "Chikk" Bell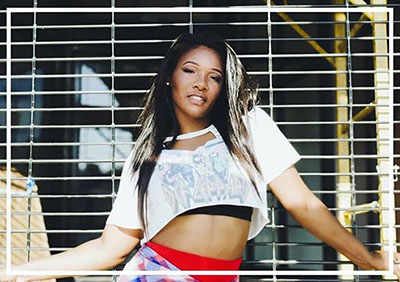 Some of "Chikk"'s most notable K-Pop works include the EXO single "Monster". She's also written tracks for SHINee and Taeyeon.
Nathan Duvall
Nathan Duvall is a British song-writer who's written tracks for second gen group written tracks for TVXQ. He's also worked with Super Junior D&E to produce the song "Sweater and Jeans" as part of the EP The Beat Still Goes On.
Other black producers include Tayla Parx, Cha Cha Malone, Makeba Riddick, The Stereotypes, Ne-Yo, Adonis Shropshire, and Antwann "Ventage" Frost.
And yet, despite the influence they have in shaping Kpop, South Korea's conservative attitude towards black people allows the music industry to captialize off the community whilst continuing to ignore their struggles.
Tiffany Red
Black producer Tiffany Red is currently in a battle with SM Entertainment over payment for writing NCT's "Boss", a hugely successful track. You can find out more about this on her Instagram page @iamtiffanyred.
Black producers are crucial to the Kpop industry – without them, Kpop would cease to exist as we know it. Until entertainment agencies speak out and support their producers, they continue to be a part of the problem. Racism is not OK – here at UnitedKpop, we support the Black Lives Matter movement. We are a community, and together we are stronger.