Recently I have been trying more and more Korean skincare and make up brands. The Korean beauty industry is full of different types of products, that sometimes it's hard to know where to start.
Some of you my be familiar with the skincare routines by idols, vloggers, bloggers and also some recreated by western beauty outlets. For example, Girl's Generation's Tiffany Young shared her 18 step beauty routines with vogue;
The products I am going to recommend are not as expensive as Tiffany's though, so hopefully they'll make a nice affordable addition to your beauty routine.
      10. SUGU Spotless Blemish Protect Clear Cover Up Pimple Patches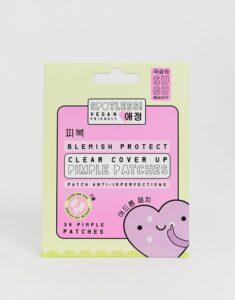 I first purchased these patches a year ago, when my acne had flared up, at first i though these were the ones that helped your acne to heal, but they are actually a cover to put on a pot so you don't keep touching it. It actually did a really good job, and acted like a plaster for acne.
Although it didn't get rid of the acne it helped with the healing process. The product retails at about £6.25, which seems like the average price for pimple patches.
      9. Missha M Magic Cushion Cover Lasting Cushion Foundation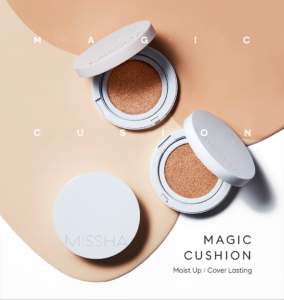 This cushion foundation is the first one I have ever purchased, so i was a bit sceptical about buying it because of the coverage and the shades. Being quite pale I didn't want it to be too orange for my skin. I have the shade No. 21 and it is a perfect fit for my skin. And with this foundation, less is definitely more. I was definitely pleasantly surprised by this product.
The downside to this product is I could only find two shades for this product, as seen in the photo, which is not great for darker skin tones, or any skin tone that doesn't for the bracket of these two shades. I found this product on Amazon for £11.40, which isn't a bad price for a cushion foundation.
     8. The Yeon, Natural Care Essence Sheet Mask- Pomegranate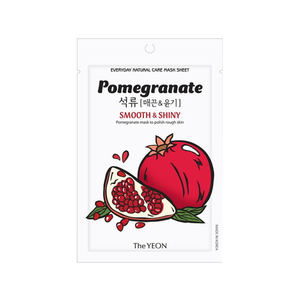 Face masks seem to be a vital step in the Korean beauty process, and quite honesty I have become obsessed with them. These sheet masks come in a pack of 12 with the flavours; Aloe, Green Tea, Cucumber, Strawberry, Lotus, Hallabong, Pomegranate, ,Milk, Collagen, Rose, Snail, and Canola Honey.
They're all lovely face masks, and I do recommend buying the pack. But the one I loved the most was the Pomegranate scented mask. Not only is it the best smelling mask I think I've ever had, it makes my skin feel moisturised and fresh.
I purchased my pack from their store on Amazon for £12.99.
       7. Etude House, Dear Darling Water Gel Tint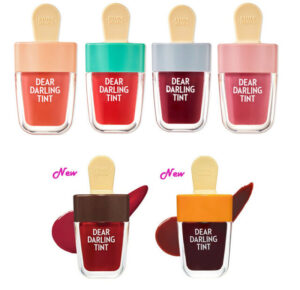 When I ordered this lip tint I didn't have much hope, as I am more into matte liquid lipsticks. But surprisingly I really liked this tint. I bought the shade, Shark Red, which is the third lipstick in the top line, as I didn't want something too pink or too bright red.
I think there are many duplicate products going around like these ones, so if you want the actual product, definitely shop around.
I found mine on YesStyle in the sale for £4.09, though  the price is normally £10.23 from the site.
     6. Nature Republic, Real Nature Sheet Masks.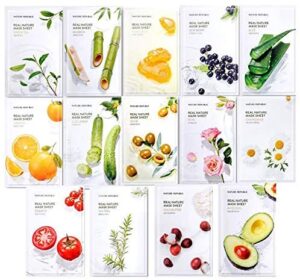 Firstly I purchased these because I wanted to try a Nature Republic product without breaking the bank too much. But quite honestly I would buy these again, they actually very similar to the The Yeon sheet masks, and at £16.50, they are that bit more expensive, nut they made my skin look amazing and added that little bit of luxury.
      5. Holika Holika Aloe 99% Soothing Gel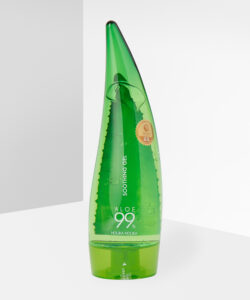 As someone who has sensitive skin, it is hard to find products that do everything I want in one bottle. A rule I like to stick t products that have certain ingredients, and one of those is Aloe Vera. I had seen a few vloggers use this product, so I did the expected and bought it for myself to try.
I loved it, it wasn't tacky on my skin which is nice as I hate having that stickiness. I use it to help calm down the redness of my cheeks, if you suffer from redness, give this a try as it may cool and soothe your complexion.
Mine was purchased from Beauty Bay for £7.25, which, personally, I think is bargain.
      4. LABIOTTE Chateu Wine Lip Tint Mini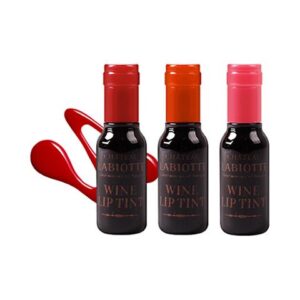 This purchase was honestly just a curiosity buy. I was so amused by the wine bottle concept, that the marketing of the packaging soon sucked me in, but i'm not mad. firstly the mini is cheaper than the full sized product, so definitely buy this first if you're not too sure you want to commit. Secondly, the product will surprise you with it's pigment.
I have RD01 which is the first bottle, and you really don't need that much of it, so actually the mini is ideal, especially for a handbag. This was another YesStyle buy for me, which cost about £5.93, whereas the full sized is £19.69. Again be careful of duplicates when buying this product.
      3. Holika Holika Goode Cera Super Ceramide Toner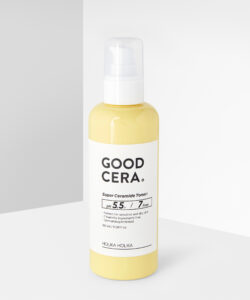 Another Holika Holika product! This Toner is the one I am currently using, and I bought it based on it's description, and the fact it is also a soothing product. The smell is sort of a citrus smell, but isn't very strong, and it is more of a watery consistency. It's perfect for dry skin and doesn't affect the sensitivity of my skin. Also it's a protective barrier for UV rays, which we all love.
I use this product day and night, it's one of my favourite toners so far. From Beauty Bay it prices at £18.85 for 180ml.
      2. Holika Holika Daily Fresh Green Tea Cleansing Foam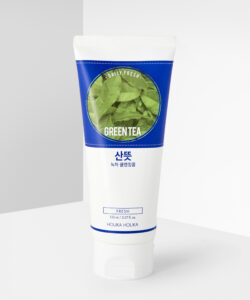 The third and final Holika Holika product! This was the first Holika Holika product I had ever purchased, and it is amazing!
It has so many benefits for your skin, and it also really inexpensive. The green tea extract helps with acne and soothing red and irritated skin, it takes down inflammation and leaves your akin feeling smooth after using it. I could write a whole page on why this product should be in your daily routine!
This cleanser only costs £5.95 fro Beauty Bay, and if you don't want green tea, they have other ones.
      1. Jeju Volcanic Lava Pore Cleansing Foam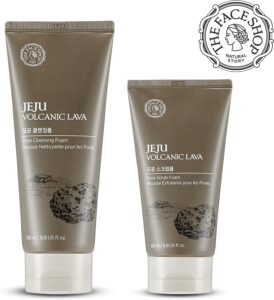 This was my first ever K-beauty product, so really this is like an honorary mention. I got this from TK Maxx and after using it never purchased it again, choosing to try out different brands on my K-beauty journey. But actually I really loved the product. Obviously the thought of it being volcanic lava from Jeju is one that might make you buy it purely for that reason, at least I did because of curiosity, but actually it's a really nice foam cleanser.
You can buy this product on Amazon where it retails for about £13.00, but different sellers have different prices, so shopping around would be best.
They were my Top 10 K-Beauty products, I hope you get to try some of them! If you do let us know what you think!
What Korean beauty products would you reccomend? Let us know!