ITZY upcoming release will feature work from a few familiar names!
On 10th August, ITZY released the tracklist for their upcoming mini-album, "Not Shy". The mini-album will consist of six songs, including a title track of the same name.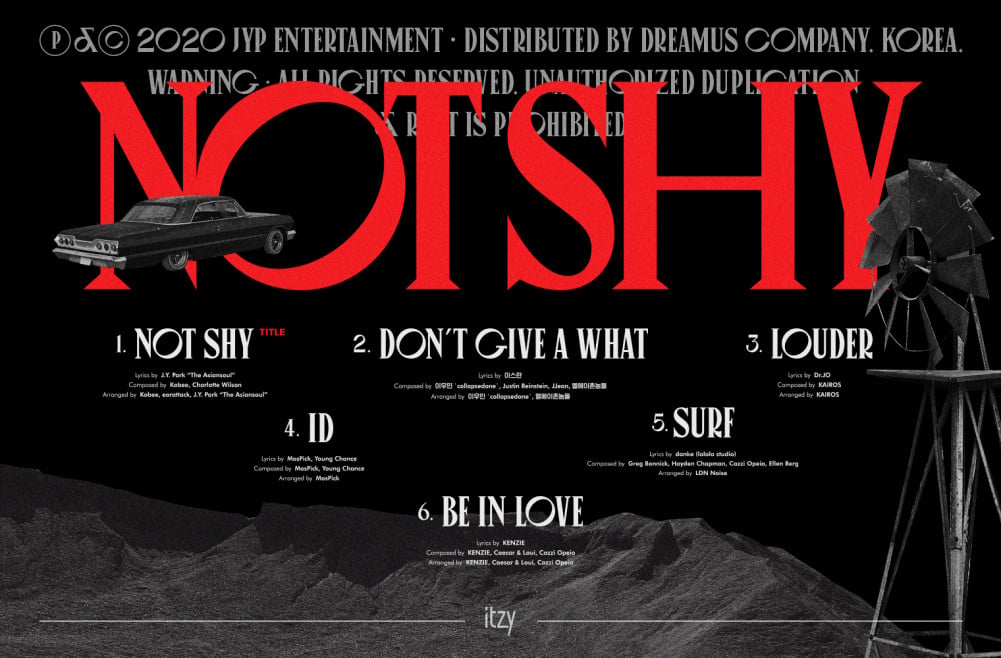 Working with JYP and Kobee, UK-based songwriter Charlotte Wilson
is listed
as a composer for the girls' title track, "Not Shy"
.
The songwriter has written for
multiple
artists, including ASTRO, Kang Daniel and The Boyz
.
As well as this, kpop producing duo LDN Noise arranged the mini-album's fifth song, "Surf". The duo has composed songs for
a number of
kpop groups, including SuperM's debut song "Jopping".
Also credited for the song are Swedish singer Cazzi Opeia and Ellen Berg. The two notable wrote Red Velvet's "Peek-a-Boo".
Cazzi Opeia also grabbed herself another credit for the group's final song, "Be In Love". Alongside her is Swedish producing duo Caesar and Loui. The two
previously
wrote ITZY's "ICY".
ITZY will return on 17th August with their third EP, "Not Shy".
Are you excited for ITZY's return?