SM Entertainment's newest girl group aespa debuted on the 17th of November with their single "Black Mamba".
"Black Mamba" is a fast-paced and insanely addictive track, featuring powerful vocals and a booming bass line.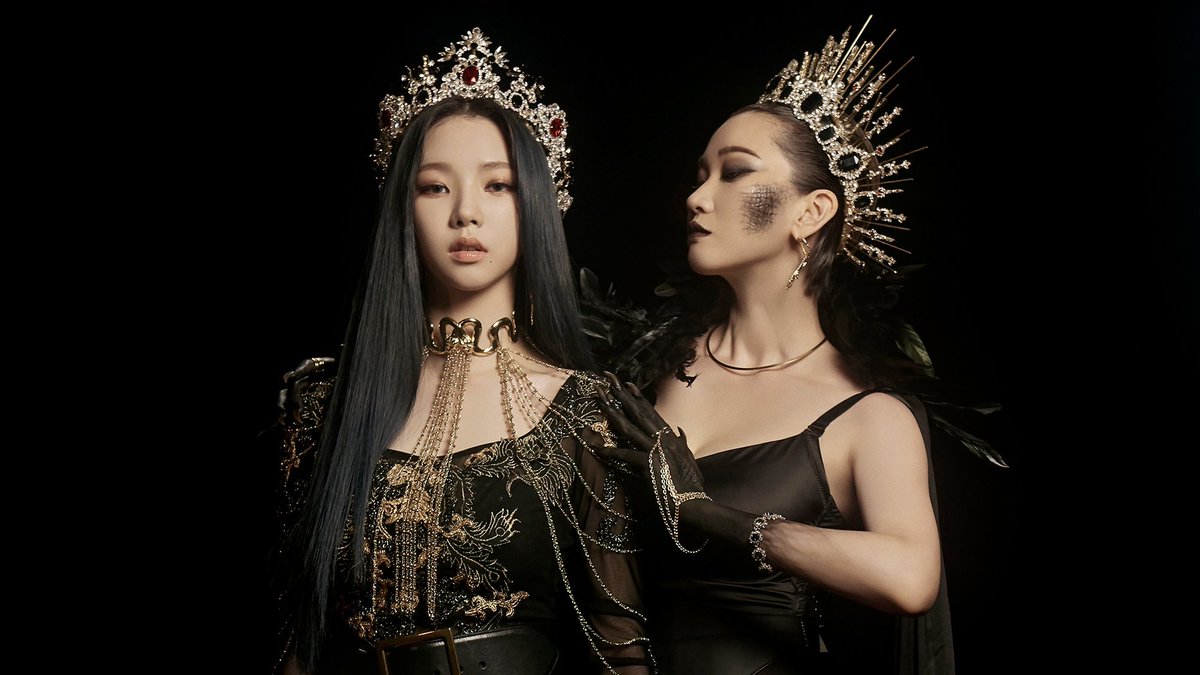 "Black Mamba"s MV is multicoloured yet fierce. A rainbow of forests, meadows and an abandoned train create a hyper-cool atmosphere. Not feeling 2020 enough? One scene features a zoom out, revealing the MV playing on Giselle's smartphone.
The neon pink might seem to jar with the name 'Black Mamba', but it's soon clear where the links are. Throughout the video, we get flashes of an immense black snake. But that's not all – the MV's killing part channels dark energy too.
Suddenly, the setting flicks to a black throne room, filling with noxious crimson smoke. In the centre, renowned model Jang Yoon Ju lurks over Karina like her shadow. The scene is over in a second, but is utterly unforgettable.
The group's name aespa is inspired by the character æ, which stands for "avatar x experience," as well as the English word "aspect."
aespa is a four member group consisting of members Karina, Giselle, Winter and NingNing. You may remember Karina from SHINee Taemin's performances of his hit single "WANT".