Hello to our UnitedKpop readers, we hope that despite the current state of circumstances that is going on right now in the world that you're all doing well.
While 2020 has been most definitely proven to be a challenging and troubling time for many of us, we wanted to spread a little holiday cheer with a Christmas giveaway! For those who are fans of BLACKPINK and may have missed out on getting their latest installment to their discography, just keep on reading below.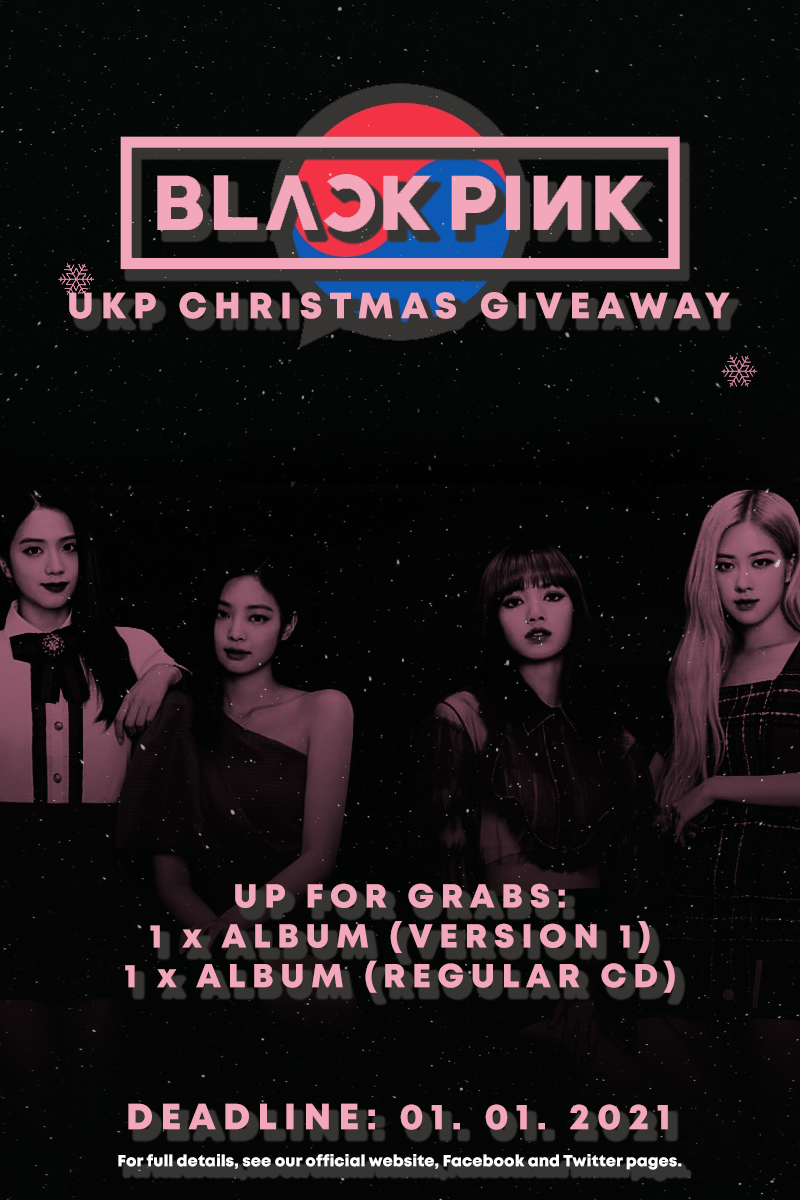 For this giveaway, we will select TWO winners to be in with the chance of getting either a BLACKPINK 'The Album' Ver.1 or a Audio CD of 'The Album'!
Rules: 
We have hidden TWO BLACKPINK logos (not including the one in the poster) in our Winter 2020 Magazine that was released this week, you will need to find them by clicking here!
Describe to us what BLACKPINK's music means to you?
Which track in 'The Album' is your favourite and why?
And lastly, please follow our official Facebook and Twitter pages! (Make sure to like and engage with our posts so we can check).
[UPDATE 29/12/2020] There may be an issue with the email system, if you have previously made an entry for this giveaway – please either submit your answers below this article or send them over to our Facebook and Twitter pages. We apologize for any inconvenience and many thanks for taking part in our giveaway!]
Please note: Make sure to send your answers to k.phillips@unitedkpop.com for your entry to be counted!
To be eligible for this giveaway, you will need to live in the UK. The deadline is set until January 1st 2021 at 12am. Good luck to everyone who will be planning on taking part and we all wish you a Happy Holidays from the UKP team to all of you and stay safe out there!