BLACKPINK's Lisa has been appointed as a juror to the French fashion awards '2020 ANDAM.'
In recent years the K-Pop sensation has taken its own direction in the fashion industry, revealed last September as the world ambassador and face of luxury fashion house, Celine. It seems then normal to announce Lisa as a jury member for the ANDAM Fashion Award 2021.
The ANDAM 2021 list of guest jurors comprises a mixture of artistic fields; photographers, educators, industry perturbators, designers, entertainers, multimedia companies, and the latter.
The winner of this coveted French fashion award will be chosen by Lisa and famous guest judges such as Chinese songwriter Chris Lee, french singer & actress Lou Doillonfashion, designers Kerby Jean-Raymond and Phoebe Philo. The ANDAM was one of the first modes to offer young fashion artists a year-long Mentorship, according to ANDAM Chairman Guillaume Houze.
The jury work will be conducted online, owing to the current pandemic COVID-19, and jurors and finalist awards will ideally be able to assemble for final deliberations in Paris, France, on 1 July. Martin Margiela, Viktor & Rolf, Christophe Lemaire, and Jeremy Scott were among the previous champions.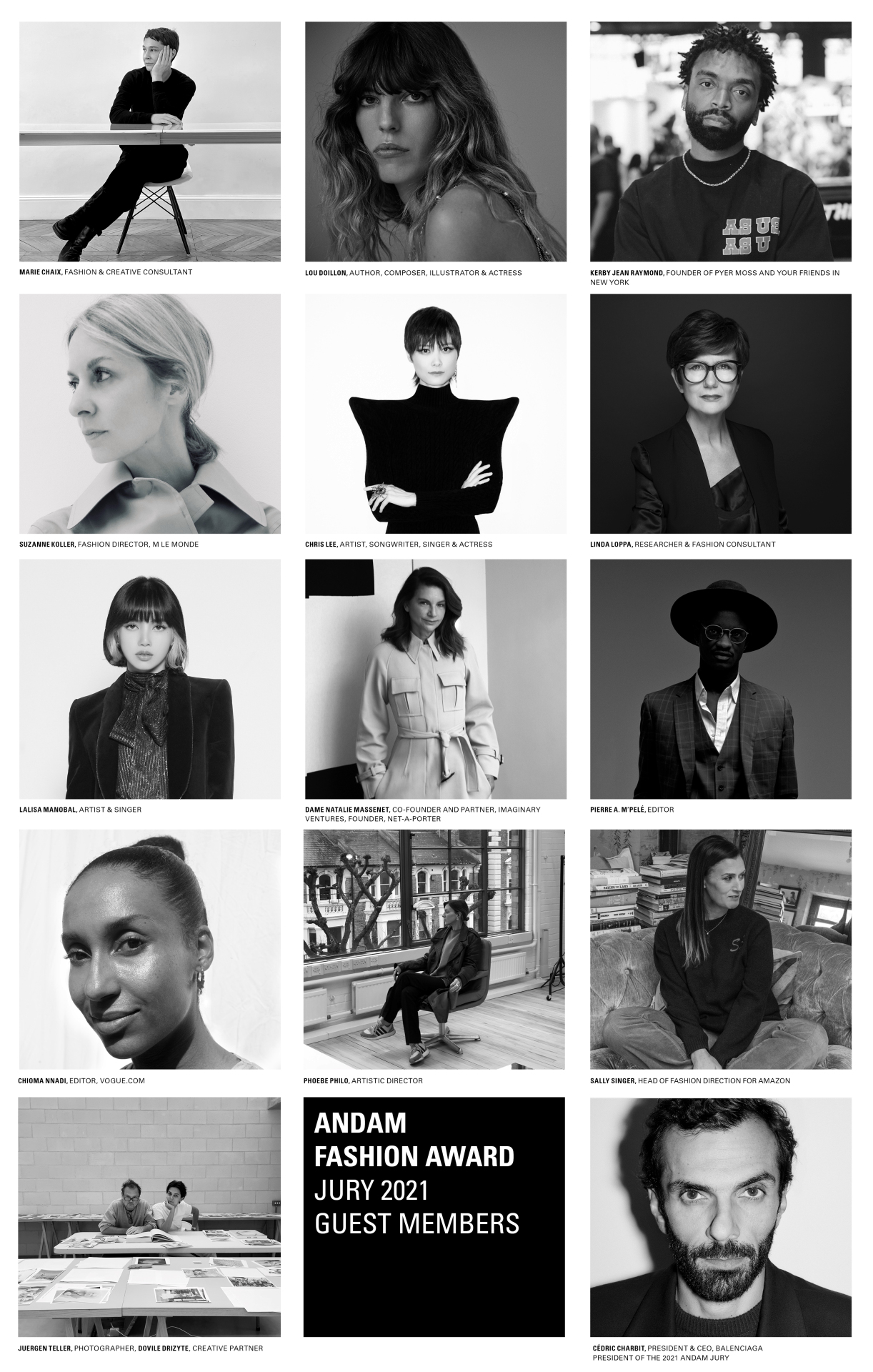 Cédric Charbit, CEO of Balenciaga and chairman of the ANDAM jury this year, spoke in the selection of the awards committee that "The jury is coming from different horizons, and represent the different facets and faces of creativity today."
"The jury members are inspiring for all of us, because of their accomplishments, of course, but also because in one way or another each one has marked or changed his or her time and potentially the generations to come," he added.
A generous amount of grant money and exclusive Charbit mentorship will be granted to the winner of the 32rd edition of the yearly design competition.
Charbit will serve as a mentor of the 2021 winner for a year as jury president "to help them scale their creative processes, strengthen their business and try to build international capacities," Houzé said. "So this level of commitment from a prominent figure in the luxury industry really helps."
Charbit stated that creativity continues to remain essential criteria and that candidates are valued for sustainability, commercial enterprise, diversity, inclusiveness, and progressivism, and for being a change agent, a 'progressive leader.'
Until April 27, applicants are invited to apply online. At the end of May, finalists will be disclosed. The Grand Award contestants may be of any nationality but must own or establish a French company in the same year as the bursary is received.