BTS and BLACKPINK are the only two artists from Korea who have been nominated for the 2021 Nickelodeon Kids' Choice Awards!
The nominations for the ceremony this year were announced on 2 February. In addition to Black Eyed Peas, Jonas Brothers, Maroon 5, and OneRepublic, BTS and BLACKPINK are all nominated for the Favourite Music Group award. The same award was given to BTS last year for 2020.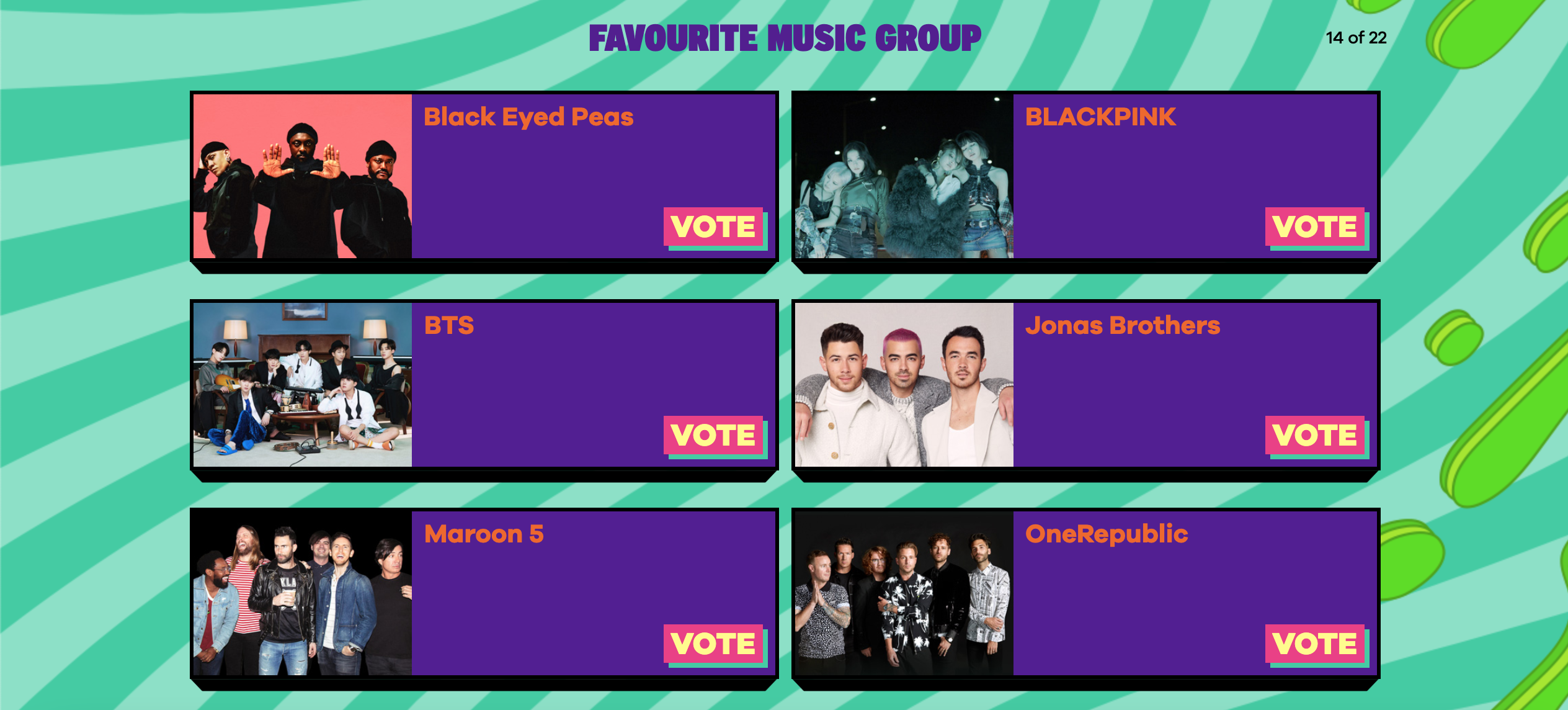 BTS has also been nominated for its award-winning single "Dynamite" for the Favourite Song category, with "Blinding Lights" by The Weeknd, "Cardigan" by Taylor Swift, "Toosie Slide" by Drake, "Wonder" by Shawn Mendes, and "Yummy" by Justin Bieber.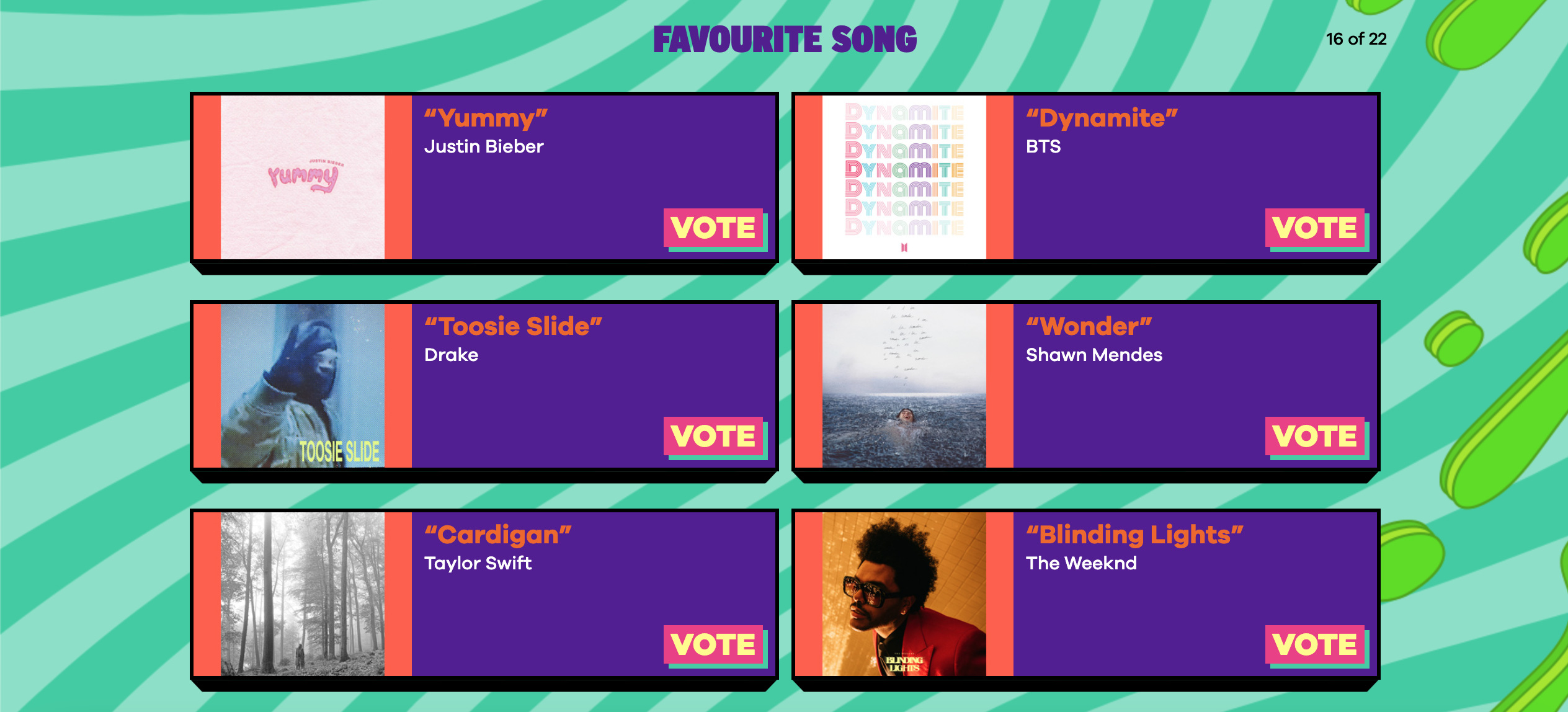 In the category of Favourite Music Collaboration, BLACKPINK and Selena Gomez's "Ice Cream" has been given a nomination after their success with the collab. Fellow contenders include Marshmello and Halsey's "Be Kind," Justin Bieber's and Chance the Rapper's "Holy," Justin Bieber's and Benny Blanco's "Lonely," Lady Gaga's and Ariana Grande's "Rain on Me," and Justin Bieber's "Stuck with U" featuring Ariana Grande.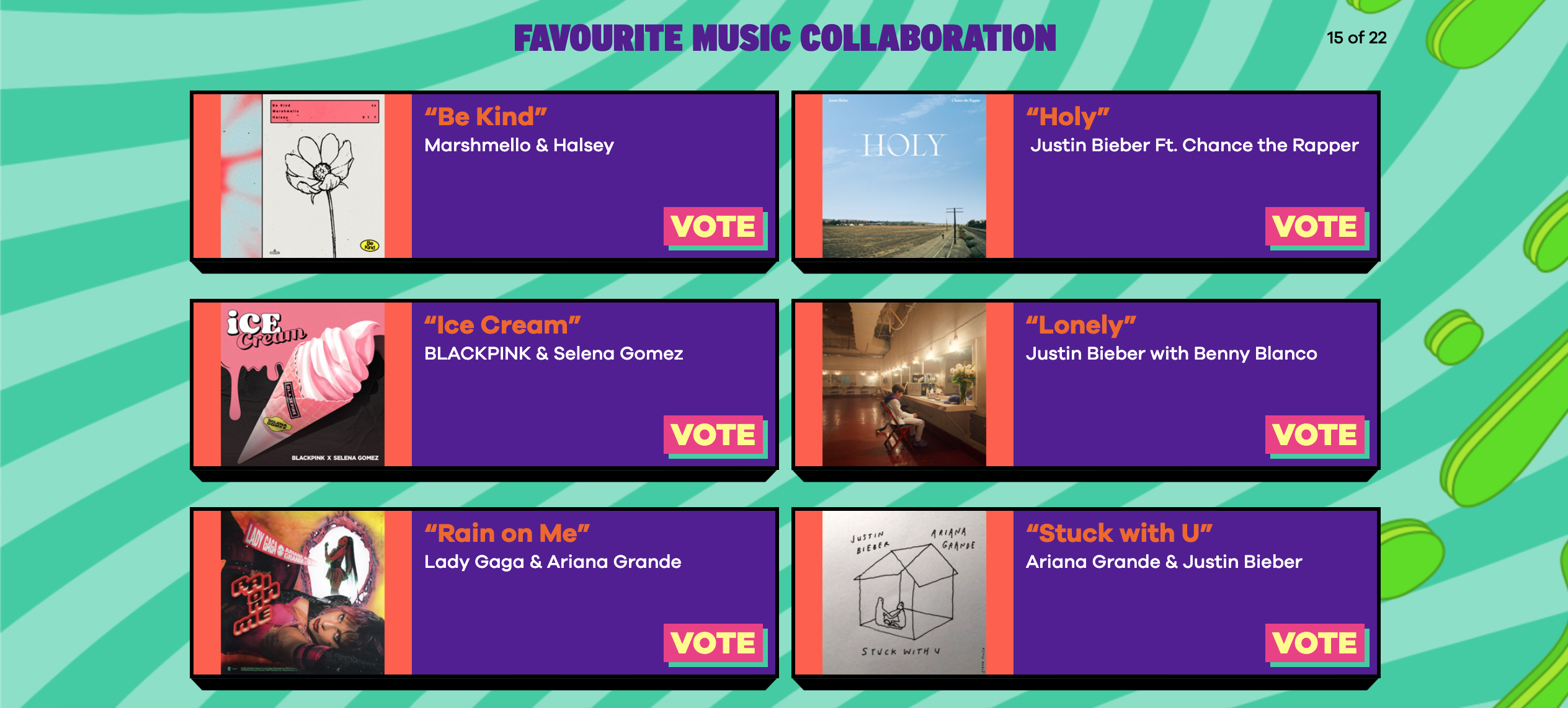 BTS is nominated for the Favourite Global Music Star for Asia. Savannah Clarke (Australia), David Guetta (Europe), Master KG (Africa), Taylor Swift (North America), and Sebastián Yatra (Latin America) are also candidates for the award. BTS has also won previously at the 2018 Kids' Choice Awards and took home the Favourite Global Music Star trophy.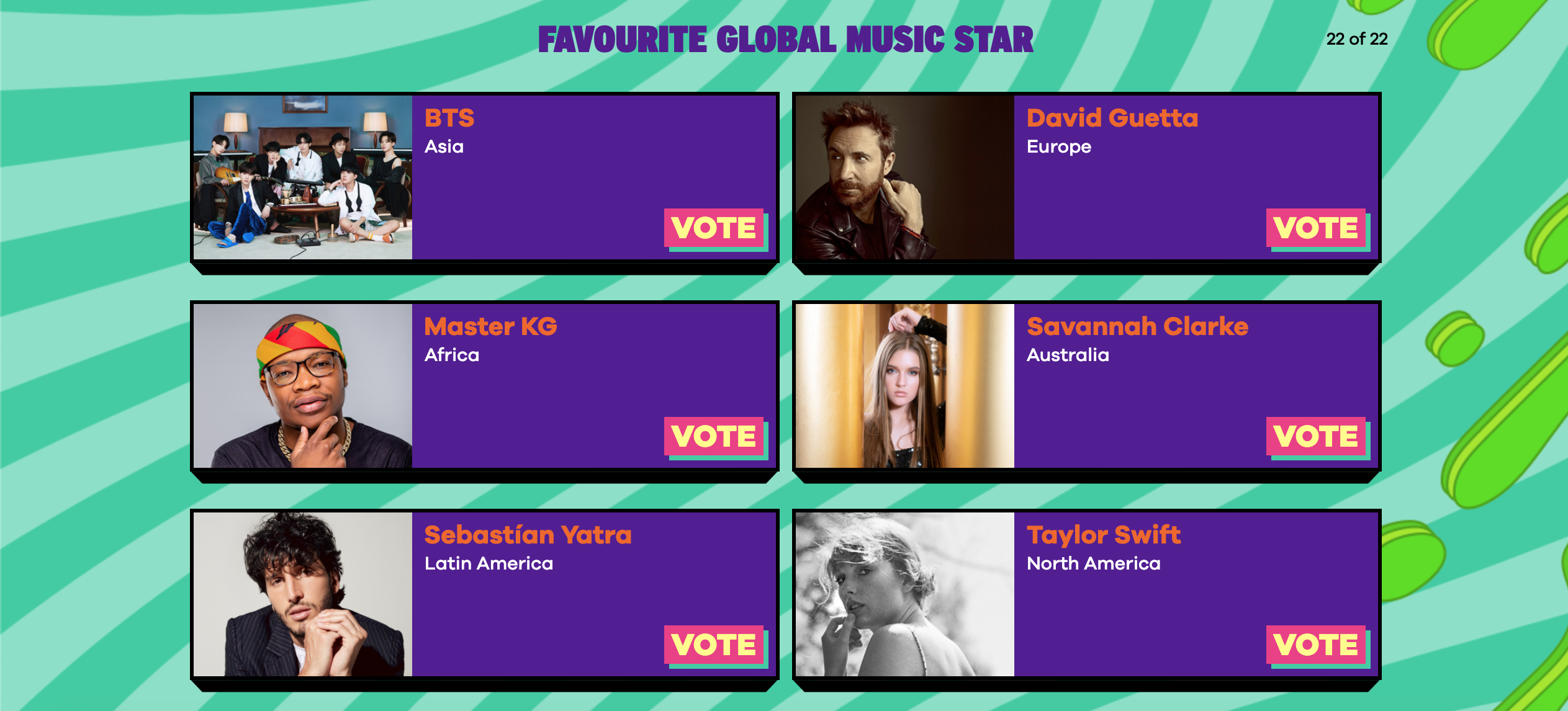 The 2021 Nickelodeon Kids' Choice Awards are scheduled to be held on March 15 at 6 PM in the United Kingdom on Nickelodeon, TeenNick, Nicktoons, and the Nick Jr. channels. Voting for the awards is now open on Kids Choice Awards UK website and Twitter, as well as the Screens Up and Nick Play apps.