Is MONSTA X's Shownu the next brand ambassador for KitKat Korea?
In a series of social media posts, Shownu revealed the "super big" present he received from the Korean branch of KitKat. An Instagram video shows the MONSTA X leader unveiling his present, revealing several KitKats, including the brand's Valentine set. The rest of the video shows Shownu trying the chocolate and even attempting to dive into the box!
Click below to see the video!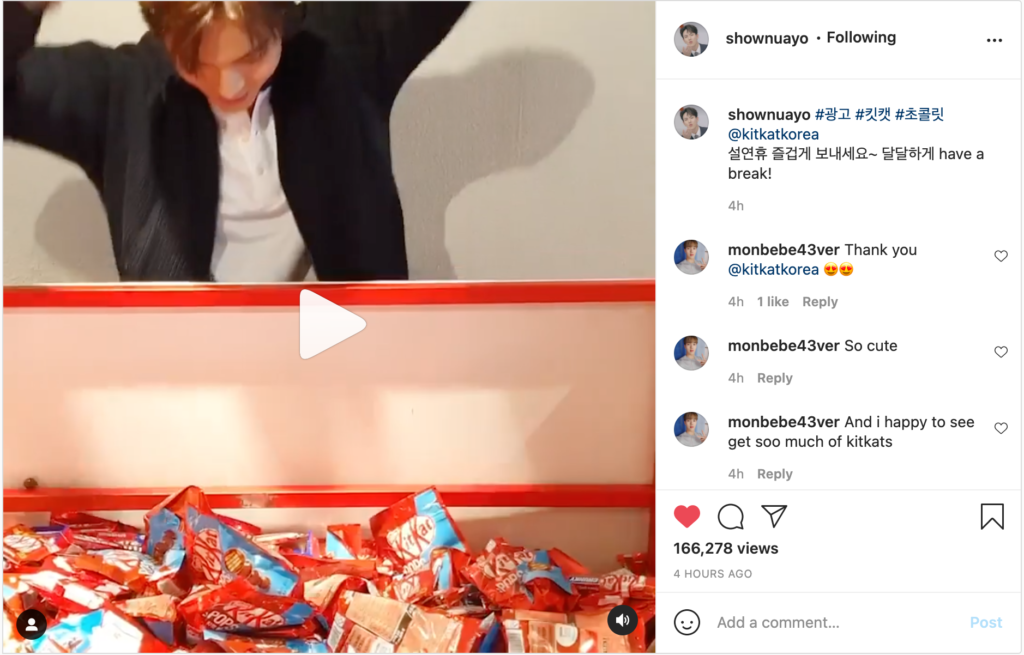 As well as this, KitKat Korea posted a photo on their own account to acknowledge the collaboration.
As it turns out, KitKat Korea had sent Shownu the gift at the beginning of the month. An earlier post on Twitter gives us a closer look at some of the other gifts sent by the brand, including a heart message that reads: "Only for Shownu. Thank you for giving love to KitKat! Kitkat will always cheer for Shownu! Shownu's sweet fan, KitKat".
https://twitter.com/OfficialMonstaX/status/1357311859427184640
KitKat Korea's collaboration with Shownu comes after Monbebe campaigned for the brand to choose him as their next ambassador. Once Monbebe rushed to follow KitKat Korea in January 2021, the brand confirmed their hopes of getting the MONSTA X leader to become their ambassador.
KitKat Korea is the country's branch of the chocolate-covered wafer confection. Although produced internationally by the Swedish corporation Nestlé, the chocolate was originally by Rowntrees in the UK.
Would you like to see Shownu as KitKat Korea's next brand ambassador?