Yoo Kyung, also known as Kik5o is an up-and-coming R&B artist. A rich style and distinctive voice brings a fresh, smooth style to an already blooming genre. With visuals as eye catching as her music, Kik5o boasts a unique aesthetic and style, capturing the genre perfectly. 
Debuting in October 2020, with the single 'IN THE DARK', Kik5o made a strong impression on fans with both her style and voice. The song is impactful with heavy bass, and silky vocals, garnering attention for its relatable lyrics. A mix of Korean and English lyrics mean Kik5o's music reaches adoring fans from all around the wrold, sharing her passion for music. 
More recently, Kik5o has released a new single album '54 reasons'.  If you're a fan of R&B, Kik5o is the perfect addition to any playlist.
What inspires your music and style? What is your inspiration? 
My musical inspiration comes from many artists in the world, as well as from various genres such as music art, movies, and novels. Inspiration can come from anywhere.  
What do you want to convey with your music, what is your message?  
What I want to convey through music is delicate and abstract feelings that I have experienced as a human being. I wanted to remind you of a feeling that someone might have forgotten. And the message I want to convey is 'love' and 'forgiveness'. I hope that the love will spread very far, starting with loving yourself. 
Where do you want your music to take you? What is your dream?  
I think music will take me to the hearts of so many people in the world. I think the feelings that you feel after listening to my music will be the same feelings as mine. Then I'll be connected to the people who listen to my songs. My dream is to be remembered as hope in the hearts of many people connected to me.  
Do you have a message for your UK listeners?  
Hello to everyone who got to know me in the UK! Thanks to your support, I'm filling every day with love. I will come back with interesting music and messages. Thank you! I love you.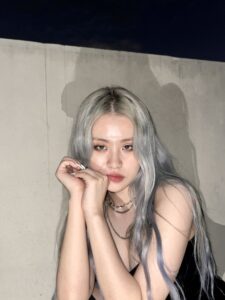 You can check out Kik5o's newest single '54 reasons' here: