On October 18th, Eric Nam announced he will once again be travelling the world with his new and upcoming tour: There And Back Again. Tickets will be going on sale on Friday, October 22nd. Check out the official tweet below.
I can't wait to see you all and put on an unforgettable tour with my band & dancers. Tickets go ON SALE this Friday at 10AM your city's local time at https://t.co/RpNggV2ytf (don't worry, more cities to come). LMK WHICH SONGS YOU NEED TO HEAR.
⠀#thereandbackagaintour pic.twitter.com/fSUKuZ08U7

— Eric Nam (에릭남) (@ericnamofficial) October 18, 2021
As well as North America, the singer will also be making his way to Europe – with dates for cities such as Stockholm, Munish, London and even Glasgow to be included.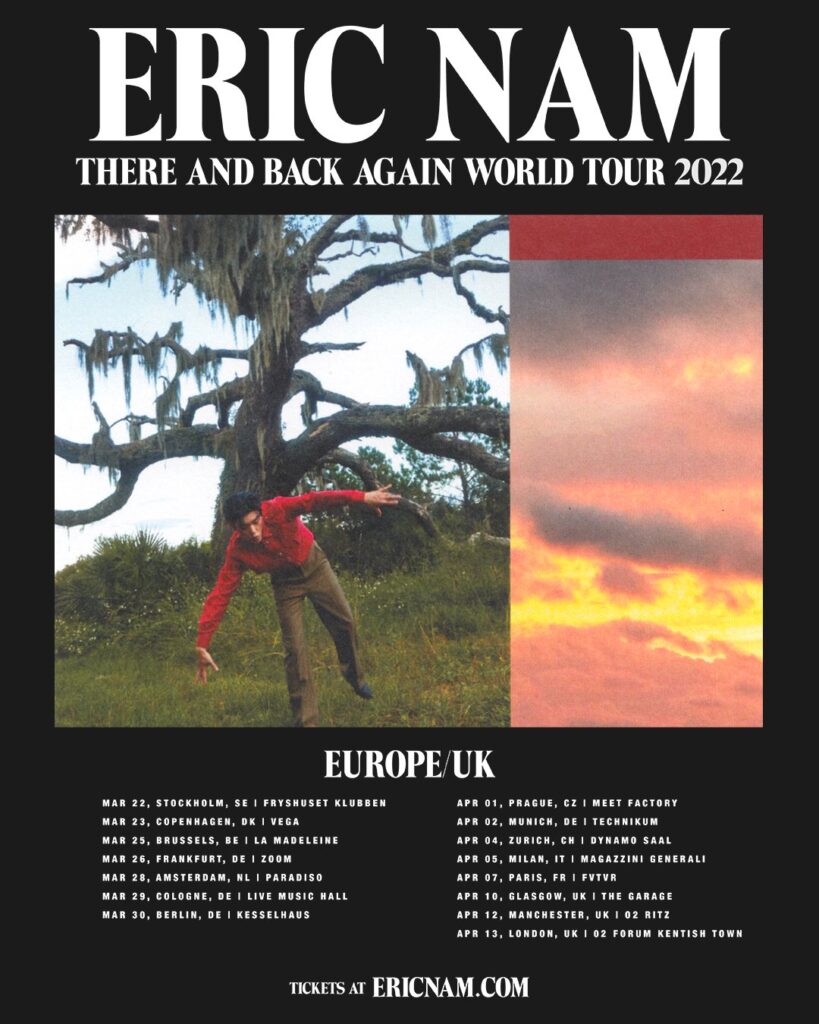 The soloist recently unveiled a music video for his new single I Don't Know You Anymore. This is in anticipation for the release of his unamed album. It also makes it the singer's first release as an independent artist. Check out the music video for I Don't Know You Anymore below!
We look forward to the exciting performances Eric Nam will bring to the stage in 2022!