Announced on October 3 on the My Music Taste Twitter page. The 7 member girl group will be heading to Europe as part of their 'Apocalypse: Follow us.'
The cities in the tour are set to include: Berlin, Tilburg, Warsaw, London and Paris.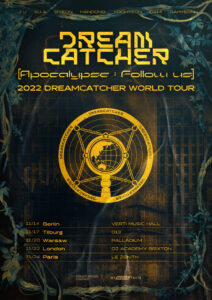 The concert is to be held at the O2 Academy Brixton and will be held on November 22. With tickets currently on sale as of October 6 at 4 pm with tickets available here.
Keep up to date with the latest Dreamcatcher updates via the My Music Taste Twitter here. Or check out all the information already posted here. 
Check out Dreamcatcher's latest hit 'Maison' here: