Hosted by FrontRow Global Limited in partnership with JARMY Entertainment. It has been announced that Korean Rock idol group W24 will be hosting concerts in London, Manchester and Birmingham this Fall.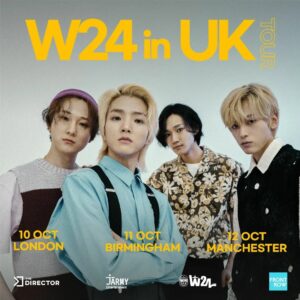 The Rock Idol band consists of 5 members, Leader and Guitarist Kim Yun-soo, drummer Kim Jong-Gil, vocalist Cheong Ho-won and keyboardist Park Aaron. They were the first K-pop group to appear at the Teletón charity event in Chile. They would also be nominated, and win the 2018 Focus Award from the Asia Artist Awards. They've gained a huge following in the UK since their debut, recently releasing a new album titled 'White Album' in April 2022.
The tour is also in collaboration with FrontRow Global Limited's The Director App. Launched in May 2022, was created to be the first Korean-class style app to bring K-Content to global audiences. Featuring over 200+ classes designed to help users build careers in South Korea. The Director App can be downloaded here.
The W24 tour will begin in London on October 10th, before moving to Birmingham on October 11th and concluding in Manchester on October 12th. W24 has long held concerts around the UK, with anticipation that their upcoming tour will be an exciting experience for both the band members and their fans.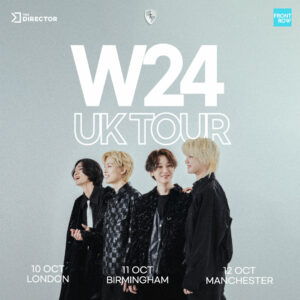 Tickets are available to purchase here.