Just months after performing at the UK's first ever hip-hop festival MIK Day 2 Hip-hop day, it came as a surprise when it was announced that Epik High would be touring Europe and North America as part of their 'All time high tour' kicking off at The O2 Ritz Manchester in February 2023. I was lucky enough to get tickets to see the trio at The O2 Ritz, with this being my first time seeing them since MIK Day 2.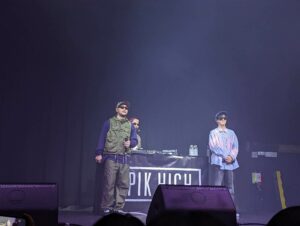 Arriving in Manchester, the tour marked not only the trio's first time in the city but the first ever time that they would be performing their newest album 'Strawberry' released at the start of February. And Epik High would perform this straight away, entering the stage to one of the album's main songs and collaborations with GOT7 member Jackson Wang 'On my way' before following up with fan favourite 'Fly.' Getting the crowd hyped and bringing high energy early, Epik High did a perfect job at getting the crowd invested early on with this energy continued throughout the concert.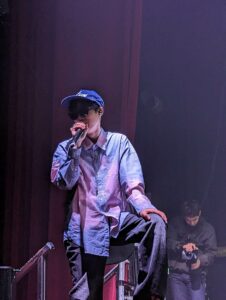 Following this, we got introductions, as the group would go all out with jokes and titles for each member letting their personalities shine and treating fans to a deeper insight into each member. They would also thank fans for coming to their first tour, jokingly saying to expect mistakes because of the new songs and set lists. Following this up with more iconic songs performing, Burj Khalifa and No Thanxx.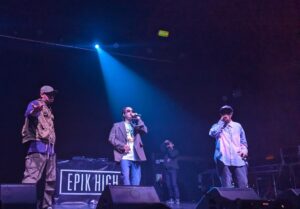 Fans would then be treated to collaboration songs, as Epik High performed 'All Day,' created by both Tablo and BTS's Kim Namjoon. Before throwing back the years and changing the mood with 'Eyes, Nose. Lips.' This section would be most memorable for Tablo, hinting at a full album between him and the BTS leader.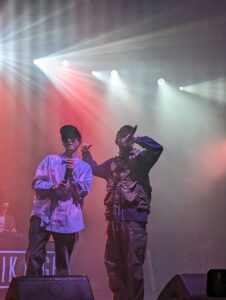 Epik High would continue their speeches as they would once again introduce themselves. Saying that they wanted to introduce themselves again incase anyone forgot who they were (I know impossible, right?) This would lead to a fake ending where it was announced that there would be no encore and that the concert would be ending. Exiting the stage before coming back out to an encore, where they would end the night on a high-performing 'Love Love Love,' 'Born Hater' and finally ending the night on 'Don't hate me.'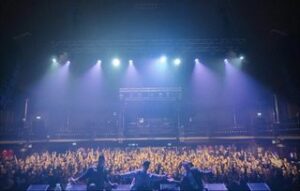 Overall, Epik High was incredible and a fantastic act to see. With 20 years in the industry, the trio have a stage presence matched like few others. Their comedy and experience make the show feel more than just a concert. And with a great discography, there is something there for all Epik High fans old and new.
https://www.instagram.com/p/CoXiM1NMBws/
Are you planning to see Epik High as part of their All Time high tour?