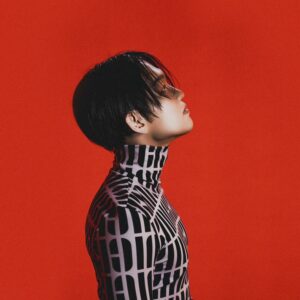 After the release of his first full album 'oceanfromtheblue' dropped on February 2. It has been a great start to the year for Indie artist oceanfromtheblue. The 12-track album comes as his second release of the year after collaborating with Japanese R&B artist Sincere at the end of January. His new album features collaborations alongside former CLC member Jang Yeeun and fellow multi-talented musician Sunwoojunga.
But who is oceanfromtheblue? In this article, we will be giving you all the information you need to know about the multi-genre indie star, giving him the much-needed Spotlight he deserves.
Debuting in 2018 through EP 'Luv-fi,' he burst onto the scene collaborating with the likes of Korean-Canadian rapper Slchld both on the single 'If we' and then both alongside Gilla with 'When I leave.' Before ending the year with the second EP 'Bleach.'
This would be followed by his third EP in 2019, titled 'Lovelikeboyzandgirls.' Another album filled with collaborations and produced tracks. The year would see oceanfromtheblue discover his unique RnB style across various singles, even covering the likes of Daniel Caesar and Pink sweat$. As well as seeing newfound success through the release of the album 'Aeries?' An album where once again each song featured Slchld.
Since entering the 2020s, oceanfromtheblue has gone from stride to stride. Often reflecting upon his own experiences, creating music about the difficulties faced throughout life and inspiring others. These messages have brought great success topping the R&B/Soul album chart on Apple Music Korea in 2021 for EP 'Messages.' 
He would see International success in 2022, touring alongside artists Woogie and GSoul as part of their European tour. Performing in London, Manchester, Amsterdam and Paris. He also appeared on the shows Space Gonggam and Avatar singer. As well as performing at festivals Incheon Pentaport Rock Festival and MU:CON late last year.
Whether it's collaborating or performing oceanfromtheblue is only getting better, performing on bigger stages and collaborating with bigger artists. This indie artist is definitely one to watch out for.