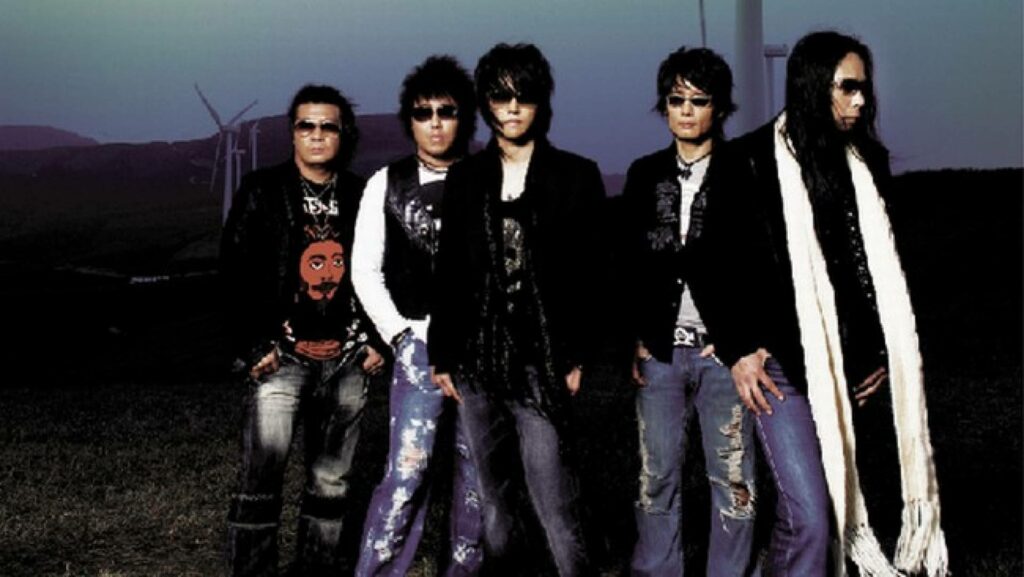 Before K-pop and the introduction of Seo Taiji and boys, Korean music was very different. Trot music was widely considered the nation's most well-known genre due to its introduction from Western society. Rock ruled as one of the Nation's favourite genres. 
This was the case throughout the '80s. Where even before he became one of Korea's first-ever mainstream pop star celebrities, Seo Taiji would be a part of the infamous Sinawe, a band which would go on to reshape and include some of K-rocks most legendary figures.
Alongside them stood two other bands Baekdoosan and Boohwal, as the bands would form the first-ever Big 3, named due to their talented guitarists. Nowadays known for referencing K-pop's biggest companies. These three bands would become synonymous with Korean youths of the mid-80s and '90s. Bringing a new era of Korean music and inspiring a genre still going strong today.
One of the members of the Big 3, Boohwal would not only be one of the first bands out of the three to debut but one of the most sustainable. Still actively performing today, they're one of Korea's longest-performing acts now in their fourth decade. Actively known among all age ranges performing at Korea's top rock festivals.
The End and Born Again:
Originally started in 1985 under the name 'The End' formed by leader Kim Tae-won. The leader would start the group with vocalist Kim Jong-Seo, a legendary rock musician known for his roles as part of fellow rock bands Shinawe, Charisma and Little Sky. 
Originally singing covers of Western rock songs such as 'Stairway to Heaven.' The band quickly established their heavy rock sound early on, fitting the then-popular music that had encaptured Korea. The sound would follow the trio as they looked to evolve and rebrand into what we know today, Boohwal.
This came with a change of members as Kim Jong-Seo would leave to join the first forming of Sinawe. As he would be replaced by Lee Seung-Chul, who would bring a new musical style to the band becoming arguably one of Boohwal's most popular members. As his vocals gather national attention with 'Heeya' becoming one of Korea's hit songs. The vocalist breathed new life into the group and would stay a key part throughout the late 80s when after releasing two well-received albums, chose to continue his solo journey. Embarking on what we know now as a long-successful solo career.
Change and tragedy:
After taking a break to pursue side projects and openly admitting to falling on hard times it would take a while for leader Kim Tae-won and Boohwal to find their new lead singer for their third album. They found this however through the form of a talented upcoming vocalist Kim Jae-gi. However, after shortly joining Boohwal tragedy struck, as whilst preparing for their third album and his first as part of the band Kim Jae-gi would sadly pass away in a car accident. The album changed with brother Kim Jae-hee taking over his place due to his similarity to Kim Jae-gi's voice. The album would see great success, featuring two songs recorded just before Kim Jae-gi's passing with the title song 'The more I love' only having the chorus recorded. 
Kim Jae-gi would stay with the band following this until their fourth album, where he would be replaced by Park Wan-Kyu who after a short successful stint as the band's lead vocalist chose to leave the band after recording their fifth album 'Discovery of fire' to pursue his solo career before joining back in 2019 as the main vocalist after 22 years to bring back the formation we know and love today.
What is their impact on Korean Rock and music in general?
Being one of the pioneers of a new era of music. Boohwal would start their careers as influences for Korea's up-and-coming rock industry. However, as the band developed, creating its unique style of soft rock. Boohwal provided an alternative to the heavy rock style of Sinawe and Baekdoosan, developing a style similar to that of K-bands and many K-rock groups of today.
Longevity:
Now entering their 37th year, there are few groups in the industry still as active as Boohwal. And still performing on worldwide stages, such as the Incheon Pentaport Rock Festival in 2020 and most recently abroad in Switzerland as part of the Resurrection In Seoul Christmas Concert 2022 on Christmas Eve, alongside their performances on TV throughout the years has ensured that the band have remained known throughout the years. 
Careers outside of Boohwal:
Overall, members have seen great success outside of Boohwal Lee Seung-Chul would return in 2002 as the main vocalist. And drummer Chae Je-min has seen himself join Boohwal twice. Both in 1999 and 2002, before cementing himself as the band's full-time drummer still active to this day.
Each member has influenced Korean music outside of Boohwal. Leader Kim Tae-won has taught music at various Korean universities and established his guitar factory, Paul Deppetto Guitars. Drummer Chae Je-min saw success in teaching not only at the university and school level but also as the founder of the Boohwal academy in 2010. 
UnitedKpop's Boohwal top picks, to make you feel 'Born Again':
1 – Lonely Night 
2 – Never ending story 
3 – The more i love 
4 – Flower
5 – Heeya