Girl group Dreamcatcher (formerly known as Minx) released a very spooky MV for the track 'Chase Me' last month. It takes inspiration from horror films and utilizes many tropes from the genre. Let's take a more in depth look for this edition of MV Breakdown!
The MV features actor Jo Dong Hyuk (known for dramas like 2007's 'Likeable or Not' and 2011's 'Brain') as a man searching for answers in an abandoned hotel. The members of Dreamcatcher are shown as ethereal figures, or perhaps hallucinations, haunting the man at every turn.

The most obvious influence shown in this MV is Stanley Kubrick's iconic horror film (and adaptation of the Stephen King novel) 'The Shining' (1980). The empty hotel setting, the hallucinations of girls at the end of corridors and the chopping down of a door with an axe are all well-known scenes from this seminal film.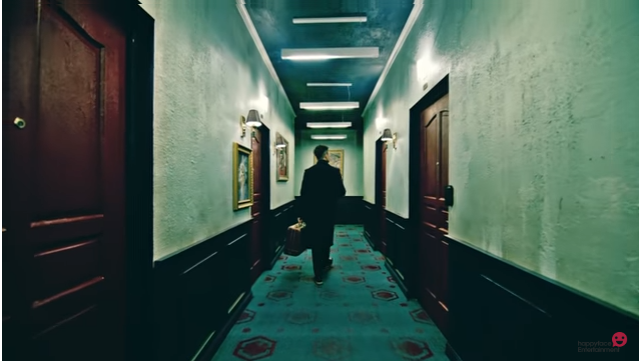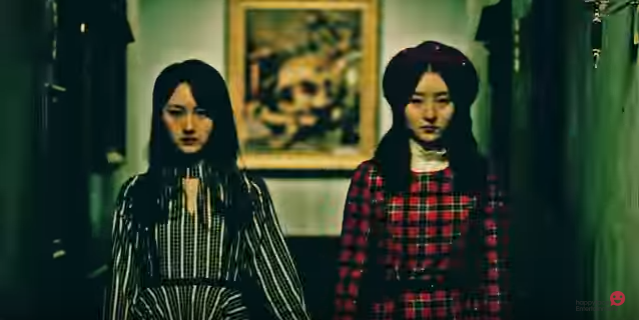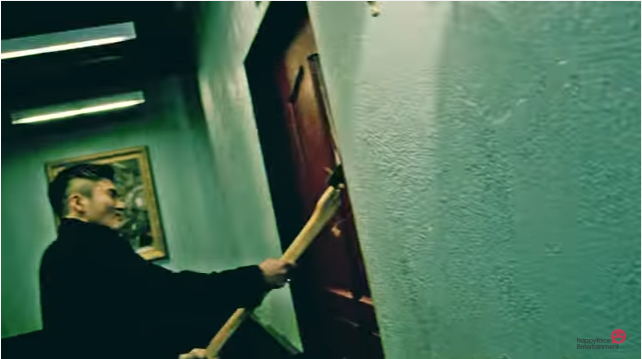 A link can also be made between this MV and the horror film franchise 'Paranormal Activity' (2007-2015) with Dong Hyuk attempting to catch the spirits on camera and combing through CCTV footage in order to prove the validity of his visions to himself. This mode of verification is also used in many films that deal with the supernatural, notably in the 'Paranomal Activity' series.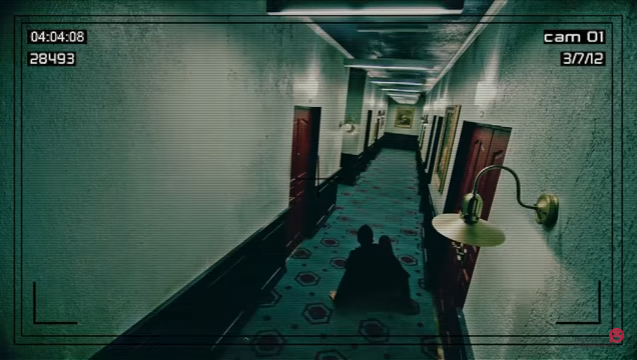 The actor is also shown experiencing harrowing hallucinations while looking into a mirror, (where his eyes are missing) before being startled awake and realising it was a dream. Of course, strange and horrific activity surrounding mirrors is also a significant trope in horror. Have you ever been told to never repeat 'Bloody Mary' three times into a mirror for fear of a malevolent apparition behind you? This folklore has many variations throughout different cultures, illustrating the creepy feel surrounding mirrors.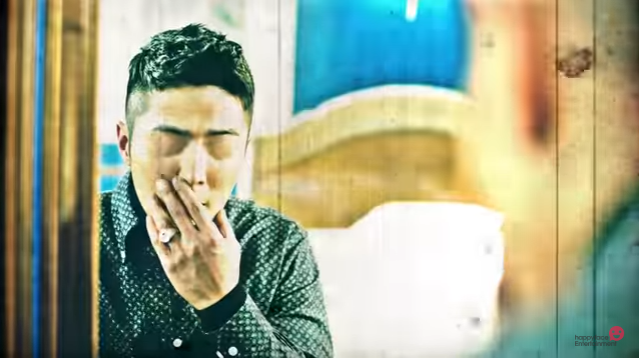 The members are shown sitting in a semi-circle with candles, showing a striking likeness to séances which call upon spirits of the undead and wish to make a connection. One of the members is also lying on the floor in front of them, which could bring about the idea of human sacrifice.
These are only a few parts of this very interesting MV, so if you have yet to see it, be sure to give it a watch (especially if you are a fan of horror!). It manages to steer clear of blood and gore, and yet still communicate an unsettling vibe.
Code: