The Psy craze has been picked up again by UK papers. Anyone want to learn his Gentleman routine?
Today's copy of The Sun newspaper has provided a step by step guide on how to groove like the man himself, together with photos (courtesy of The Sun's Columnist Lee Price) to show you how the Gentleman moves should be done.
Have fun practicing for your next party/club night.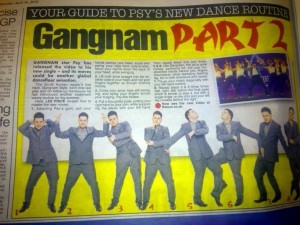 Credit for article scan goes to Caroline Stacey