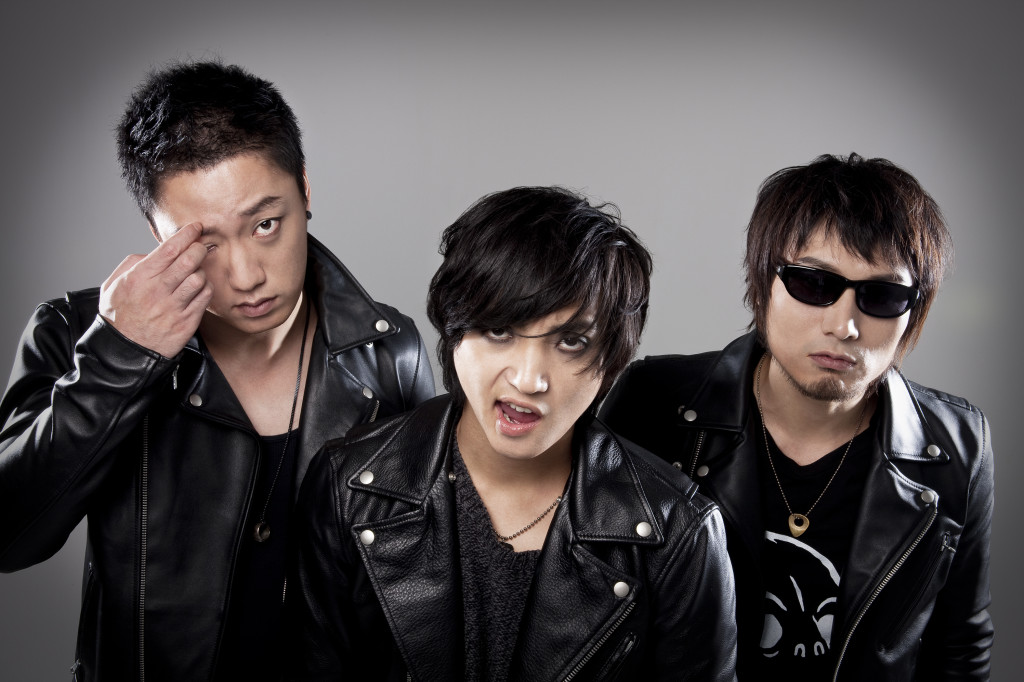 In advance of the 'Korea Rocks' tour coming up next week, we had the opportunity to ask the groups a few questions. So here's our interview with the 3-piece psychedelic rock group 'Galaxy Express'.
Galaxy Express are an award-winning group, formed back in 2006 and as their name suggests, they are definitely out of this world. Ambitiously debuting with a double album in 2008, the rockers won the hearts of many with their unique and infectious sound. If a double album debut wasn't ambitious enough for you, on April 1st 2010 the group announced they would entirely write, recorde and then release their next album in the next 30 days. The project – dubbed 'Wild 30' – was no April Fools as 30 days later, as promised, they emerged with their new appropriately named album, 'Wild Days'. The whole process was tweeted and blogged, with many fans eagerly giving the group ideas and suggestions.
The trio have won numerous awards, their debut double album received "Best Rock Album" at the 2009 Korean Music Awards and their album "Wild Days" bagged them the "Musician of the Year" award in the 2011 Korean Music Awards. They've also performed around the globe with concerts in the likes of Hong Kong and Canada and several US tours.
"With their amped energy and stage exhibitionism, they're the best live act to come out of Korea since…well, maybe ever." claims MTV Iggy, and we have to agree, Galaxy Express are phenomenal and those attending any of the tour stops are sure in for a treat. But enough from us, let's hear from Galaxy Express!
—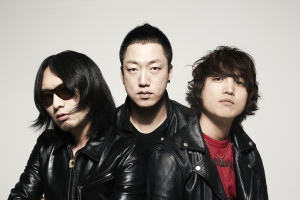 For those that haven't heard of you, please introduce yourselves. How would you describe your music to new people in five words?
Jonghyun: We're Galaxy Express from Seoul, Korea. There are three members in our band. I play guitar, Juhyun plays bass, and Heekwon plays drums. Our music is wild and noisy psychedelic rock.
Who do you see as your musical influences?
Juhyun: We all like bands like The Rolling Stones, Led Zeppelin, The Doors, The Ramones, Metallica, Rancid, Shin Joonghyun, Sanullim, Crying Nut, and lots of other rock and punk bands.
What got you started as a group? How did you form?
Jonghyun: We formed in 2006. Juhyun and I used to play in different punk bands. Juhyun's old band was breaking up because some of the members had to do their mandatory military service. He saw me play a show one night where I covered a bunch of Ramones songs and old Korean rock songs. He thought it was cool and asked me if I wanted to make a new band together.
What kinds of hardships have you faced together as a group, what kept you strong?
Jonghyun: Sometimes, we have some small problems, but I think that's something that all bands face. It's natural to encounter minor difficulties when different people with different tendencies and different viewpoints work together. The only we need is conversation. We can overcome any problems by talking about them.
Juhyun: I agree with Jonghyun about continuous communication being important. We all enjoy making music together, so that's made everything else a lot easier.
In your opinions, what era was the best for rock music in Korea? (What years were the best?)
Jonghyun: I personally think the late 1990s were the best. There was a lot of exciting things happening in Seoul and the indie scene was just taking off. I saw Crying Nut play on TV and then went to see them perform in Seoul. Their energy and passion was a big inspiration to me.
Juhyun: I think right now is the best. The bands and fans in the Korea's indie scene seem so full of energy right now, and there's a growing sense of excitement that I've never seen before.
Outside of rock music, what music do you all listen to?
Jonghyun: I've been listening to Ravi Shankar's "The Master" a lot recently. It's good for mediation and makes me feel really relaxed.
Juhyun: I often listen to old pop songs or film scores.
What are your thoughts on idols, such as 2AM's Jinwoon, performing rock songs? Do you feel they do the genre justice?
Heekwon: All artists can do whatever they want. If someone wants to perform rock songs, then they should do it. It's not my place to judge what they are doing.
Juhyun: If listeners are enjoying hearing the music and the performer is enjoying playing the music, then there's no problem at all. I think enjoyment is the most important thing about music.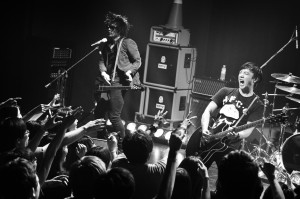 As a group, what are your main aims for 2013 and the future in general? Do you have any goals?
Jonghyun: Our goals and aims are always the same – to keep trying to make music that we enjoy together. This year we're doing a lot of overseas touring, which is great. We did a month-long US tour from March 7 to April 6. We've got the UK tour as part of Korea Rocks coming up next week. We'll be doing some shows in Japan this summer. And there's a chance we may play in Russia this year too. It's been an exciting 2013 so far for Galaxy Express!
How does it feel to have this opportunity to perform in the UK? And how was your recent American tour?
Jonghyun: We're excited about playing in the UK. It's always awesome to be able to share our music with new people in new places.
Juhyun: Our US tour was good, but a lot of work. We played 26 concerts in the span of one month. There was a lot long car rides, but we met so many great people and got great reactions from all the crowds we played for.
What have you heard about the UK? What do you think it will be like?
Heekwon: We know that the UK has a lot of great bands, and a lot of great football players, and a lot of great beer. We're looking forward to this tour a lot. It's going to be fun to explore the UK together with the other Korean bands on the Korea Rocks tour.
Is there anything you specifically want to do in the UK? Such as visit certain places or eat particular foods?
Heekwon: I want watch a football game.
Jonghyun: I want to ride on a double-decker bus.
Juhyun: I want to ride on the London Eye.
—
Check out Galaxy Express:
Facebook / Twitter / Soundcloud
Click for more Info on the tour and check out the tour dates below.
April 24: Tunbridge Wells, England @ Tunbridge Wells Forum
April 26: Wrexham, Wales @ The Bank (Focus Wales)
April 27: Wrexham, Wales @ Yales Café Bar (Focus Wales)
April 28: London, England @ Barfly
May 1: Manchester, England @ Night & Day Café
May 3: Liverpool, England @ Studio 2 (Liverpool Sound City)
May 4: Liverpool, England @ Kazimier Gardens (Liverpool Sound City)