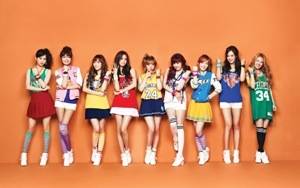 Attention all UK SONEs!
There is a new fan community waiting for you!

Many SNSD fan groups all across Europe (including 'Global Generation' and 'SONEurope') have come together with the aim to unite all European SONEs in one large online fan community.
They have worked on a multilingual website and a smartphone app thus far, but are currently focusing on this very project to help put European SONEs on the map – naming it: 'Global Pink Ocean'.
The aim of this entire project is to not only make European fans more visible on a global scale, but to also push to get some more SNSD performances in this region. (Maybe even a UK stop on their latest world tour?!)
YOU CAN REGISTER HERE
In any case, it is a great opportunity to get European SONEs more united as a community!
[Sources: global-snsd.com, Google images].