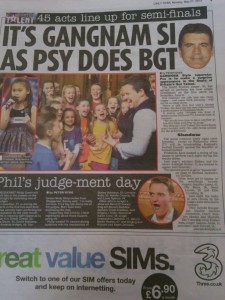 Just when you thought any PSY news was all quiet these past few weeks, looks like the UK still wants to see him strut his moves on TV.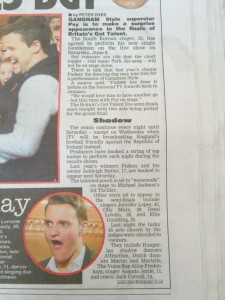 According to an article in today's Daily Star, PSY is scheduled to perform at the Britain's Got Talent finale – with a special backing dancer in the form of last year's BGT winner Pudsey the dancing dog. Pudsey will join PSY when the latter performs his international breakthrough hit Gangnam Style.
PSY is no stranger to the format of Britain's Got Talent, seeing as he discovered Hwang Min Woo while watching Korea's Got Talent, the Korean version of BGT. Min Woo is the talented, young boy dancing at the beginning of the Gangnam Style MV.
Catch PSY's live BGT performance on Saturday 8th June.
Credit for article photos goes to Caroline