EDIT: 06 July 2013 This event has been cancelled due to unforeseen circumstances. Anyone who purchased a ticket will receive a refund
Hallyu UK have another DVD screening coming up and it's a major treat if you are a VIP. Prepare to step back in time with BIGBANG's first ever concert The Real from the year 2006. Can you believe it's been that long since their debut? Time has certainly flown.
Just like the 2NE1 and SHINee DVD screenings, the BIGBANG one will take place at HMV Curzon in Wimbledon on Thursday 25th July and starts at 4pm, with an approximate finish time of 6pm.
You can purchase tickets online here and they cost £10 with a £1.25 booking fee or £13 if bought on the day.
Bring your Crown Sticks to the cinema and wave them proudly along with fellow VIPs. If you plan to attend this screening we hope you enjoy yourselves.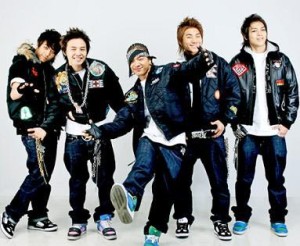 **Photo found via Google Image Search**